As I mentioned in some other threads, I trapped a couple of old farmsteads of my relatives this past weekend as well as trying to hunt some fall turkey. It ended up being sort of a "Bridge Too Far" operation (check out the movie if you don't know what I mean) but I did catch a few critters, got to spend Sat. evening with 2 fine old ladies who have a combined 177 years on Earth, and watched my 14-year get real excited see some turkeys running around the countryside (unfortunately the birds knew the land better than we did).
I found out that in old farm sites a guy never knows what's buried just beneath the surface or what's in reach of a critter until you live catch a coon and give it time to mess around with things. Came across this next to the first old house. This boar ended up being a much larger (longer) coon than what appears in the pix.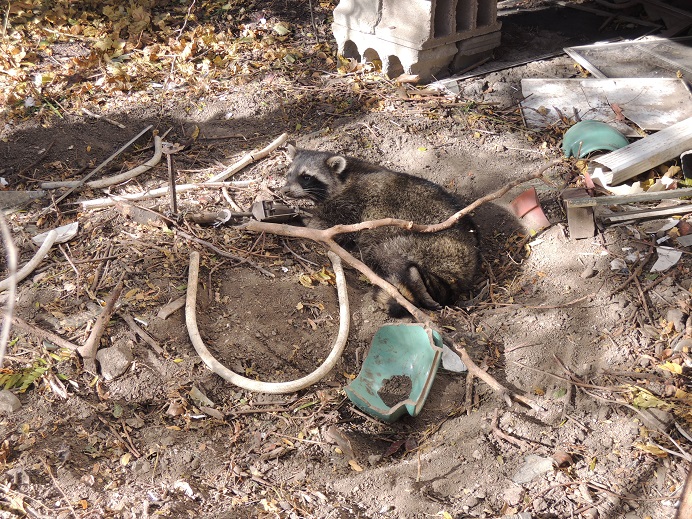 His little friend about 100 feet away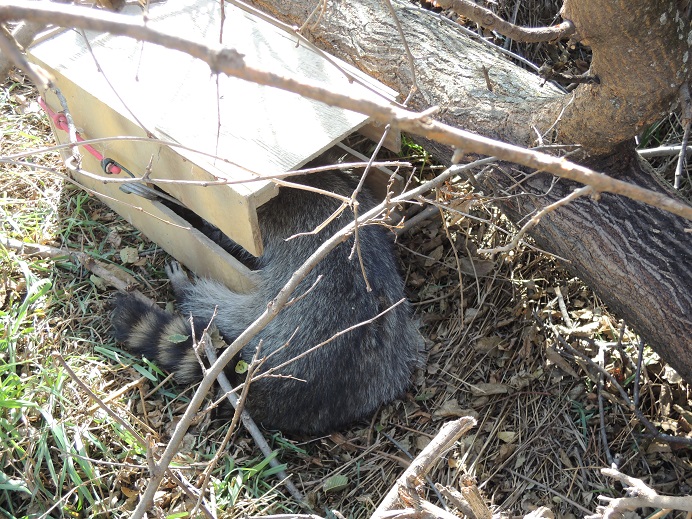 At the other place, we found this gal. Quite a porker.
Nothing happened Sat. night and Monday when I went back down to pull my gear, I only had the mandatory farmyard skunk for my efforts.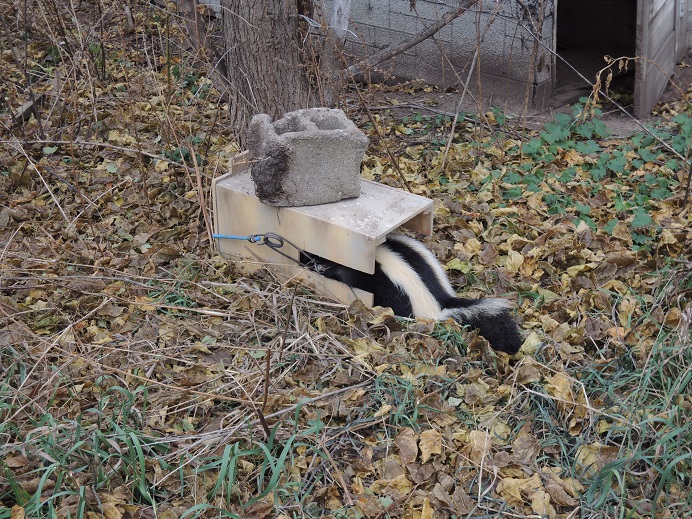 The smaller coon won't be going to auction; only would stretch "large" and he may go blue when I flesh him. I'll try to do a wall hanger next spring for ebay. The other two both went 3-4XL.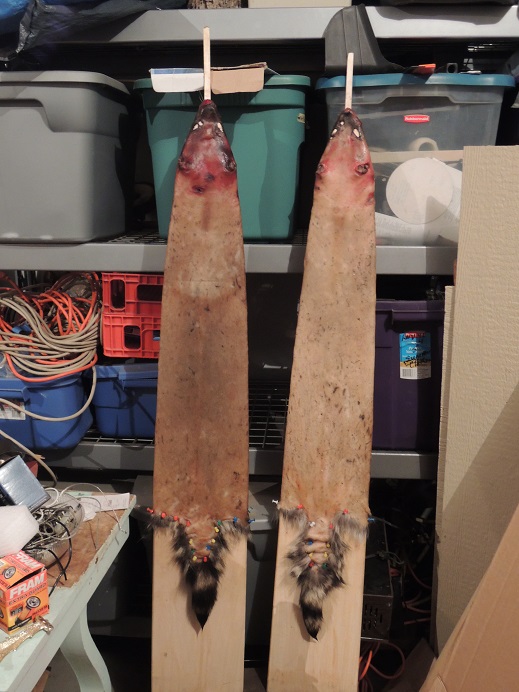 I was going to hit it hard this year but sort of got overwhelmed with other stuff and basically have no vacation time left after last weekend. I'll try to get out what I have ready (may not even set any legholds) and see what happens. Supposed to get colder next week (highs in the 20s for 3 days straight). We'll figure out lessons learned by early December...