Richard Murray wrote:
Was goin to put this on the nafa thread, but thought some might not see it. This was the first time I actually seen the difference between the two fox. I was shocked. Did not realize that the size difference was so huge and the fur quallity was so greatly different. With fur like this it's no wonder why wild fur does not sell well.

To my understanding, the guy in this pic is 5'2" tall.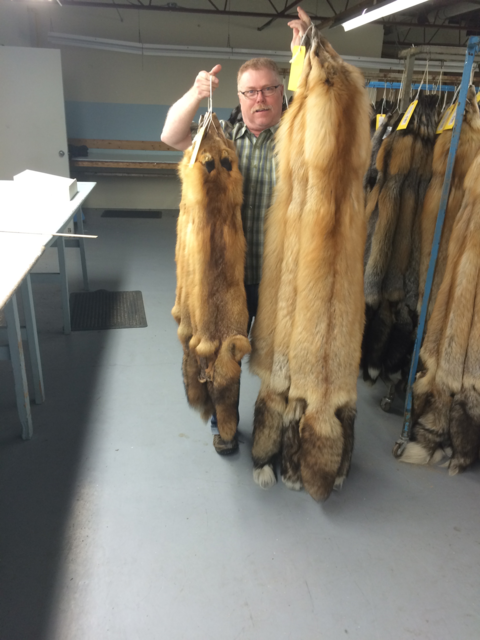 Richard that is Jim Gibb holding up the fox. He used to work for Ontario trappers association before it came to be know as Fur Harvestors. Now he is our Nafa wilf fur rep for Northern and Northwestern Ontario. Very good trapper and well knowledgeable in trapping and fur handling. He is 5,10 tall same as me. Wild fur such as fox and mink don't hold a candle to ranch fur. They can breed millions all the same colour. Here is an example of ranch mink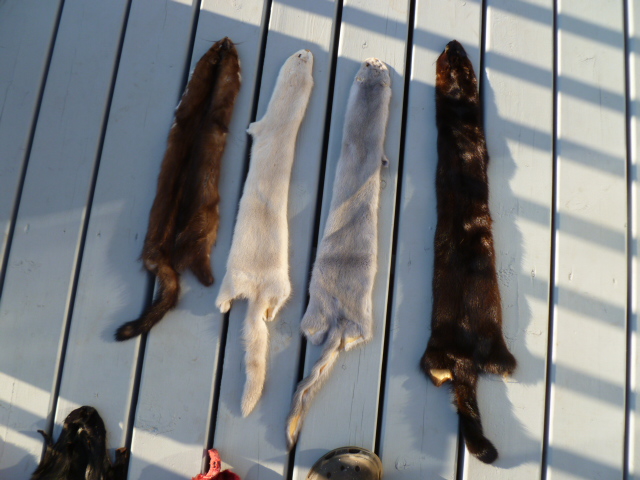 Left side is a wild mink, next one is white Safire the next is pearl and the last is mahogany. Not 100% sure on the order but you can see the big difference between wild and ranch. So now you can breed millions of mink with all the exact colour phase and no need for the buyer to have to spend the extra cash for dying. Wild mink come in various colours and not in great numbers to equal the same amount from ranch.
Now here is some ranch fox compared to wild fox. These have been donated to our council for our fur kit for education from Nafa and Fur Harvestors.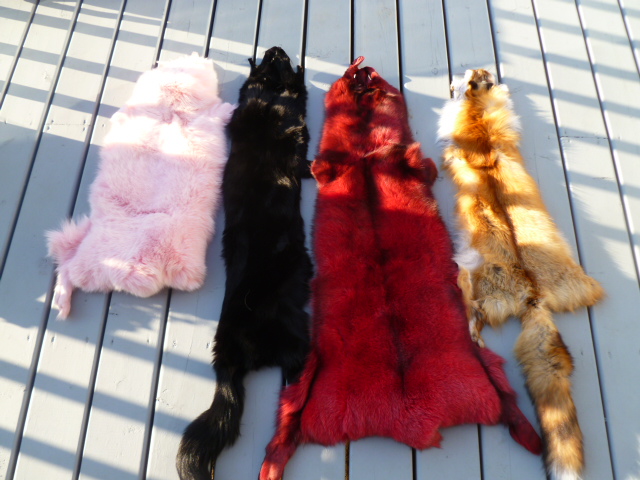 These are all ranch fox and dyed, the last one is a normal red. It is hard to compete with wild fur against ranch fur. One thing we noticed ranch fox is missing the under fur compared to wild fox. David got a SSL fox this year and went for $118.00. Although that does not happen often trapping fur when it is in most prime will give better results then early fur.