Yesterday Morning the wife said a lady was over and saw her old chicken plucking table and wanted it. I paid $5 for this table 4-6 years ago and seeing as I don't particularly like this lady's husband, I said $250. Last night I got home to a note about a moving out garage sale that started at 2pm today. She said,"Go get me a table cause the dumb [female dog] agreed to the $250.

So I went up North 30 miles to the garage sale and being there at 1pm meant I was first in line. Did a quick run through and then bought
2 tater forks, shovel, chipper and hoe for $5 but I sold one fork at a football game for $10 before the pic.
Box of toys I will trade the toys to the huts for pies $5.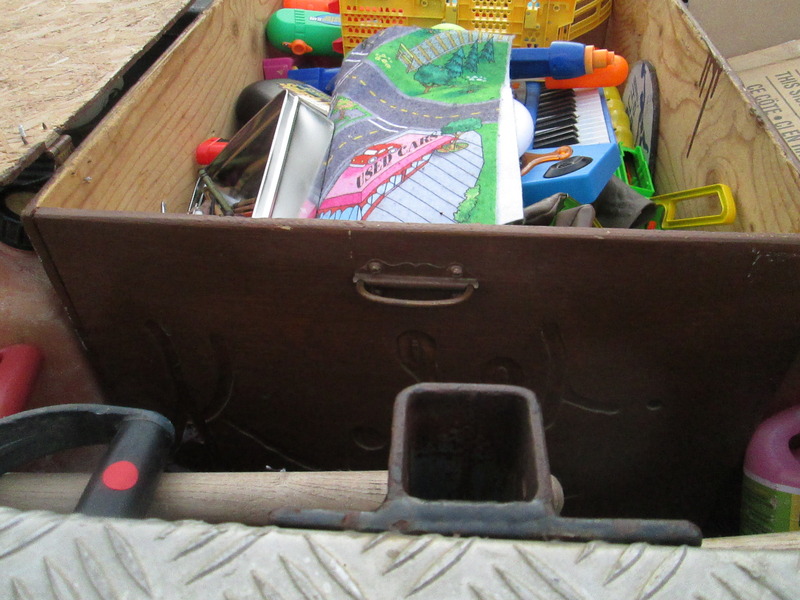 All the tools she had for $5
Sewing basket thingy. $5 DIL will take what she wants.
2 pieces of pottery I have no idea why but she said they belonged to her mother $1.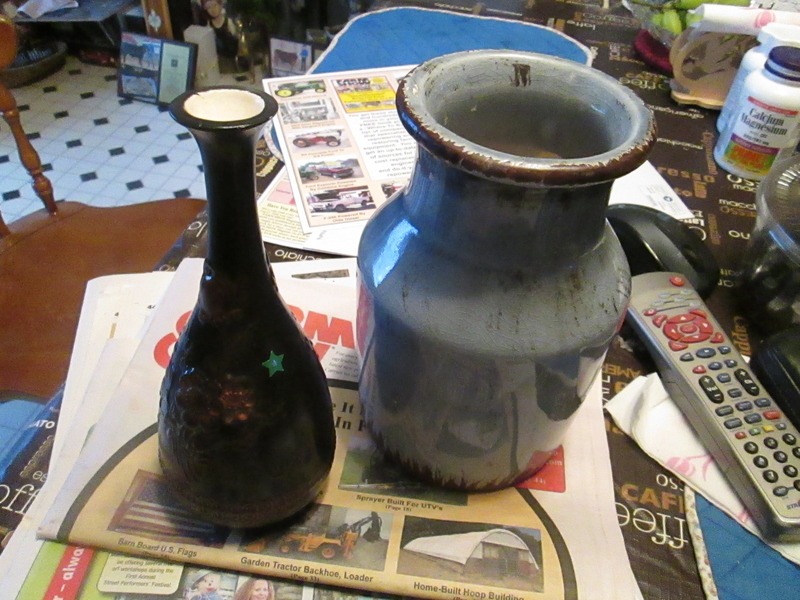 A 1986 coke tray, english made muffin type pan, clock for the dang kid who can't hear his, cast fry pan for mushrooms and a book I will read. $2.50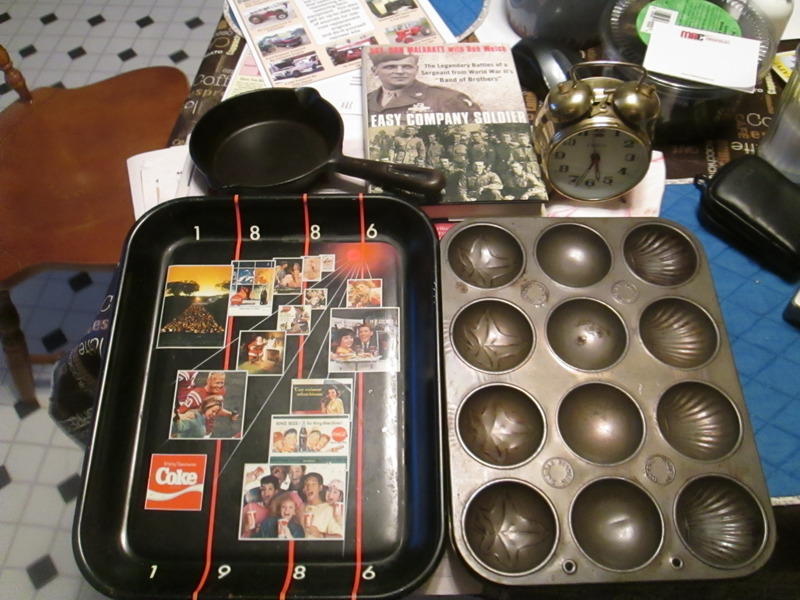 I also got an old dresser/wash stand with mirror for $25, an old office wooden chair$10, and a cheap chest of drawers[real wood]$5 that I ain't got pics of cause I gotta go back and get them. She had a few more items but I'll let her come down more in price on a 15 gallon crock and a singer sewing machine in the old wooden cabinet.