I was out turkey hunting in the Gallitzin State Forest close to my house in an area known as Pot Ridge. This area was strip mined for about a good 25 to 30 years and has finally been backfilled. DCNR has been planting many different types of trees. Since it was too foggy and windy to see or hear any turkey, I decided to get some pictures of the plantings.
This is the area that was planted. They did an excellent job in posting the types of trees planted.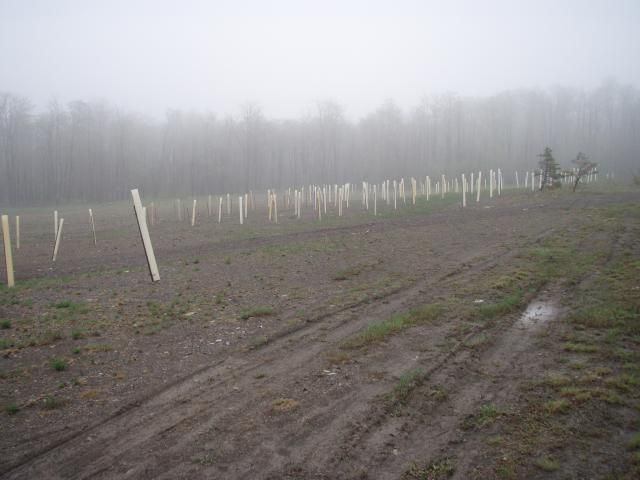 Anybody ever hear of Gambel Oak?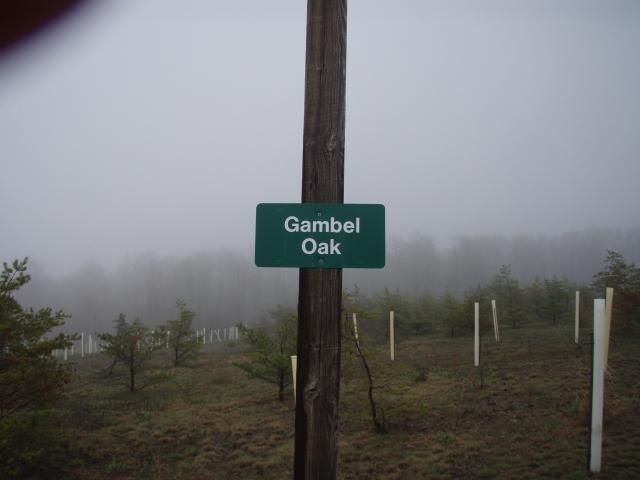 Stoney Hill Pear.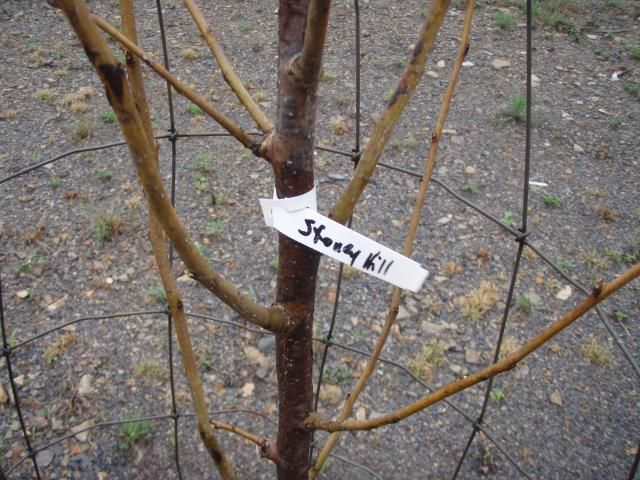 Hear are the other trees they planted.