Seeing as I can't shoot or do much of anything else for a bit, I took my youngest boy, Donny out to see if he could get a chicken thief[Gotta love the preventative problem thinking

]. Donny picked the call he would use and it was the first he ever received from guys on the net. He found a comfortable place to sit with a decent view[we got a lot of decent views].
After I had found a spot to sit he started
4 minutes later after way too much movement and noise

a big ol' dog came in over to his right and the varmint never even see him

. The old boy walked back in the bush and I did what I normally do[sat and chuckled], Donny blew his call for 2 of the shortest blows I've ever witnessed and the old boy came around the bush and I saw the lad in this position
Bang and then, "Where the [L] is he, Where did he go, Did I hit him, Let's go look and what are you laughing at". After the tears quit rolling down my cheeks and another bunch of really quiet questions I figured the chances of another one of the 6 zillion coyotes coming anywhere near us were just a mite slim

, so we wondered over the 150yds to where the coyote had been standing. As we got to within 35yds a magpie flew up and it never ceases to amaze me at how quick they can find a new dead critter.
Had to take a couple hero pics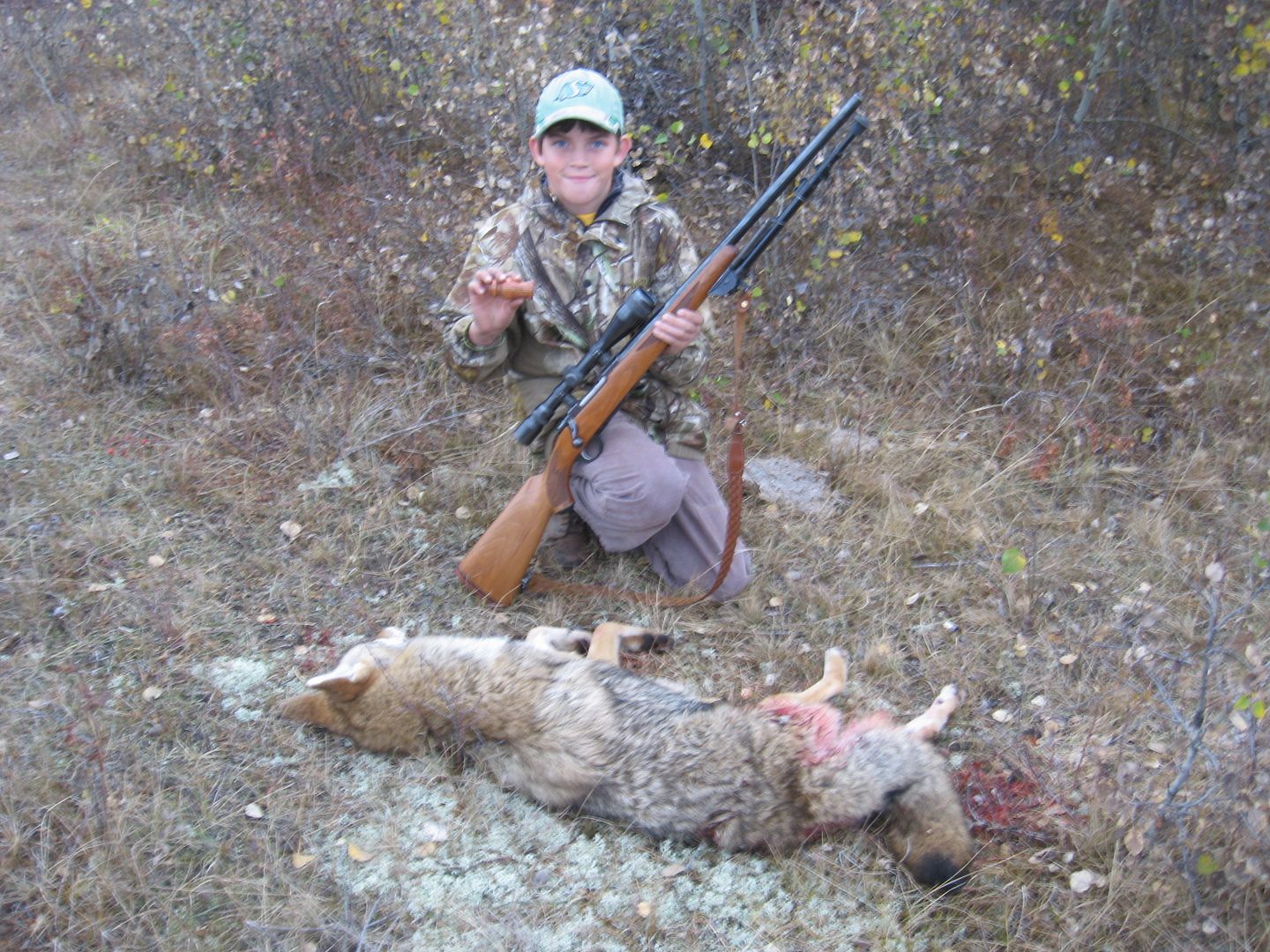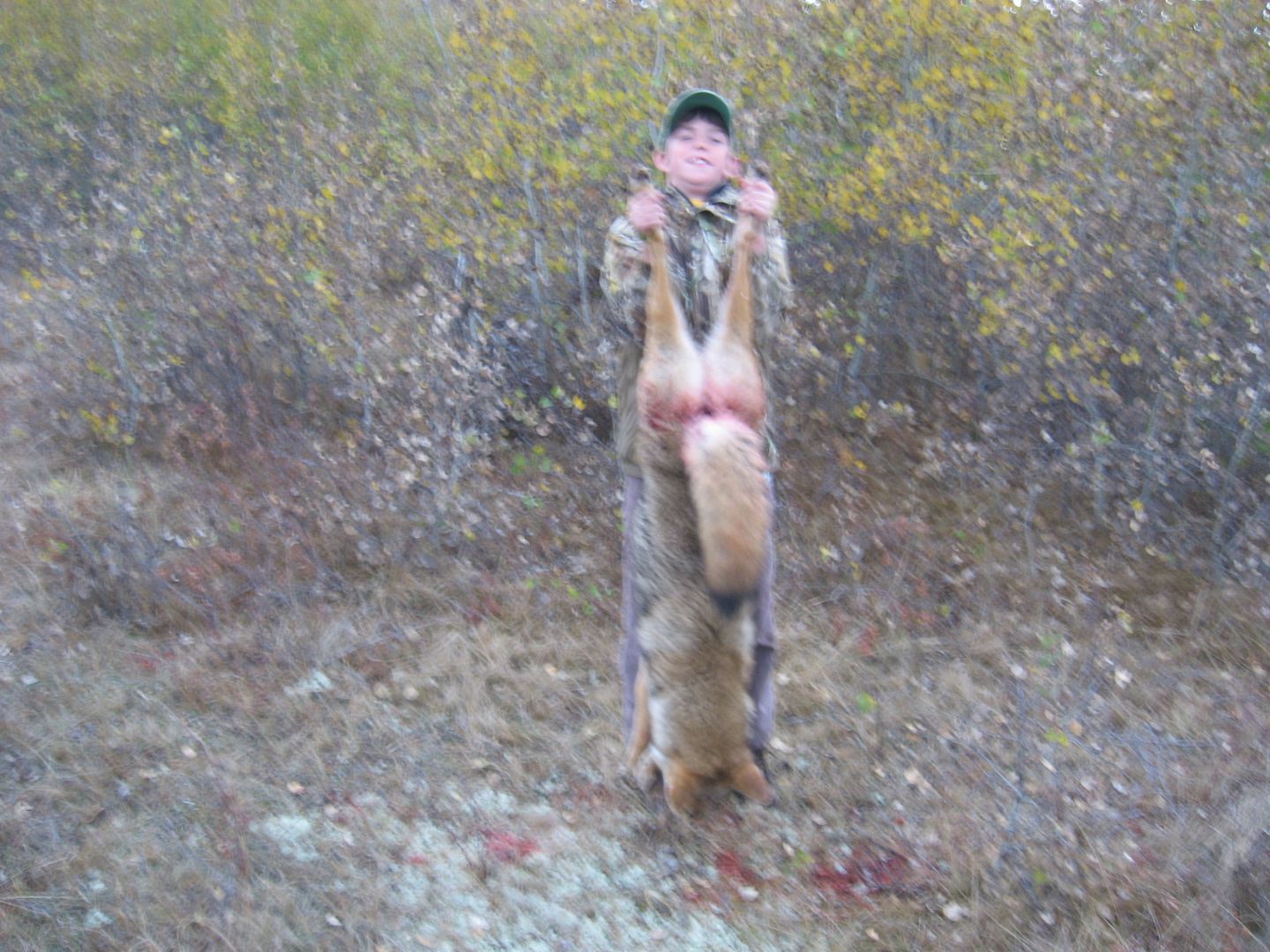 Loading was easy.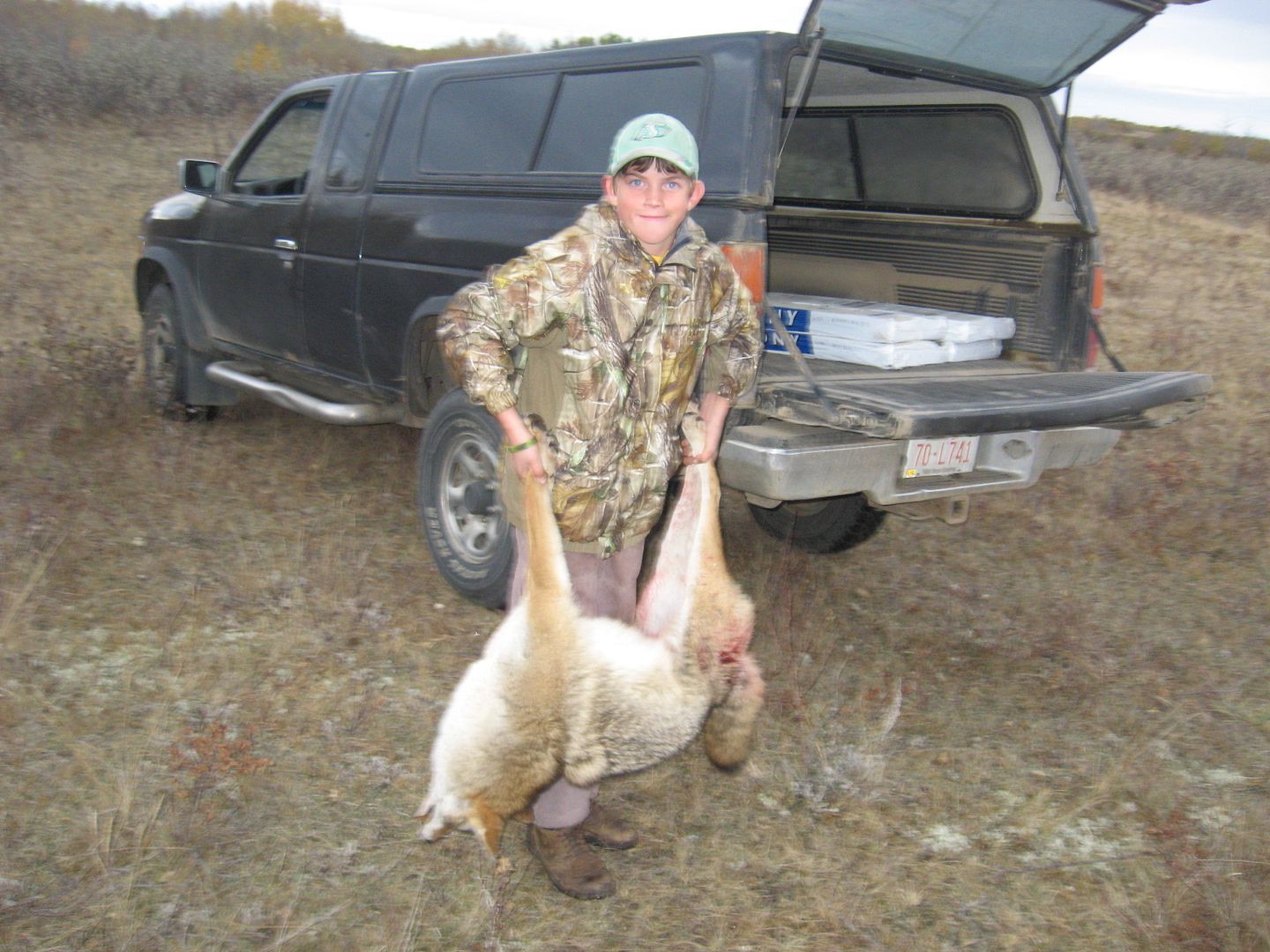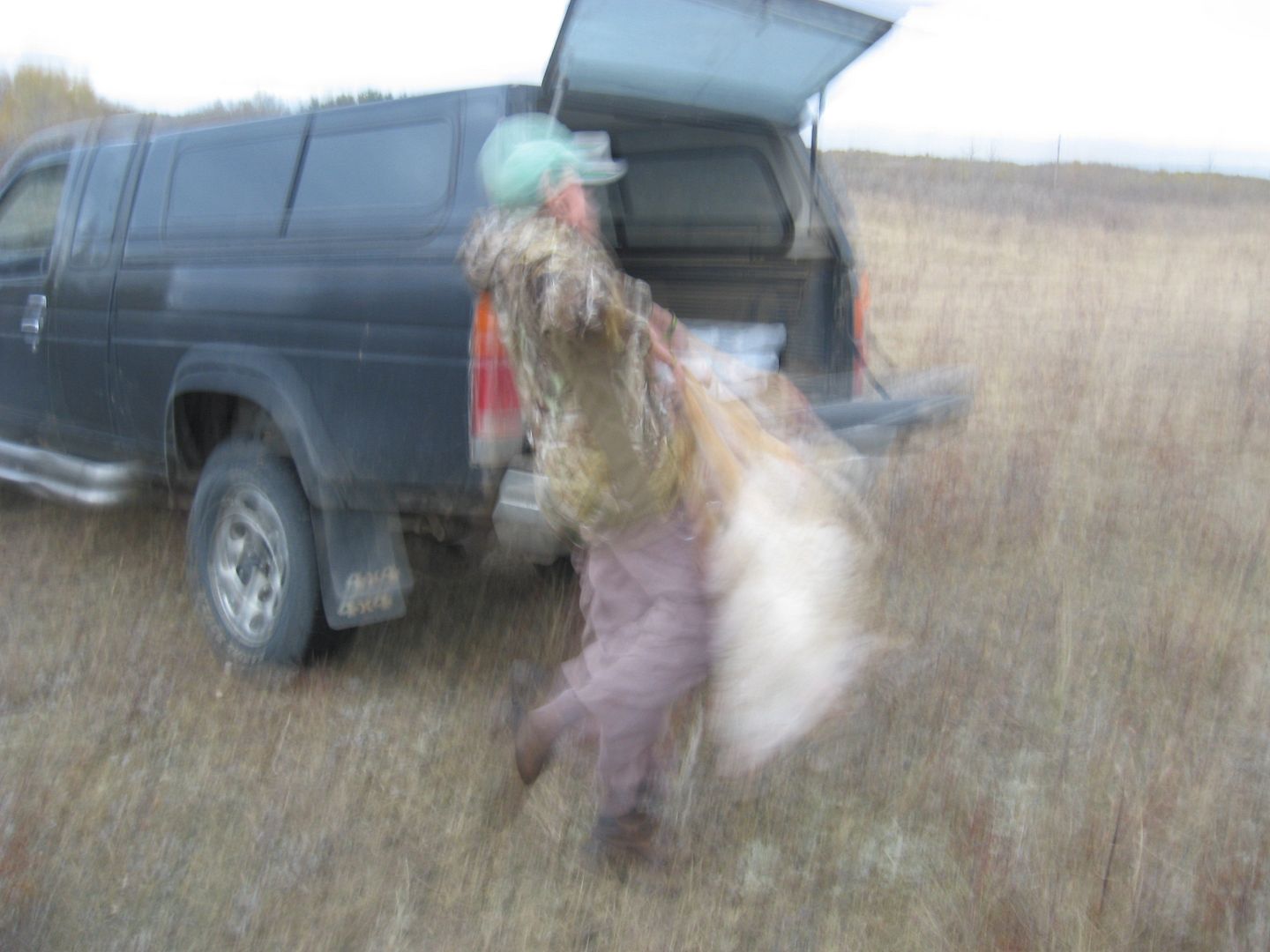 The dang thing had teeth that had eaten way to many grouse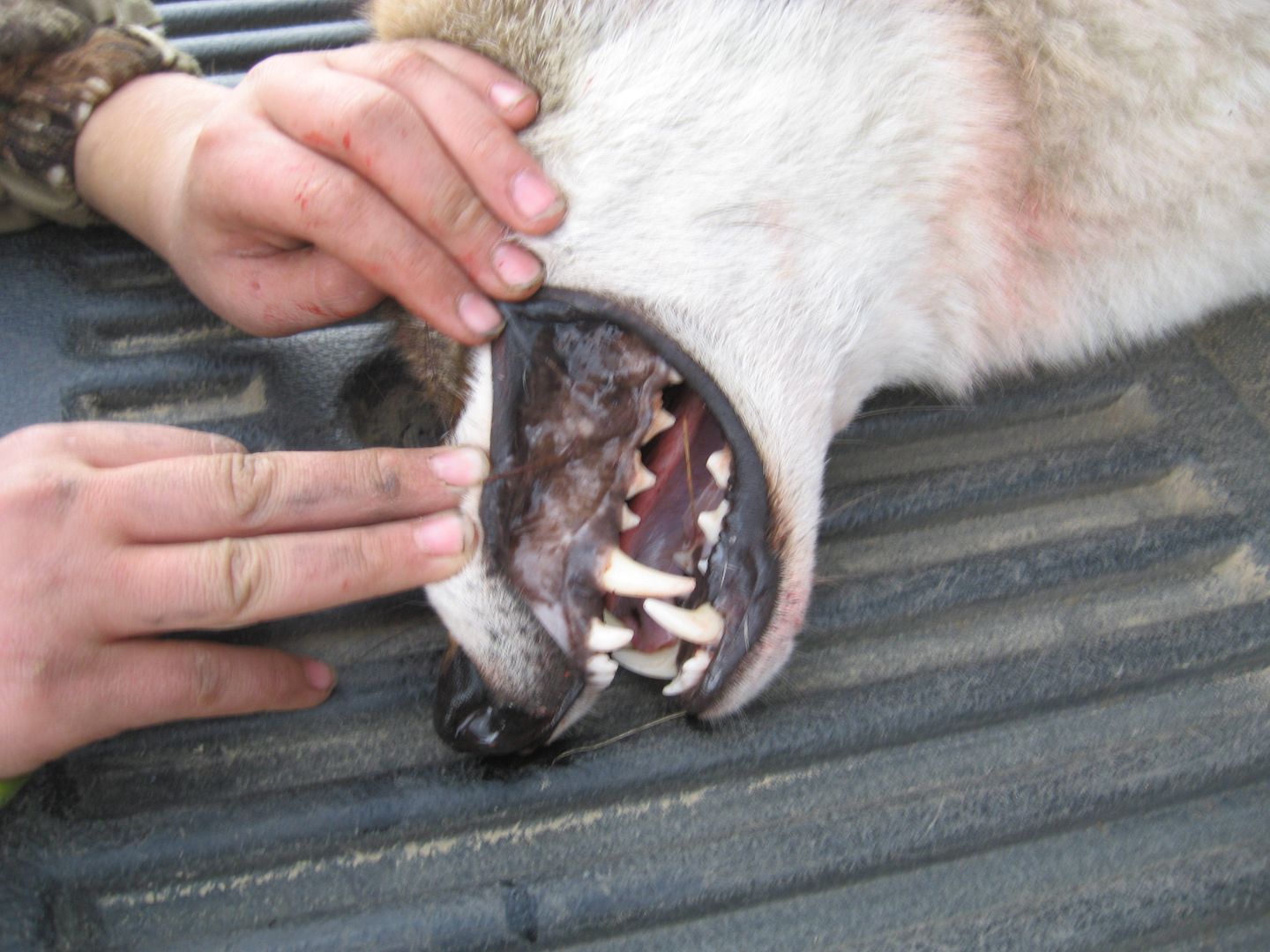 I feel much better about the health of our poultry now that I have another coyote shooter in the family