The bear was watched from close quarters for a while.
It was a little small but a trophy just the same with a handgun. I decided, not this one ,and it was time to finish my duties, so I beat a stick against a dead fall. No avail.
I yelled "
Hey Bear-Hey Bear
"-nothing. I grabbed a bigger stick and went to work on the dead fall, yelling and waving and throwing a chunk of branch at it. It finally left.
I ran for my pack to get my little Canon camera, then went a few steps toward the bear for some pictures.
Now I was shaking!
something was not right- Oh, batteries dead.
Go back to pack get and put in new batteries, then turn back to get this.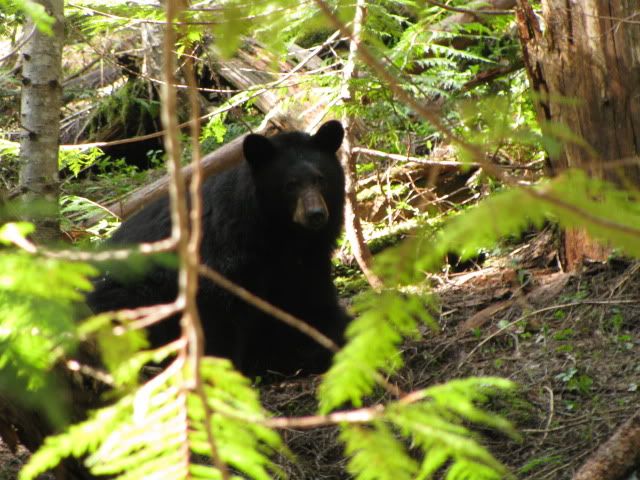 I had to get 1 bear cam up and running, I thought. As I struggled with the camera box, because the starter holes were too small for my screws,
the- bear- came- back.
It watched me from alongside my other bear cam, that was not refreshed yet. The box went up, the cam put in ,without time or date set. Time for me to go!
I even packed my ladder stand back out, it was not set yet.