Sac Creek wrote: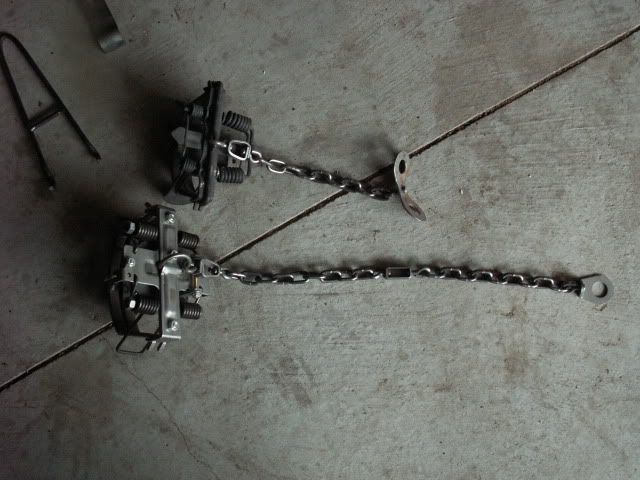 I have two different setups on my traps. One setup is about 20 inches of chain with three swivels and a single stake swivel. I use a 24" rebar stake with this system.
The second setup is for a cross stake. Since this photo I have added a swivel in the middle, for a total of three swivels. I generally use a 20" stake and a shorter 15-16" stake with this method.
I was hoping you would post J. Nice pics and explaination. Hey, I was wondering what you used for the added base plate on the duke or whatever trap make is on top with the shorter chain?