Hey thanks for the advice guys, I will spread them out a little tomorrow.
Only got 1 coon and the first opossum of the season lol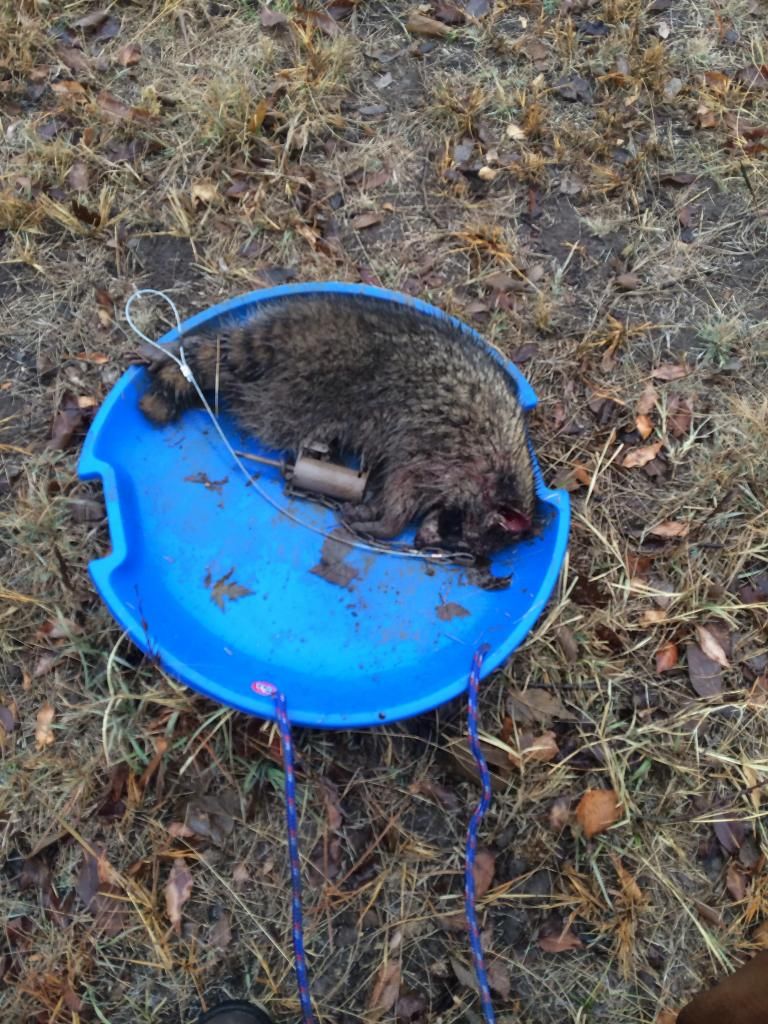 I had a fox come into my first hole, a print was about 1/2" to the left of my pan, he ate my bait (my fault because the whole was only like 5" deep) .
I'm glad you are enjoying the pics, this is my second season and I feel like I'm doing great, last year I only caught 9 coon, 6 skunks and maybe 4 opossum.
My first week of this season I have 2 red fox 18 coon 4 skunks and 1 opossum... Pretty pump...