Well, I finally have a reason to update this thread!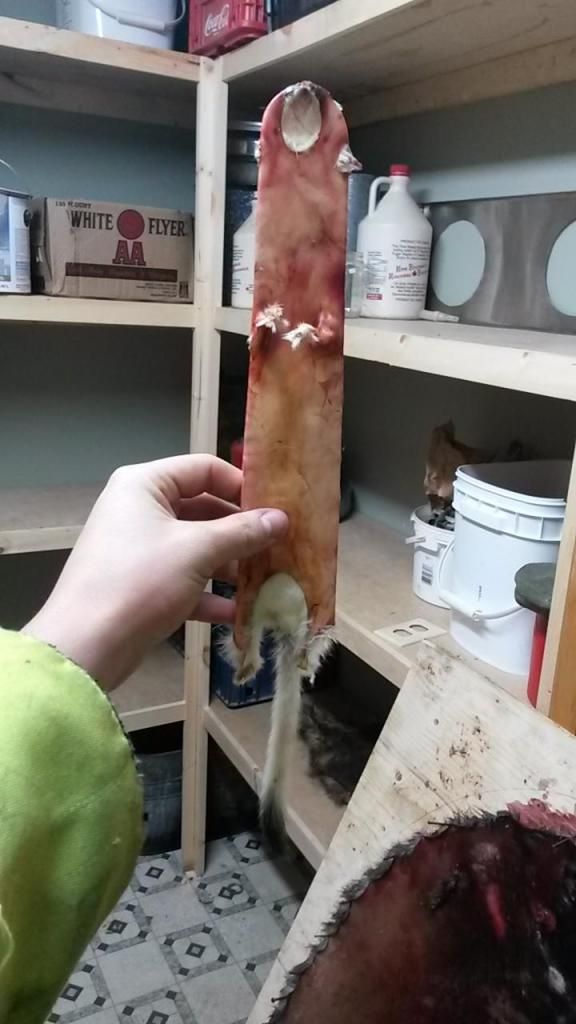 I picked up this little fella! I don't think hes the one thats been stealing my bait either, so hopefully I'll pick up another before the season ends.
I've been putting off skinning the rest of my rats and finishing my coons, so I dug a bunch of stuff out, and I'm counting on school being cancelled tomorrow so I can do them!
I still have one more coon in the freezer to finish, I only have to boards. And, I can only stretch three rats at a time since I only have three stretchers, so I'm going to skin them and freeze them until my stretchers are empty again. Would 12 hours be enough to thaw a muskrat skin out?
We redid one of the rooms in Dads shop, and I got myself a little trapping corner!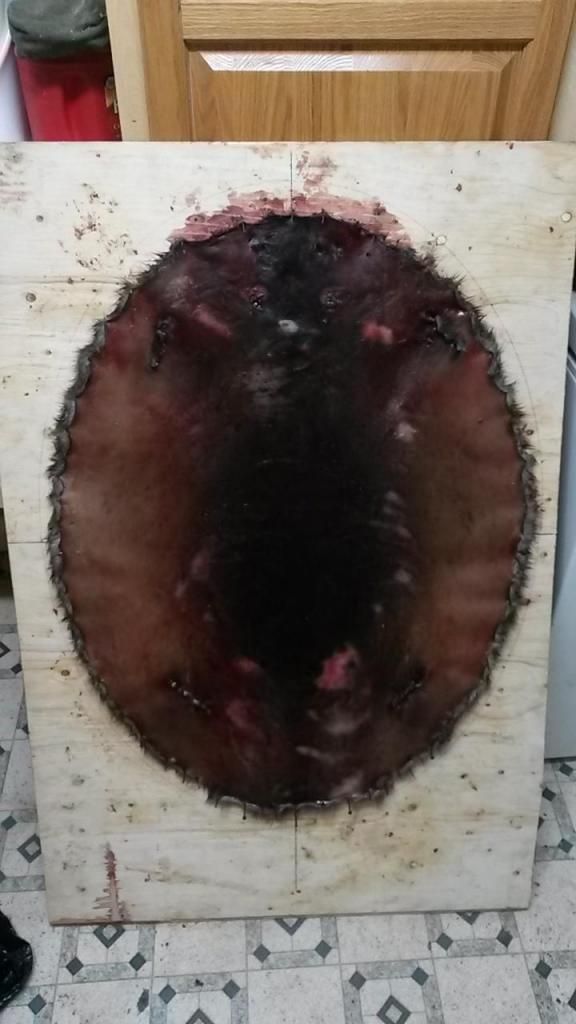 And heres the beaver I caught this year, and hes almost done drying. Hoping for a nice $10 bill for this one

_________________
13/14 hunt/trap season
Geese-13
Grouse-1
Squirrel-6
Coon-4
Muskrat-8 (1 eaten)
Mink-1 (ranched)
Check out my youtube channel? I'm retroslickbass. I have some videos of me playin piano and bass in church!!
http://www.youtube.com/user/retroslickb ... rid&view=0
For what will it profit a man if he gains the whole world, and loses his own soul. Mark 8:36