I attended the combined Pennsylvania Trappers Association and Fur Takers of America Rendezvous held in Washington, PA. today. A fantastic day despite the weather. It was like a fall day with rain and cool temperatures in the 60's. I did buy some fox and mink boards, a new skinning knife, some real cool cable cutters and a guy was selling gelled urine which I'll have to try.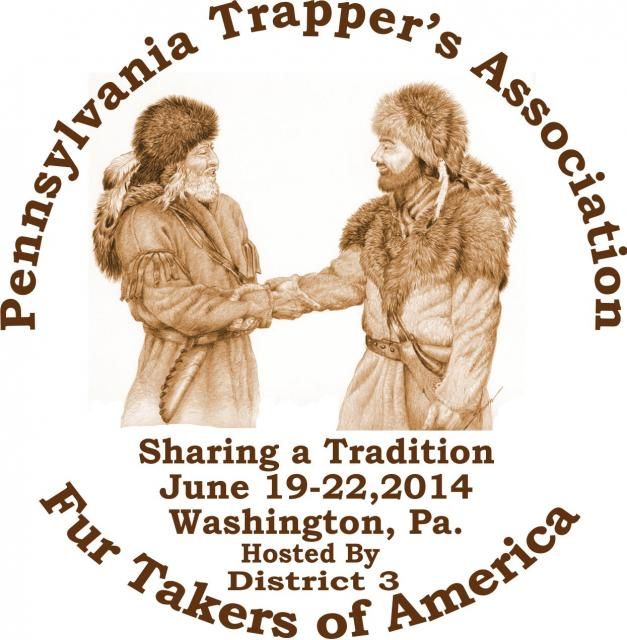 Here is the combined NAFA / FHA skinning tent. I spent a lot of time there today.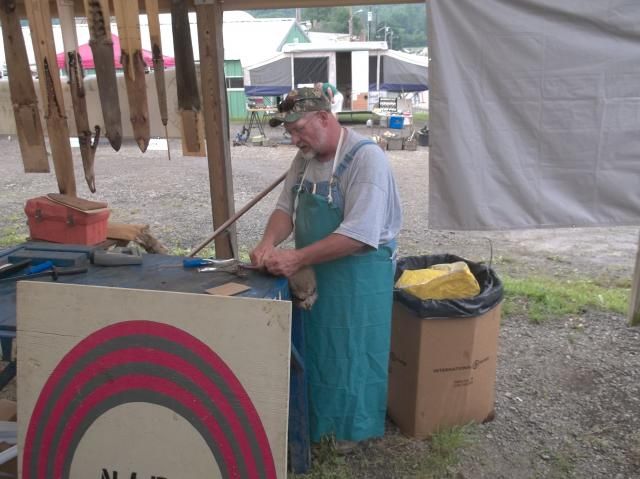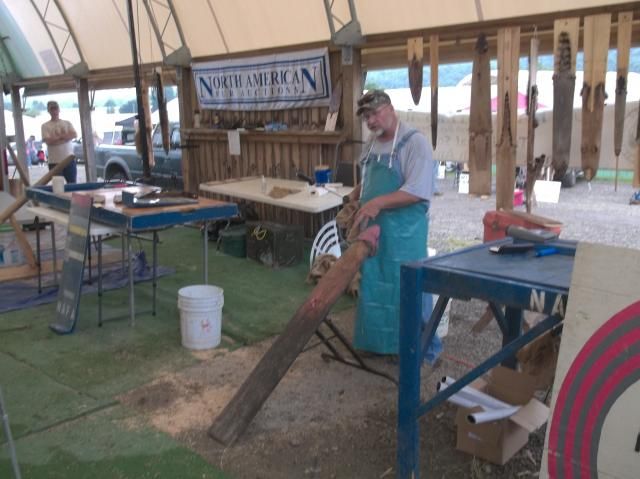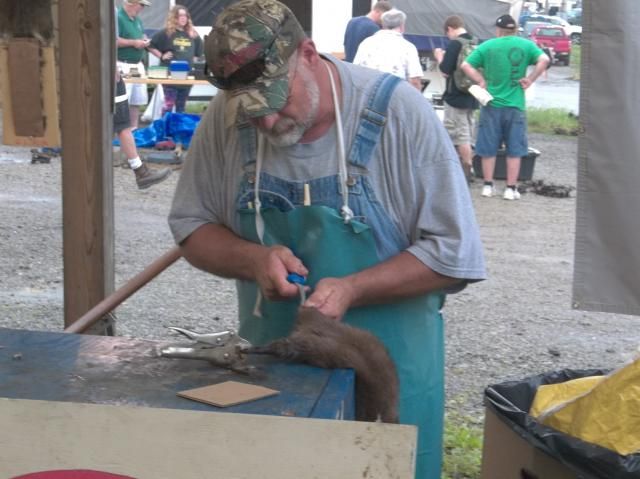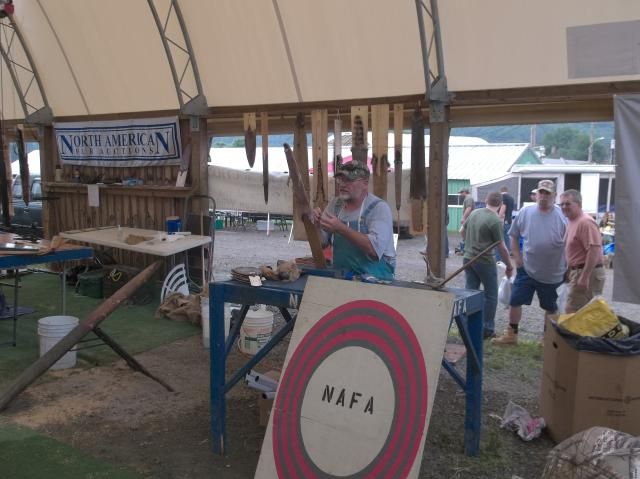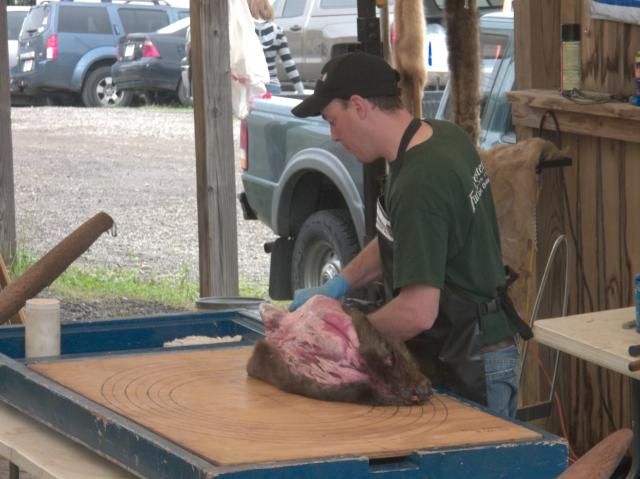 The vendor buildings were full of so much stuff but didn't have nearly the amount of money that was need. The window shopping was great!