12/31/12 Day 4
We headed out around 7 am this morning, and the first set we checked had a medium sized male coyote. He was caught in a fox set using a Duke 1.5 coil spring, whoda thunked it!?!
Who says a Duke 1.5 won't hold a yote
We didn't have anything else until way on down the line, and Shannon had caught a rabbit.
She dispatched it and said she was going to skin it and cook it for dinner, and she did.
Here is Shannon's catch and dinner, fried rabbit, cream gravy, and baked potato.
The last cat trap we checked had a really nice grinner that we turned loose…LOL.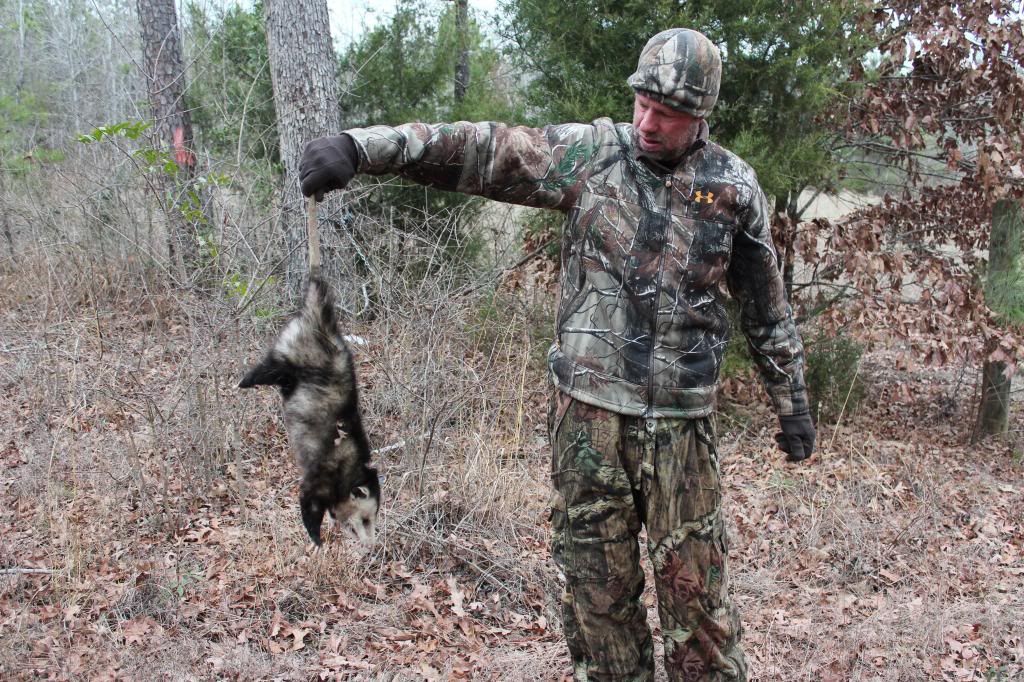 One of the sets had what looked like cat tracks right at the edge of the set and off to the wild blue yonder. None of the snares had anything.
The three coon traps had two coons, our first double on coons.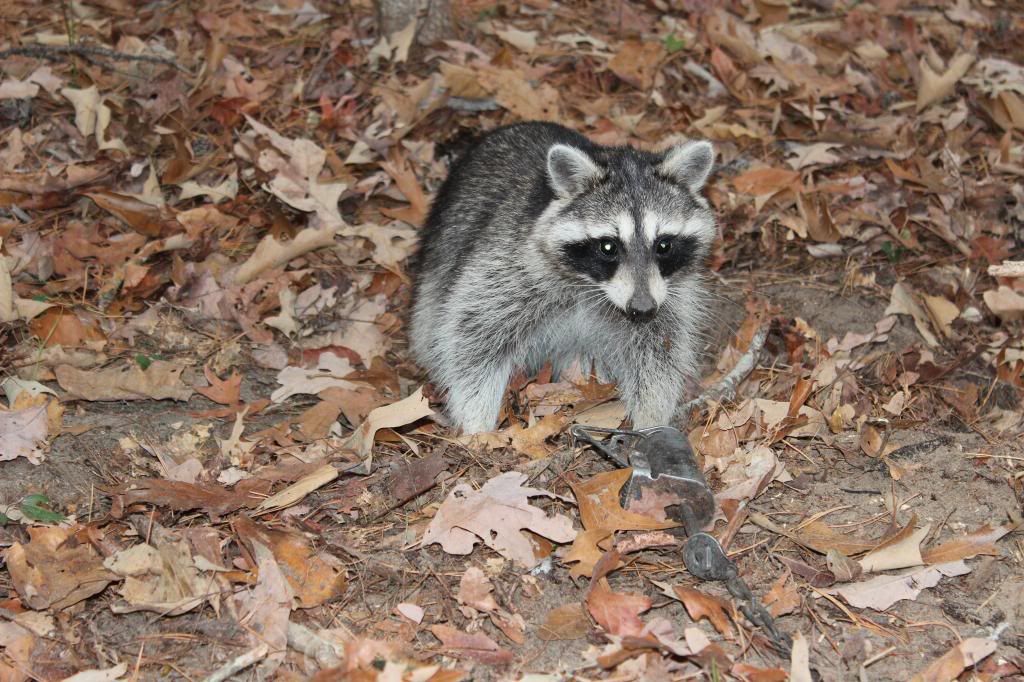 So to end the day we had 1 coyote, 1 rabbit, 1 opossum, and 2 coons. Not a bad day in our opinion.
Ranger wanted in on the action.

He is such a cool dog!
It started raining around 2 pm so we took the time to get 3 of the coyotes and the 2 coons fleshed and on boards.
Working on one of the coyotes.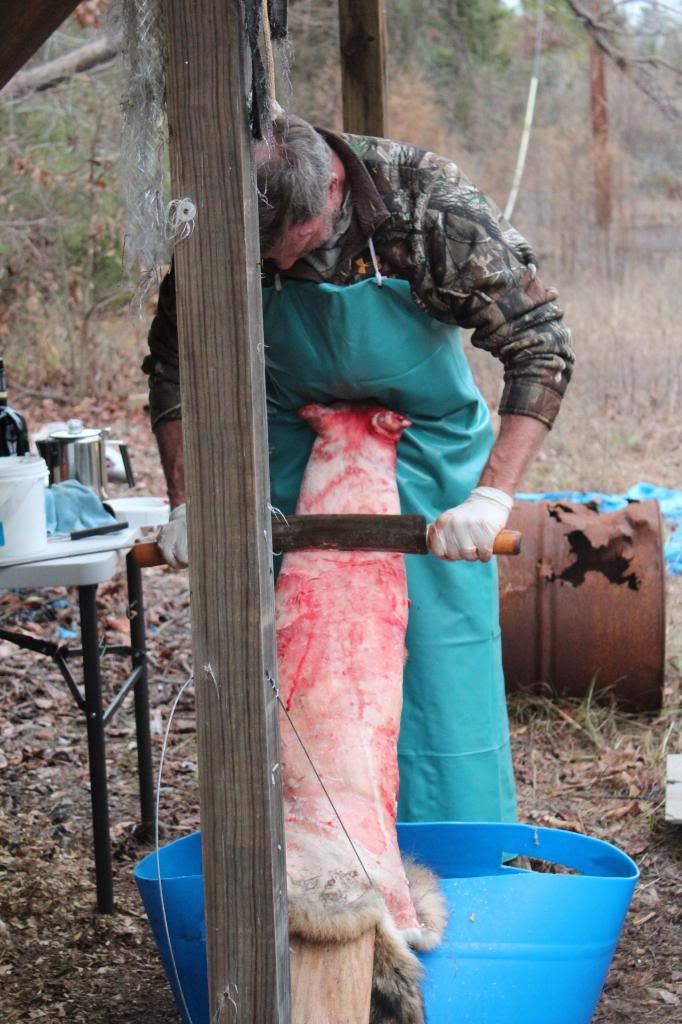 Here is the catch for the first four days ready for the stretchers.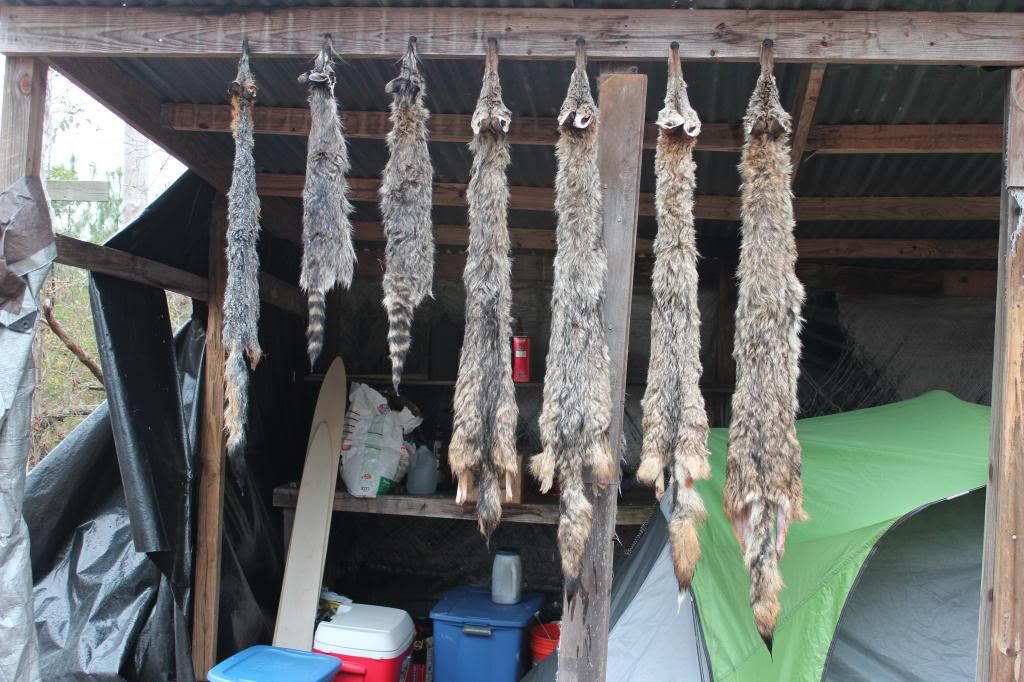 Hopefully the rain will move out so we can get the sets repaired, catch some more fur, and do some deer hunting.