Though the snow is melting fast and the rapids are roaring down some 30 miles, here in Elk City the Juvenile steelhead are being deposited. Approximately 4 trucks have made their way from our hatchery to this and 2 other locations. It won't be long once introduced to the river, they'll reach their potential growth. I have seen several scurry just a few miles from this location as I must have disturbed the bank when checking my beaver sets. Down river is another story,,, the ocean has set forth the yearly luggers. While some days the river is muddy because of the run-offs, other days yield big dividends to those that pursue such adventure. I anticipate kayaking next, therefore my trapping season has come to a draw - for now.
The truck delivers Juvenile steelhead and deposits them through a pump & hose. Closer examination of this next picture, one can see the swell of steelhead entiring the river.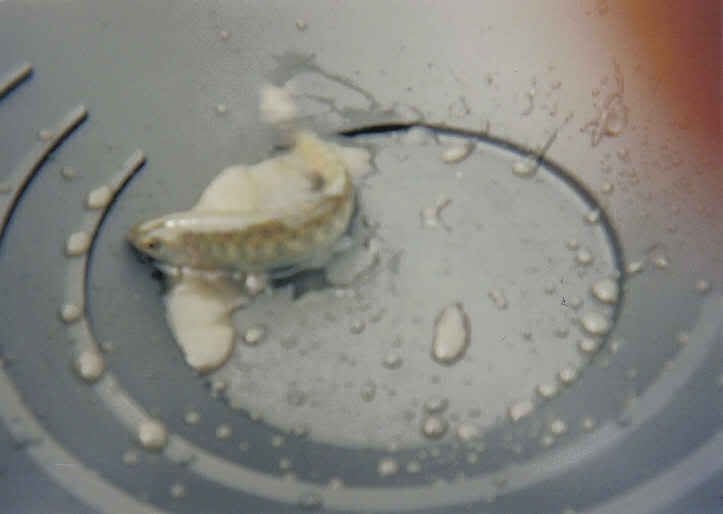 A Juvy Steelhead In A Mining Pan.