Looking for deals is tough this time of year for me as now is when I earn my living money for a year in just a few weeks. I did however get the day off due to rain yesterday so it afforded me the chance to go to an auction only 30 miles from home. The stuff they were selling was from an old fellow that died 20 years ago. He was a farmer/rancher and was legend in his meticulousness for looking after stuff. First thing I bought was the first lot of old lawn chairs, there were 8 of them and I got them for $10. I sat on one and I rented the rest out for $3 or a cheeseburger each. I then paid four dollars for a box that had a new telecommunication device that the kid had to try out immediately upon arrival home.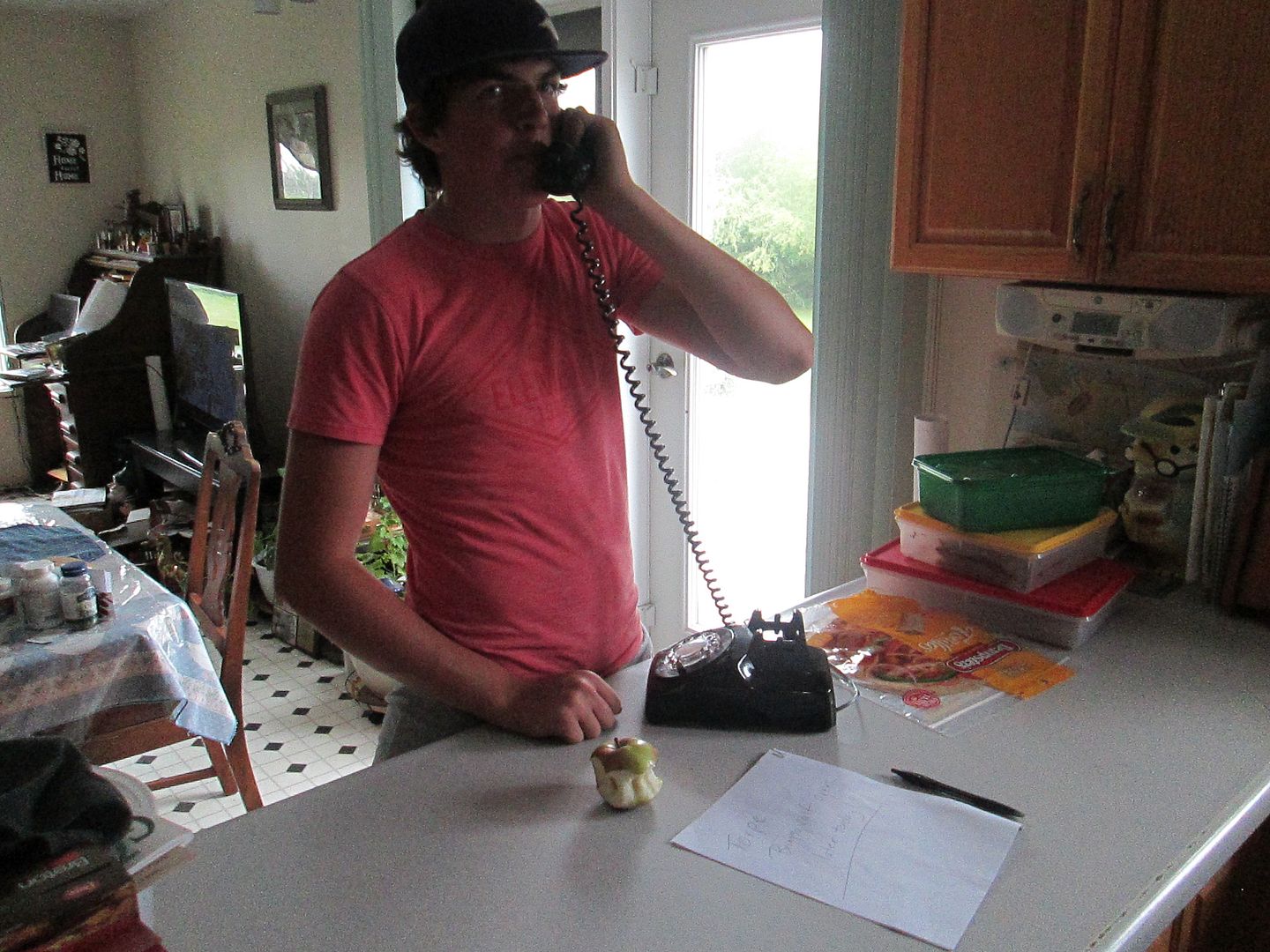 In the box was also a new ride for the wife.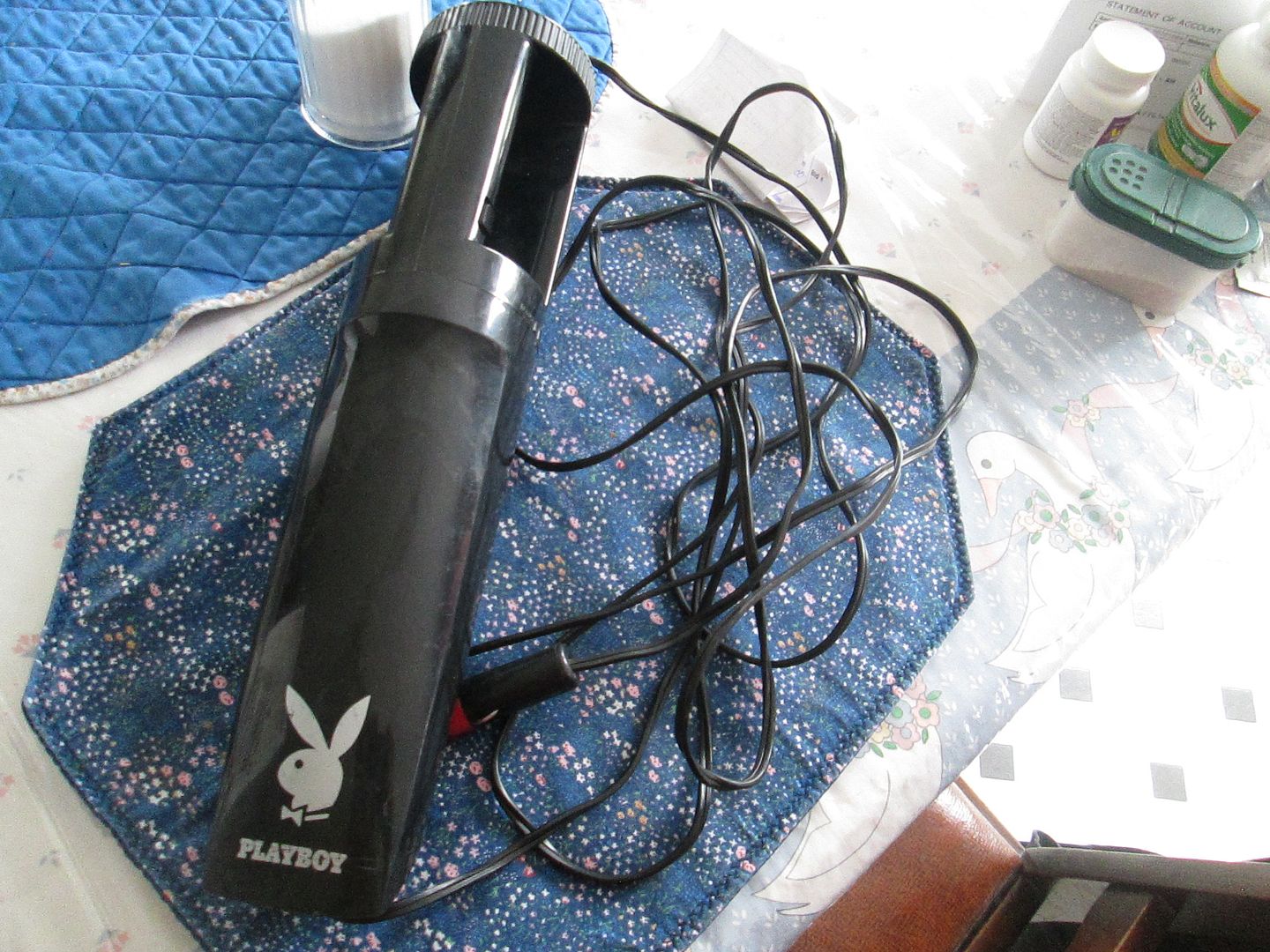 and a new knife that is exactly like her old one that is about wore out.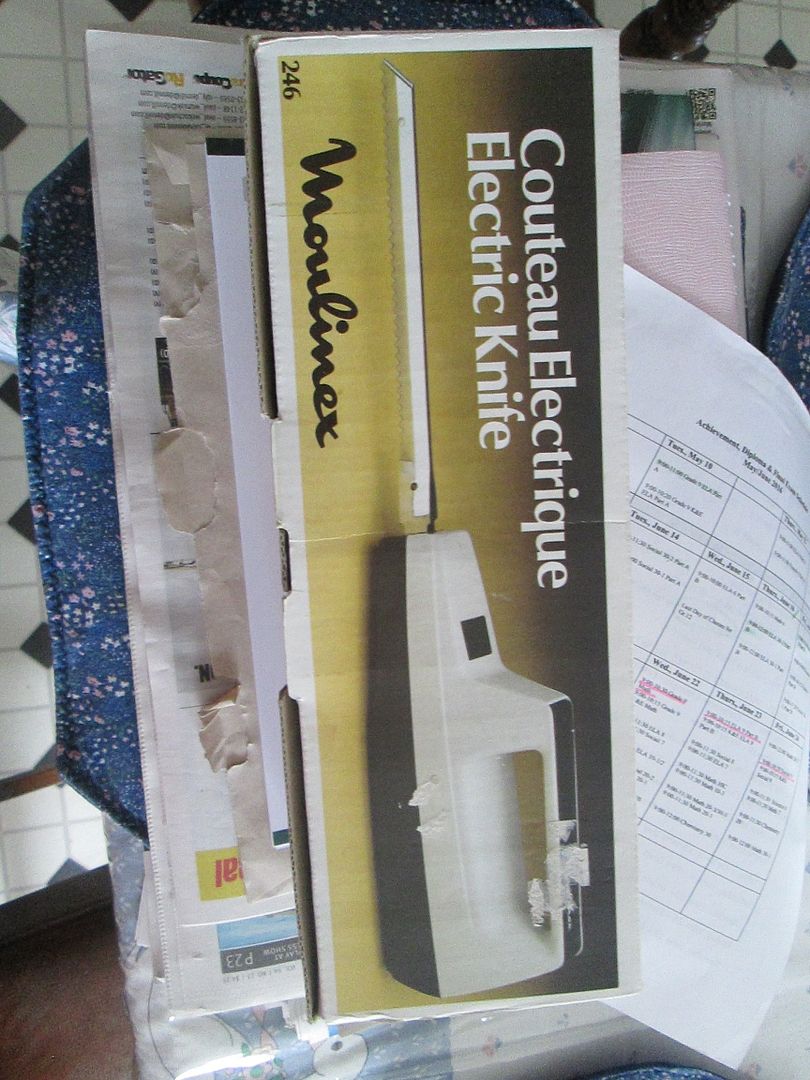 I also bought a set of harness so the wife can pull a plow or whatever for $25. Last time I bought a similar item I sold it to a lady from the city for $900 so she could display them in her yard.
I got a set aluminum ramps for loading a quad or whatever in a pickup for $30. 5 old 5 gallon oil tin/steel pails for $5 that I will keep 3 of for boiling chickens in and sell the other two as they are fair rare. I thought I was buying a spray doc for $2 but I bid on the wrong box and got a freaking new lawn fertilizer that I sold for $10. Bought everything along one wall from the light socket to the door for $35 and sold 2 gopher traps that were in the huge pile for $40 to an idiot. There were tools/hammers, bolts and near everything in the pile that filled one truck. We then went outside where the rain had let up to go sell the old tractors that was my reason for going. The old 35 Massey with 7746 hours showing and the cable from the generator to the tach was missing so who knows the true hours sold for $4600 and it was in no better shape than mine that cost $1900. Then the reason I was at the sale a 165 Massey sold[I had wanted this all spring even though I bought one a month ago] and I quit at $5800[cause the clutch appeared very near the end of it's life and it had been the fellows work horse for years, still in great shape outside but could be wore inside] and it brought $6,400 with over 8,000 hours, the one I bought was $5,500 and has 2600 hours.
Then came the old trucks a 1980 Dodge that wouldn't start[I suspect old gas] that brought $4,700. Then a 1977 250 Ford pickup with a 300 inline 6, 4 speed manual that my 15 year old kid had fallen[prospectors animal] over tea kettle in love with. The truck had 74,000 miles on it and purred like a freaking kitten so I figured anywhere from 7 to 9 grand. They started at 2 and my lad who stands 6'5" put his hand up so everybody knew he was bidding and all the folk there just seemed to let the young guy have it for $2,900.

You see Donny has gone to auctions and such with me his whole life and is known as great helper and a friendly kid. He was so happy he then helped[he did it all] a 70 year old carry 20 cement blocks from the back of the quanset to the guys truck and even enlisted the help of his 19 year old buddy to carry and load a washing machine and dryer from the same quanset. The old boy told them if they ever needed anything driving by Rosythe to stop in and he's help them.Then to the amazment of no one at the sale a 15 year old jumped in his new truck and headed home.
The lad and his truck that he was washing[truck was clean] when I pulled in the yard 10 minutes behind him.