Well, this is where I hunt, and hopefully will get to trapping one of these days, too. Probably next year, though, IF Paul gets the dozer out there to clean it up. Can't hardly get to most of it, cause it's to grown in.
Here's the pond. The clump of trees just above center is mt "stand". I sit down, leaned against it with the pond to my back.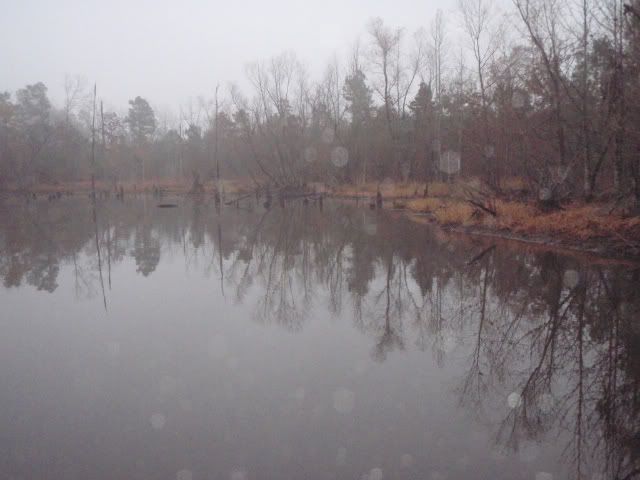 Here's looking back from my "stand". Dang finger got in there.
Creek with a beaver dam. There was one dam right after another down this creek. Any idea why? Different families, or what?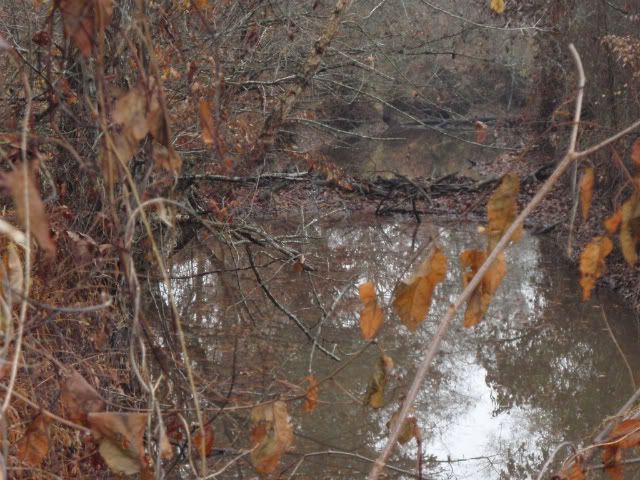 One of the few clearings on the place. Good luck dragging anythingg out of it, though.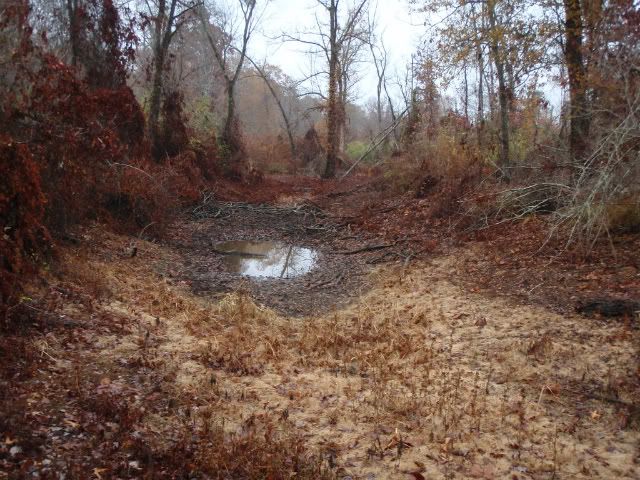 Sadly, this is the drive that leads into it. I'm looking back tword the gate. This is why I didn't bother with a tent.