This is no longer an experiment Mohawk!!! They are learning and expanding at an exponential rate!!! It seems that they are masters of disguise no matter what the location. This is why I don't like driving into Portland. You end up with hitch hikers such as this.
Attack of the fairy grinners!!!!!
It appears this guy learned that pink and rainbow are the perfect way to blend into downtown Portland. Shameless assassins that know no moral bounds.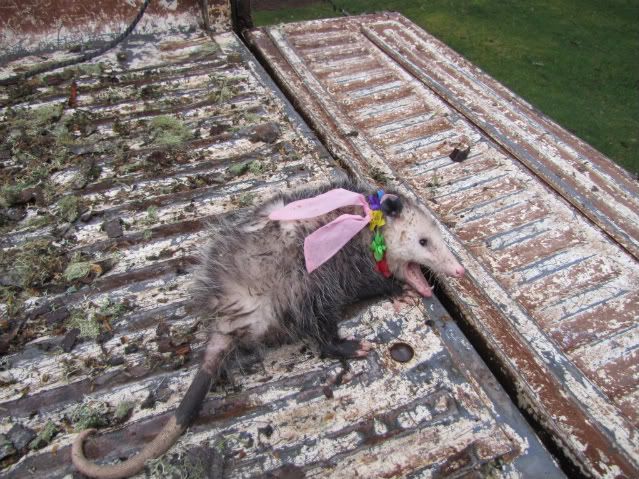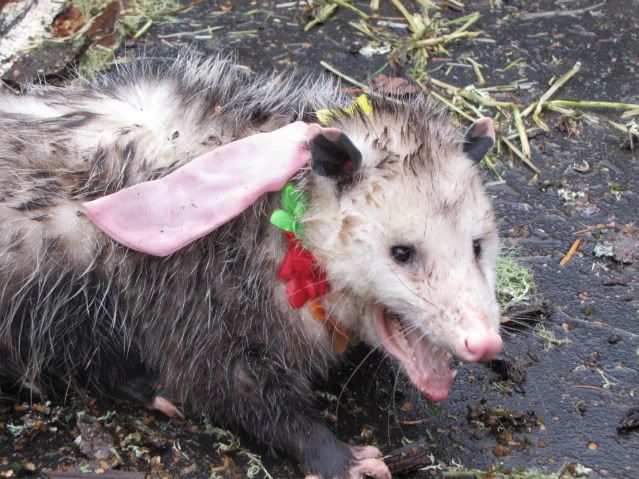 However, this one was not particularly adept at his mission. Cold, lonely and far from home and his comrades, he offered to "turn tricks" in exchange for a hot shower and a meal. But I wasn't buying it!!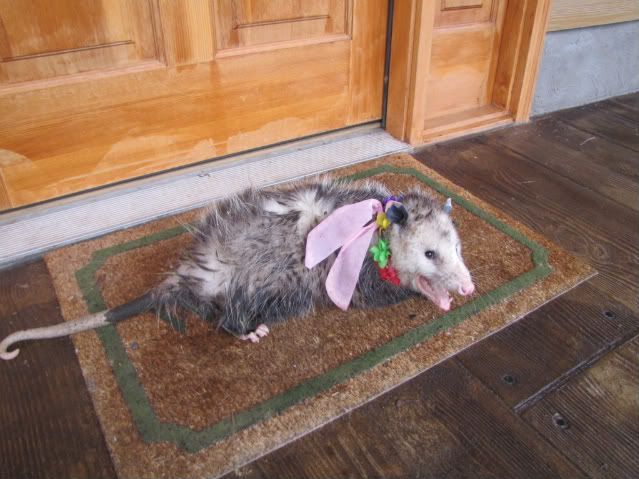 I beg you Mohawk. Stop before it is too late. They are learning much too fast. Their scouts have made it all the way to Oareegone!!! Like the Romans and Nazi's, how much farther do they have to expand before we realize the danger we are all in?!?!
Yes, this is indeed a live grinner in the above pics. Patience and leather gloves are a must.