Mohawk, I am really so sorry, (

) but one of your grinners (

) strayed away from the lake and got into one of my 220's. It may have been a suicide, (

) I am kinda leaning that way. When I took him out, he smelled of alcohol and cigarettes. (

). I think he had been out partying (

) and turned North when he left the party instead of going South. If you will contact me, I will return his body to you. Again, I am so so sorry. (

) Please find in your heart to forgive me. I will in the future, put up signs in my trapping area that says, No Grinners Allowed. (

) I hope this will suffice and not ruin our friendship.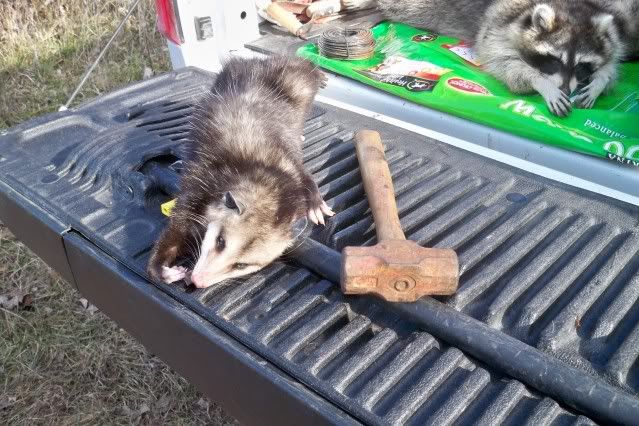 Humbley Yours (

)
Red
Mohawk, I am doubly sorry and embarrassed


I went out this morning to run my line. Low and behold, I caught three (3) more of your grinners.

. It mustav been the family of the juvenile I caught yesterday. I suppose they was out looking for the little stray. I am sure they is related. Momma had a pack of cigarettes in her pocket

. You know kids don't usually start smoking unless their parents do

. I reckon they is from the South too, they walked right by my sign that says "

No Grinners allowed

" Paid it no head at all. Maybe they could not read, I don't know. They even brought 4 thugs with em. They was wearing mask and carried switch blade knives. I am really stressd by the events of the last two days

. You have got to do something, least our friendship be totally destroyed . Chew on it a while, let me know what you decide

.
Yours
Red
PS, I ain't given these back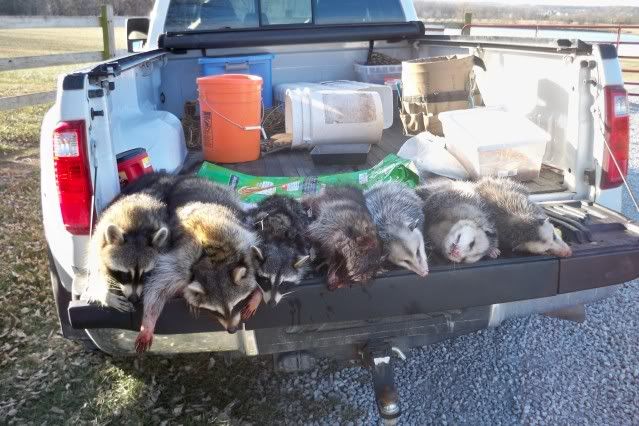 Last edited by redrooster on 25 Dec 2009, 18:56, edited 10 times in total.