I've taken my son on the line since he was 3 months old,he's 4 now,and loves going trapping,bird hunting,mushroom pickin',fishin'.All I have to do is say you wanna go...,and he's going for his boots.When I'm trapping he's with me everyday,whether it's raining,snowing,windy,cold,it doesn't matter.When there young like this,there easy to get involved,take along treats(ie:suckers,tootsie rolls etc.)and coloring books,or even the binoculars.Give them something to keep the occupied between stops.I put something bright on him,so I can keep an eye on him while making sets,and so nobody else will mistake him for game.Those who are paranoid about scent around sets for canines really have nothing to worry about,my boy and my older girls tramp around all over,and it doesn't bother my success.Here's some pics of my son,and my oldest daughter when she was 3.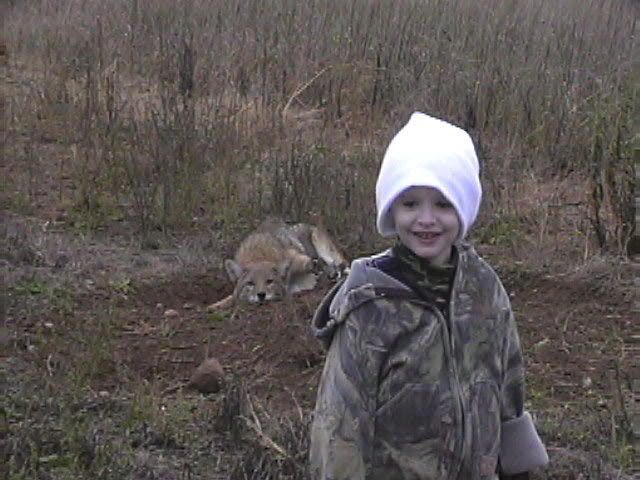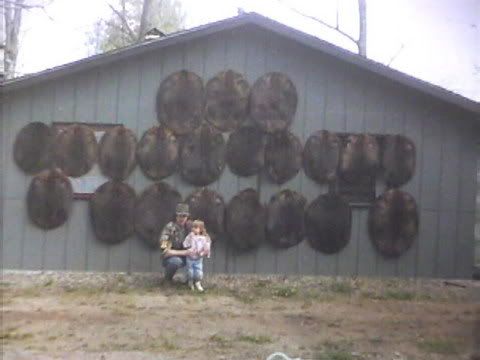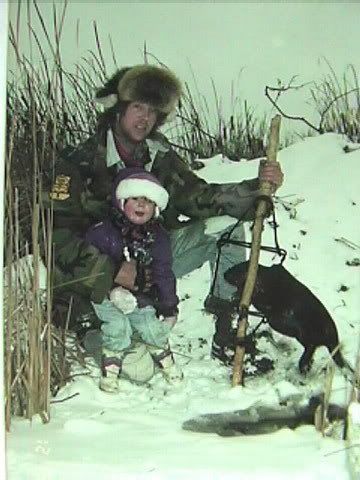 One big thing,above all is have patience,there kids,and just learning,being patient will go along way in keeping there interest up and to carry on our tradition.
I hope this wasn't too many pics for you.I have a ton,and it's hard to choose my favorites.