This essay was developed to post on a few different trapping forums as a guide to younger, older or new trappers who may not be fully acquainted with this style of trap.
________________________________________________________________
This topic has surfaced recently with questions hidden in poorly worded post titles that I have responded to, only to see the post quickly lost in the back pages, with a minimum of discussion and comment in only a few threads.
As elementary as this narrative may be to many, keep in mind that at some point many of us who had one of these alien looking traps in our hands for the first time wondered: "What is the easiest, safest way to set this thing?"
So.... while on roam, as a 66 year old fart with "time on his hands," due to acquired trap setting disabilities caught along the way - let me leak a bit of ink on this subject if I may.
Thought this may be an opportunity to condense some related information under one cover. I can no longer set my #220's easily due to the onset of degenerative arthritis. Use to be able to set them by hand, graduated to using a rope, and now can only set them with a locking setter.
My intent for this ink drop is for those who may be older with physical limitations as mine, and for younger trappers who do not yet have the strength perhaps to easily set even a #110 - let alone a larger trap. And, there are those new to trapping - young and old - who acquire body grip traps for the first time, often not really knowing how to exactly set them.
There are basically three setting options: by hand, with a rope, or with one of several designs of mechanical setters.
Conibear Trap Sizes And "Jaw" Dimensions [Oneida-Victor]
#55 (3.5" x 4") (single spring)
#110 (5" x 5") (single spring)
#120 (5" x 5") (double spring)
#160 (6" x 6") (double spring)
#220 (7" x 7") (double spring)
#280 (8.5" x 8.5") (double spring)
#330 (10" x 10") (double spring)
Rope Method
The following are variations of how to set a trap with a rope. Some of the illustrations are repetitive, but I included them because many of us have different capacities for interpreting a "how to" from a drawing. The videos are more visual and self explanatory. The rope technique can be used to set any size body grip trap.
http://www.traps4kids.com/conibear-with-rope.html
http://www.trapperman.com/trapperman/Ba ... irope.html
http://www.crittergetter.com.au/commerc ... ibear.html
http://www.duckhuntingchat.com/viewtopic.php?t=74854
http://www.huntingne.com/forum/trapping ... video.html
http://www.youtube.com/watch?v=KZK9EqpnQ_E
Mechanical
A variety of tongs, "tweezers," pullers and compression devices are used to set body grip traps.
The contents of the following links to ADC outfitters Bugspray.com and Ron's are for an instructional "how to," and not a product or company endorsement by this author. There is some duplication here also.
Setting By Hand, With Tongs And Compression Tools:
http://www.bugspray.com/professional/conniebear.html
Ron's #330 Safety Setter
http://www.twincitytooling.com/safetysetter.html
Illustrations Of Setting Tools
Deluxe Setters
Conibear Tongs
Nearly all name brand tongs are similar to these - some have handle grips.
Gem Setter
Pull Setter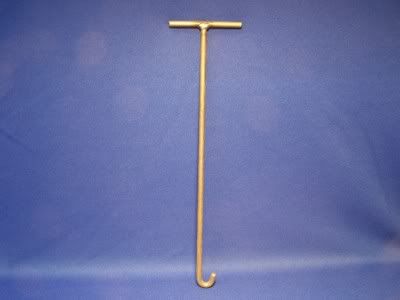 Trap Set ("Robbie" Style)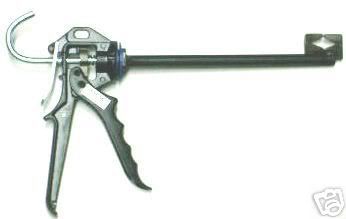 The tong or scissor style setters have popular brand names, but all look similar and operate on the same fulcrum principle. These setting tools are available through most trapping supply dealers.
Many of the still photos above are used with permission from Shawn at F&T Fur Harvester's Trading Post that are in their online catalog.
There may be other methods and tools not listed here for setting body grip traps. If so, feel free to comment and make additions to fill in the blanks.
Regards,
Jonathan