I've been wanting to personalize my kayak. So, while I was searching around for kayak accessories, I stumbled across a website called KayakID. They make personalized 3M adhesive names and ship them to you. The kayak is still in storage in the shed but may have to break it out if this incredible spring like weather continues.
Below is the finished product.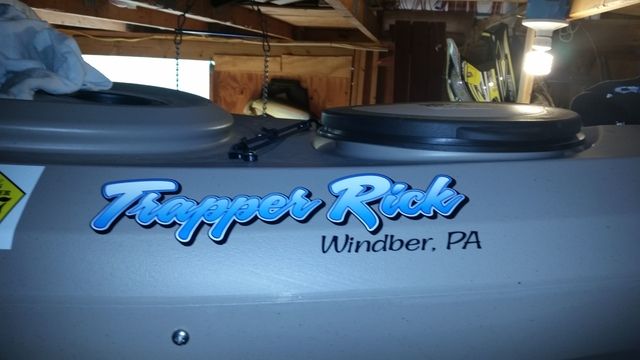 _________________
Ready for the 2017-18 Trapping Season!