Thank you guys

Amak, I never quit the steel, just cut back the tech. Picked up four cats last season, two over forty pounds, one week apart. I was sweating my rear off after the half mile back to the truck with this one. That bed is four feet wide.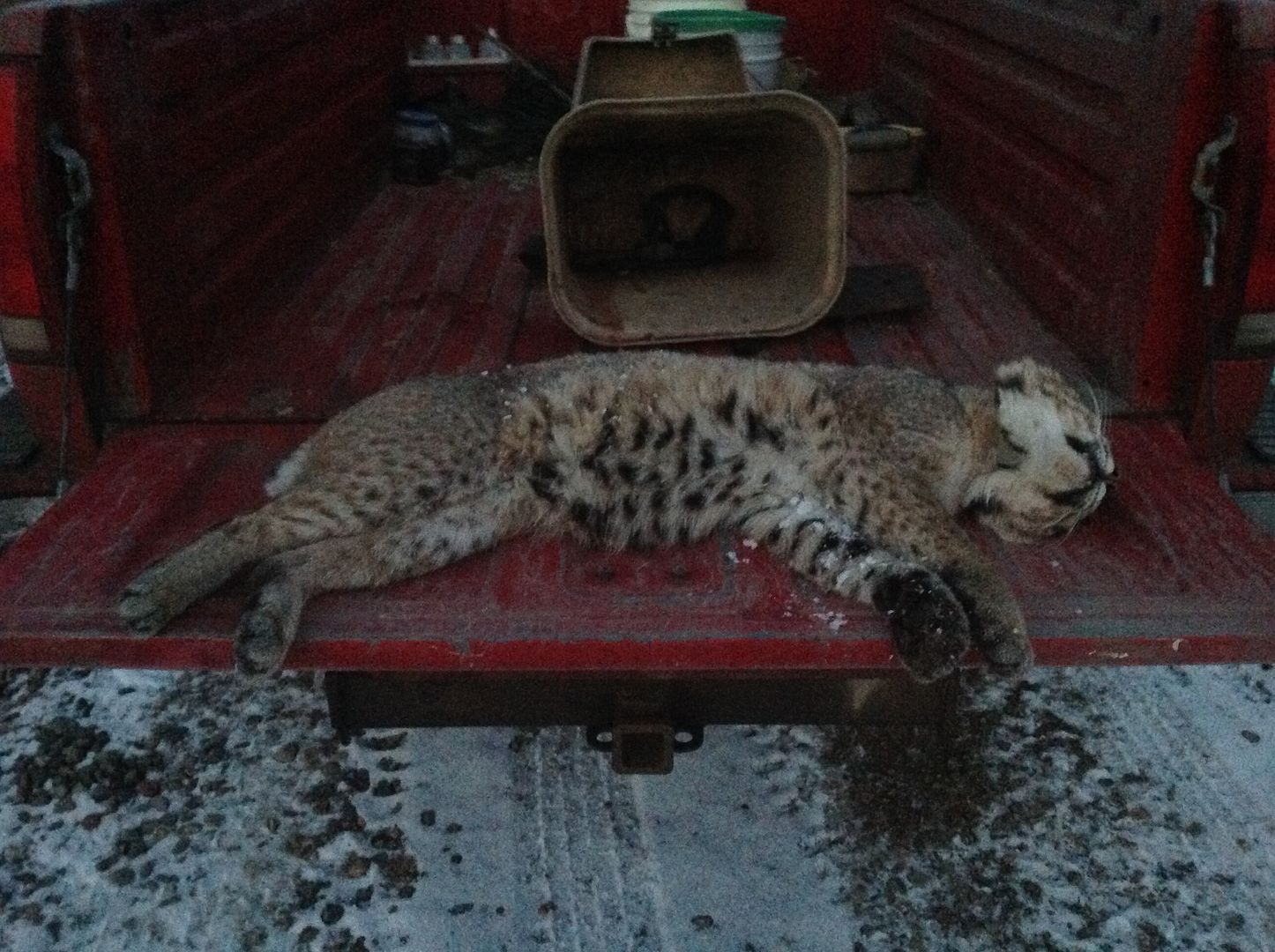 I pretty much catch everything on one kind of set now, except when I'm just farting around to see what happens. This season I've been trying to use more post sets to catch fox and yotes, I've ended up with two wolves!
I really enjoy releasing them

Today's yote.
Pretty skinny, I think I caught her ma last week and she hasn't been eating so good