Never got fishing in September this year and fall has always been my time but a screwed up year can do that. Asked my boy Don if he had a buddy who wanted to waste a day chasing whitefish at near freezing temps. Answer was yes so Yesterday morning we left home with the boat at 6am and got to boat launch by 10am. Lake was still foggy as [L] but we took our time to get to the next lake which was a challenge as the water was down at least three feet. Fog burnt off and we made our way to the end of the second lake where we tried for the fish. The lads were getting a mite upset as I pulled in a fish on near every cast and I told them to pay attention. After I had caught enough for me I gave them my rod and took each of theirs to look at. One was brand new and had twine on it for sturgeon or something the other had old twine that curled up like a pubic hair. The lads caught a bunch of fish each before they decided they had enough and home we came. I had took the camera with to take pics but me lad had taken the card out for homework so no pics of the trip.
The fish put in a pail at home to be cleaned.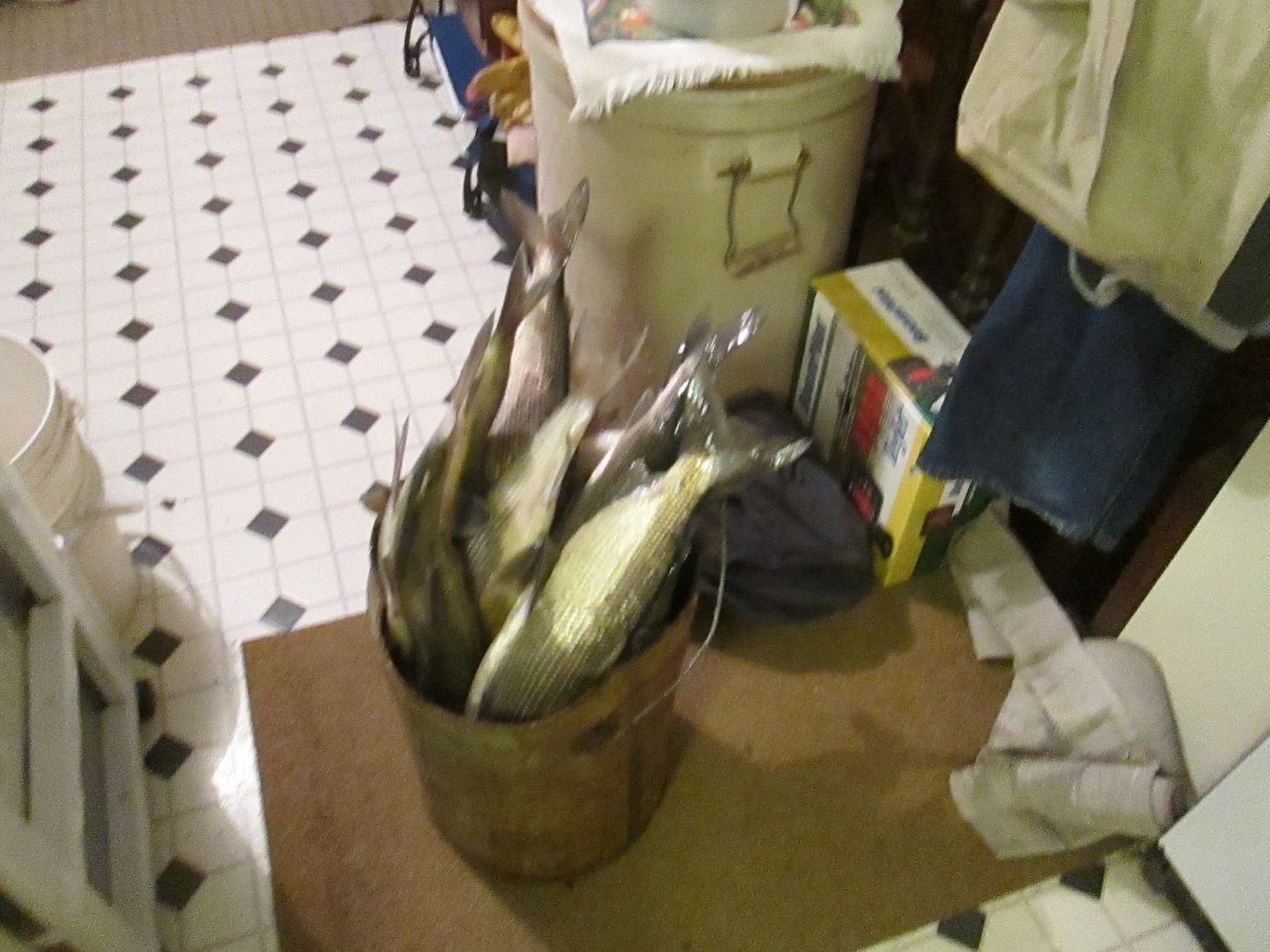 The lads lined them up for a pic.
Then after doing this part[which both lads got to do a third each as I believe they either learn to clean their catch or not go] we were done by 10pm.
She were a great day and both lads said we should do it again if I will help them choose some line. Fun part was no gaming other than betting on which animal we would see next. I'll take a day like this over most any other as we was the only ones out enjoying the fall weather. I suppose most think fish hibernate or they were all caring for their lawns.