My snake loves the heat from the printer. always laying on or wrapped around it: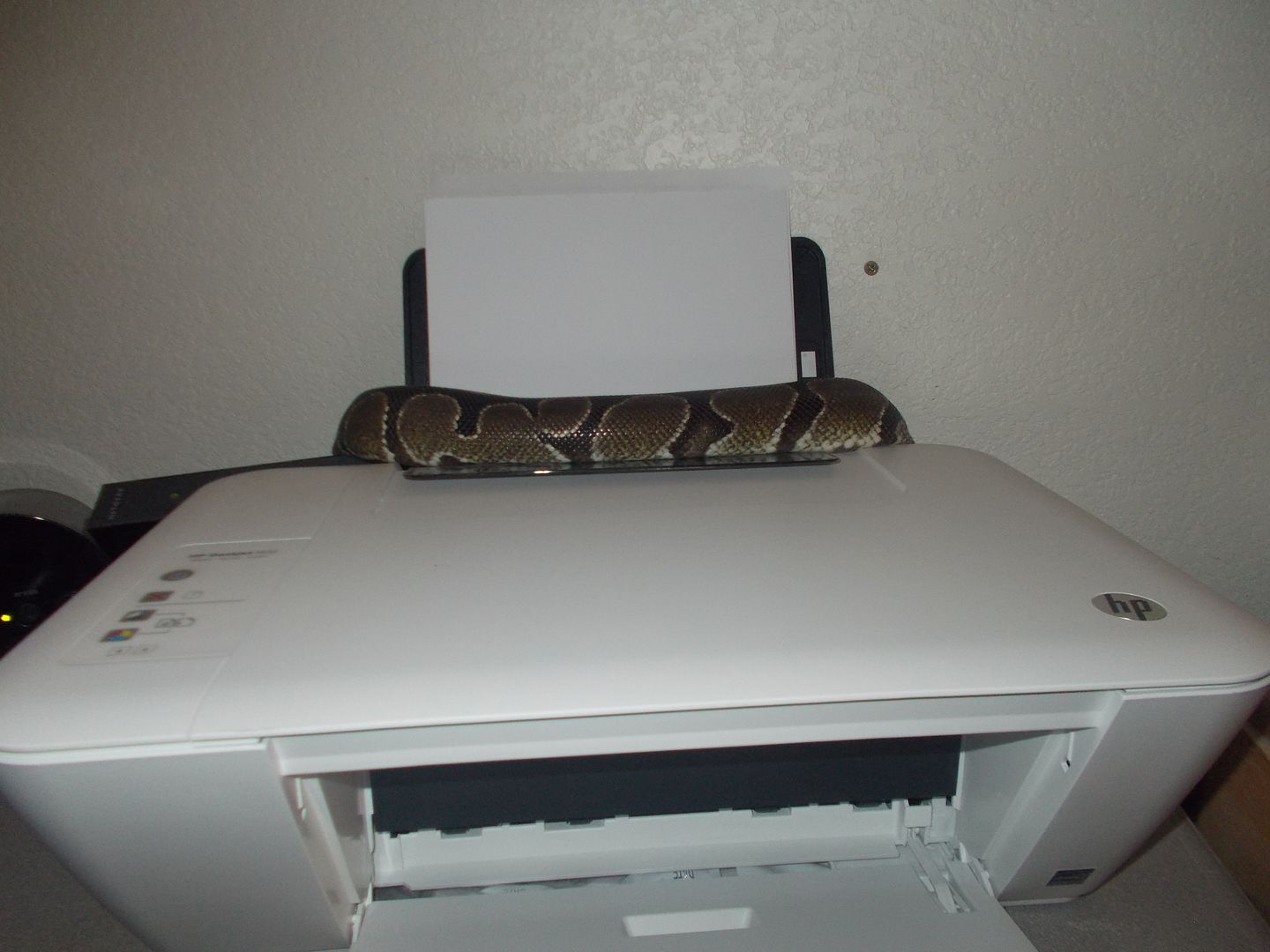 Problem is that last night as I was typing, he kept short striking at my hand as I moved the mouse.
Finally got tired of it and put him in his cage. Pic over my mouse to his head: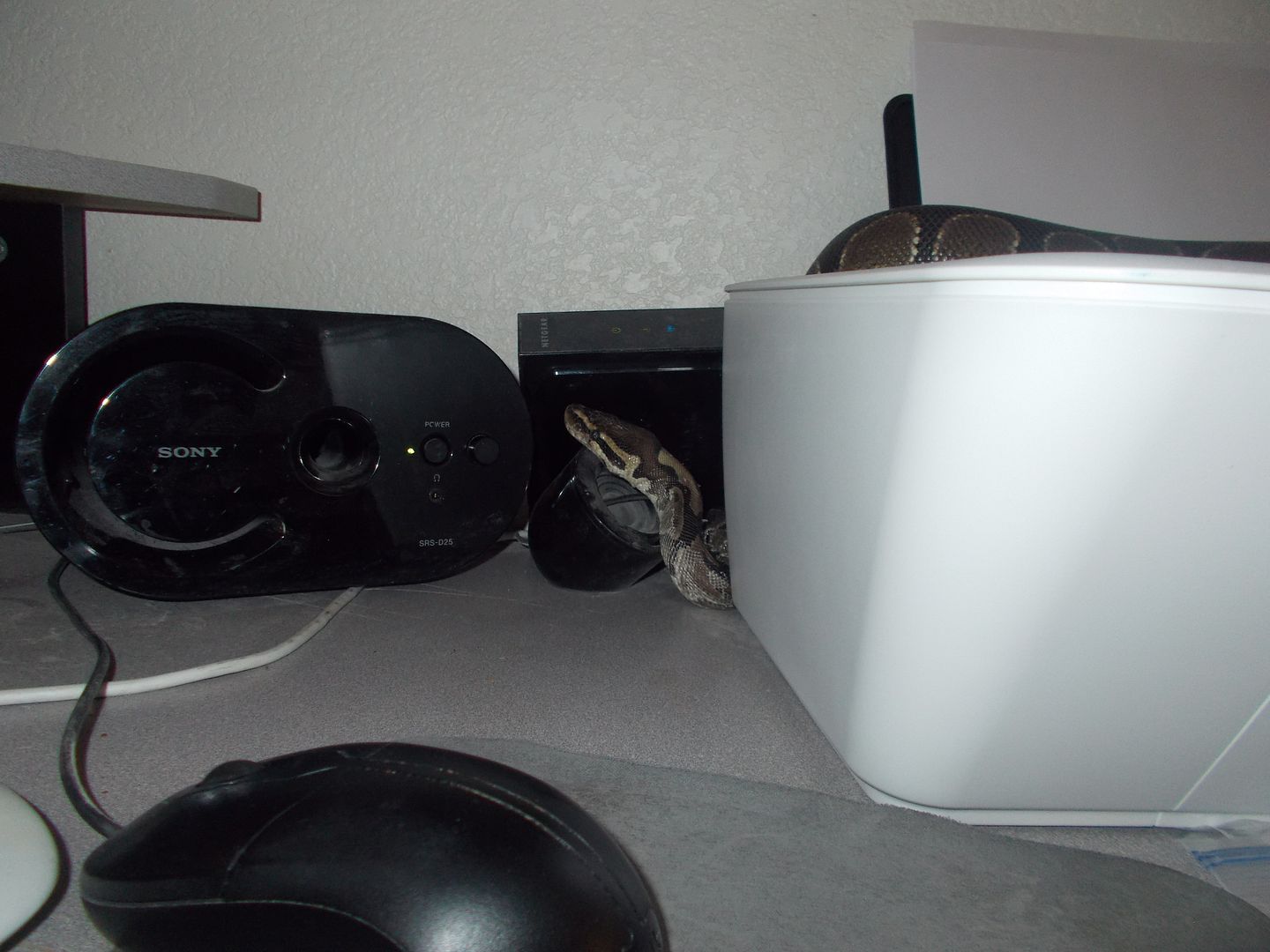 Just wondering if I should call HP support or what?
Kelley