Hey stranger! Hope all is well with you and your Irish lady.
Got #5 today, this is a beef cattle farm North of the dairy farm. I think the breed is the scottish highland type. They are shaggy coated and have long horns. They are also quite vocal. I can now say I have been yelled at by cows

First yote that has ever vocalized for me. Every other one has been quiet as a mouse. This 40 pound (yes Swamp, on a scale!) male let me have it.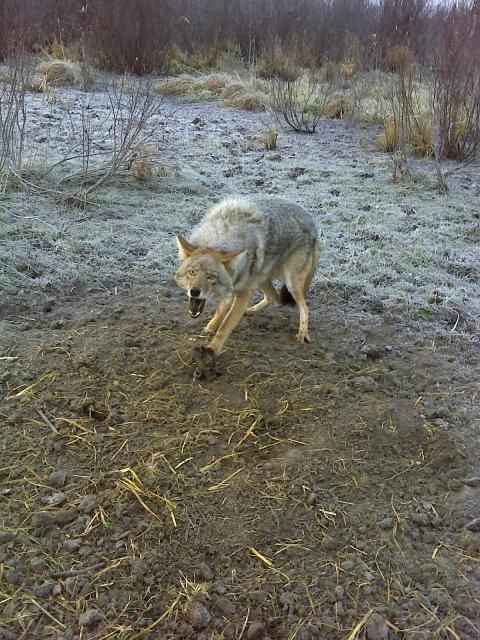 After the remake, I trucked on down the lane, was getting ready to leave, and decided to toss in another set. This location is on the other side of the farm from the remake. After I finished I could hear other coyotes howling and calling back where I made the catch. I saw two reds and another yote today while driving around, also picked up a big male beaver. Haven't weighed him yet. Many of my sets were frozen this morning. I'm kicking myself for not putting up a few buckets of waxed dirt