I was rummaging in Sioux Falls a couple of Saturdays ago when I saw these little duck tin.
I have a collection going of duck items and thought it would be a nice addition to it. The price was 50 cents and I asked the lady what was inside and she said "duck stamps and other items". Opened the lid but didn't look through the stuff. Gave her 2 quarters and moved on.
Surprisingly, the tin had a number of vintage PA sportsmen items in it (how they ended up in se SD, I haven't a clue--not a major migration stream to my state). There were these 2 mid-1970s PA "fishing license" buttons (don't know if the lower numbers mean anything to collectors or not but both go for about $5 and above on ebay). There was also a local sportsmen club button (sort of cool seeing the ruffed grouse and trout on it so probably from the forested mountainous parts of the state).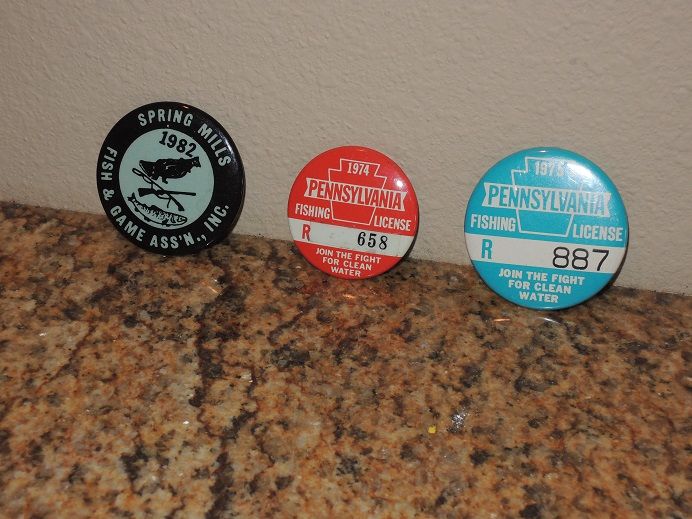 There was also this late 1970s Lions Club pin with a WT buck on it. These have gone for up to $5 on ebay as well.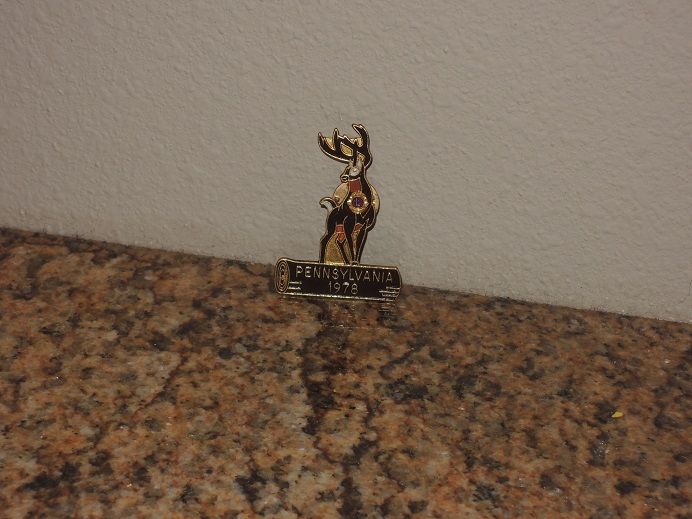 Here's the 10 duck stamps that were in the tin, 8 federals mostly in the 1980s and 2 PA Waterfowl Management Stamps from the 1980s. Most of the fed stamps were signed and at this time there appears to be no market for them so I'll keep them and let them ferment. Not much of a market for the PA duck stamps either but I thought I'd throw them in with the other stuff as a bonus.
The last things in the tin were this American flag patch and some pin-less Nixon re-election buttons. I think these aren't reproductions but with no pin on the back, probably not worth much. The flag patch will probably go in with a lot of a couple of Harley-Davidson- Sturgis hats that I'll probably get up on ebay next week.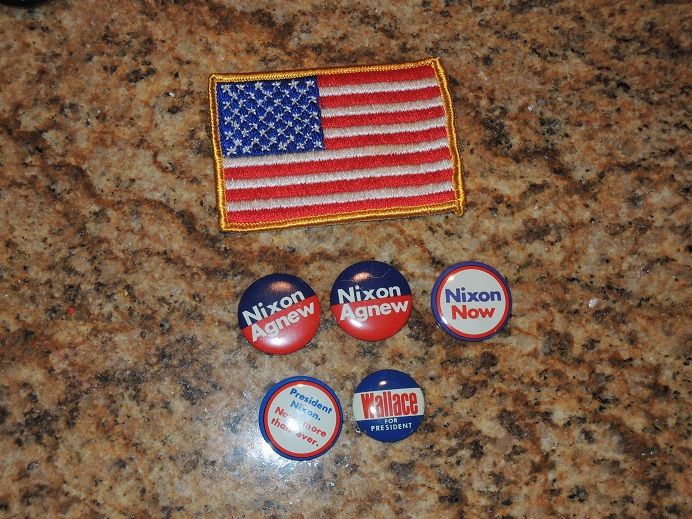 So, I'm going to bundle the 3 PA sportsmen buttons, the PA deer Lions pin, and the 2 PA duck stamps together in a lot for ebay. I'll post that link on my "whacky ebay things" thread that I have on campfire later this evening when I get it done.