Here are some pictures from the area where I live. These pictures are from the late 1800's and very early 1900's.
The first 2 pictures are of the lumber operations in what is now the Gallitzin State Forest which is behind my house.
This is Steam Locomotive Number 6 hauling logs out of the Clear Shade Creek Valley.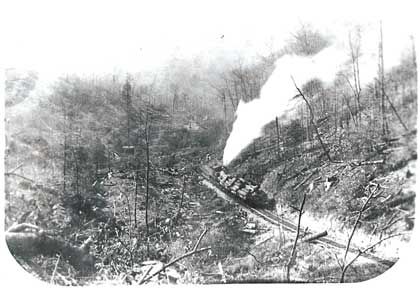 Babcock Lumber Company's rail line and logging operation.
Babcock Lumber Company's Mill located in Seanor, PA.
When a lumber company came through to do a logging operation, they used to say scalp it level. This was given the name to this town called Scalp Level, PA. This was taken in 1894.