Yesterday I was up North spraying and finished up a 2,000 acre job at 10am. I was headed up further for a 100 acre job[I didn't want the job but the old fellow can't get anyone to come for the small amount so I do it cause I like him] and I drove past this.
Well I had to pull in and look

. The farmer[who I've known for about 50 years] laughed cause I had my KW that is the same vintage and said,"I think I know why you stopped". I asked his price and it wasn't ridiculous but I figured I could do better. I asked if he needed any spraying done and it turned out he had 400 acres of wheat needed desiccating and I suggested we swap. He agreed. He supplied the chemical[I sold him that] and I unloaded the sprayer, spent 5 hours spraying that cost me 90 litres of fuel and my time[my equipment is paid for so I don't count it

] [I also got permission to hunt on his land this fall

] . I then went and did the other 100 for the old boy and steamed home to get the neighbor to drive me back up. Needless to say I slept in the tent after the wife came out and saw this picture in her yard

.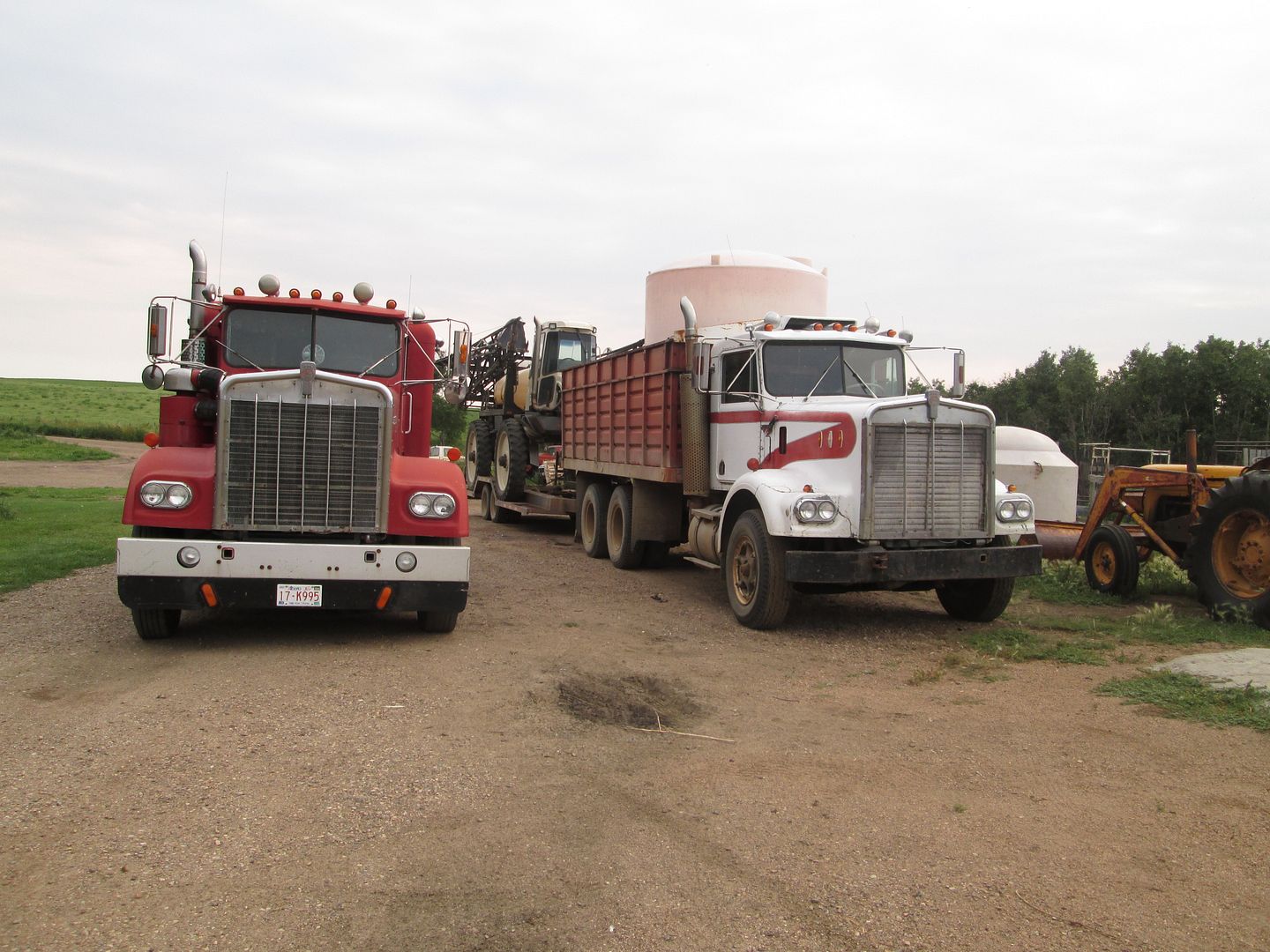 The old girl had been heated up this summer but still drove home fine and I found that it had 430 litres of fuel in her tanks that I pumped into my slip tank[don't need it to go bad just sitting].
Speaking of sitting it has a new National seat[$1,200]
A new turbo[$1,900]
Everything works on the old lady and will make great parts for the fleet.