I caught my first raccoon in a snare this week. It was on a small run along the river bank, set the snare 7 inches across, and three inches off the ground. The next day this big boar was waiting on me.


He was a skinny boy, when I picked him up he had lots of loose skin. Back in the fall he was probably a fat guy but as winter wore on he lost the weight and now he had loose skin hanging off

. The fur was pretty, nice and thick. No rubs that I could tell. This is my first deep winter coon, and I noticed some things that were different from my november coons. When I skinned him out, he was like a buck in the rut, NO fat anywhere. When I was fleshing him I noticed the leather was more white and thicker than my early season coons. November coons seem to have a blue color in the leather. Now my question, I noticed in the armpits the animal had what looked like sores, they were small bloody holes. What is this? Here is a pic:
Another thing I noticed where these small holes in the back, these are not holes from me fleshing. I have seen holes like this in the early season coons but never this bad.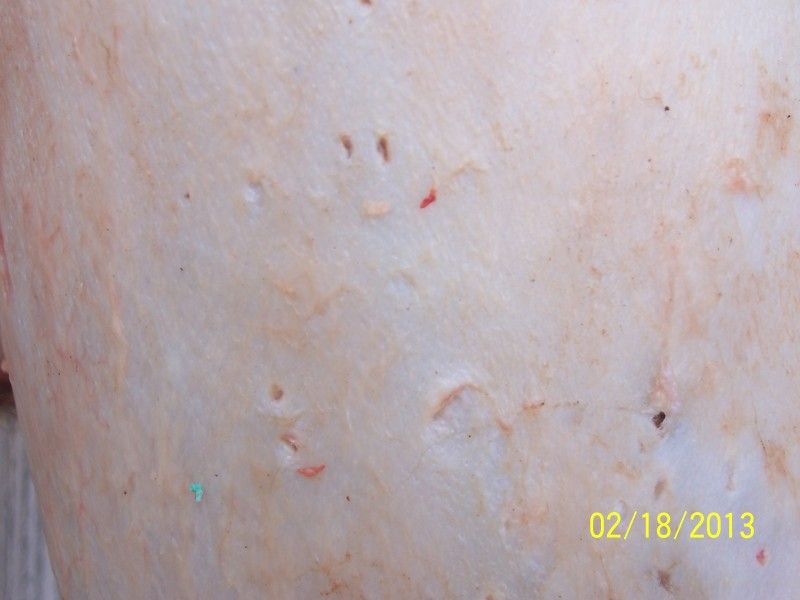 There is a mark on the lower back from the snare. Will this cause me to lose money if I sell it?