hello. i have 4 recurvers for sale..i am going to keep one of these. so if i sell 3 of them i will keep the one that is left..
all right handed SOLD !!
1. bear grizzly.. very nice recurve. green and brown riser. 58" amo at 45 x # still has the sticker on it from when it was new. sold pending funds.........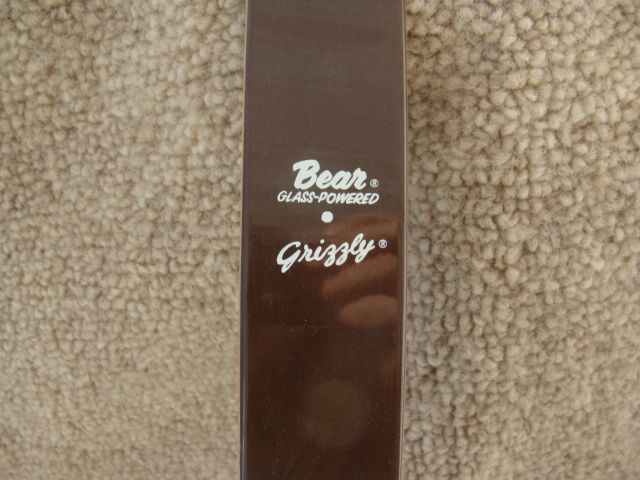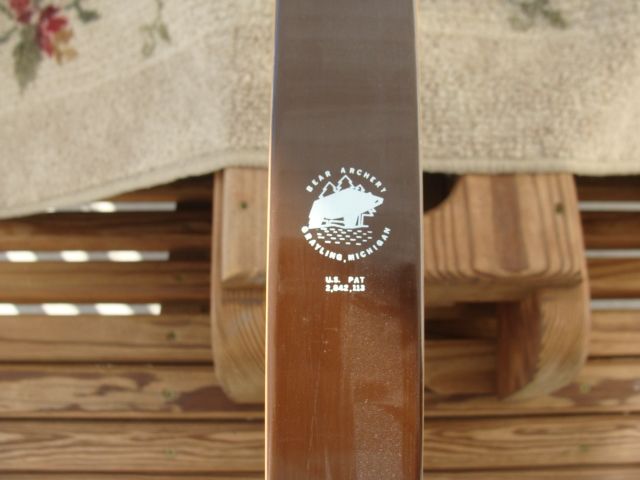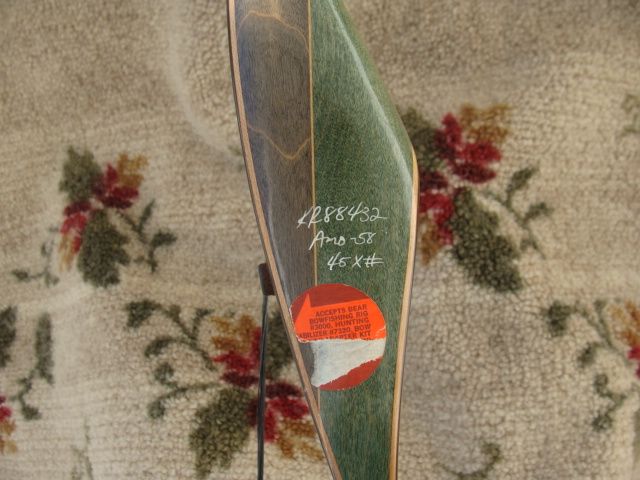 2. bear black panther hunter recurve. 45 / 50 #'s amo 52" black and gray riser. SOLD !!!!!!!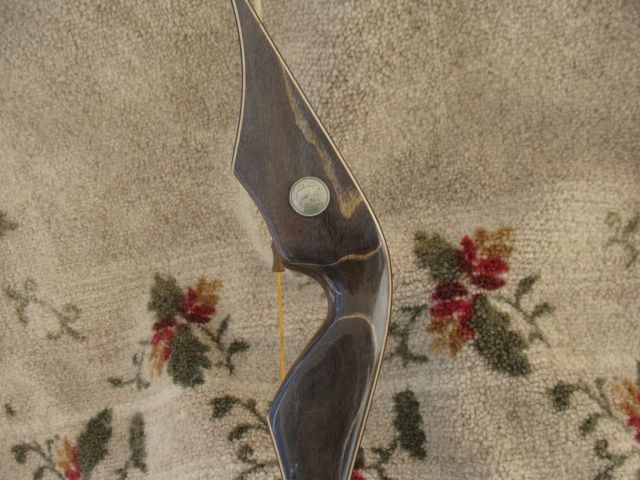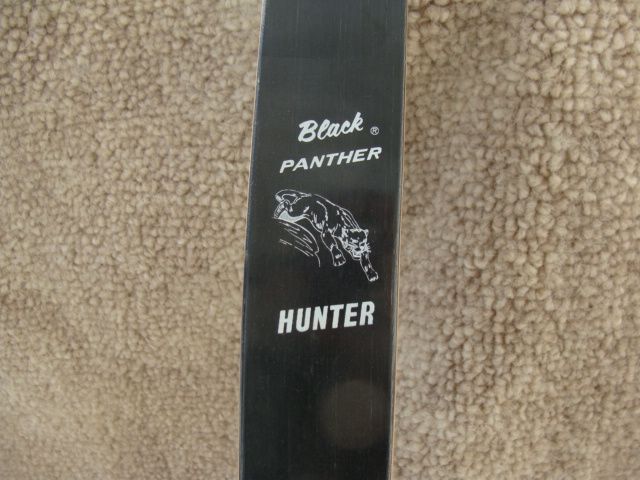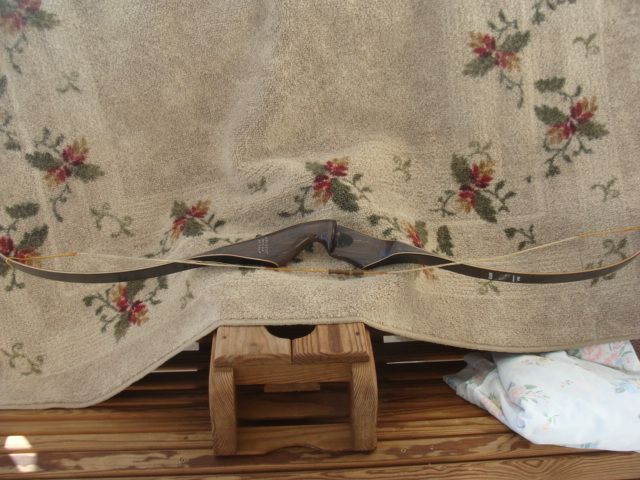 3. browning nomad recuver.. black and wood grain riser. 48# at 54" amo. this is a old bow. asking $175 to your door
4. browning explore. 48" at 56" amo. green limbs. wood grain riser. beautiful bow. it does have the one bad spot where the number are on the side of the bow. you can see it in the picture. just in the clear coat..it has a few clear hair cracks also. " not in the fiber glass. just the clear coat.."
SOLD !!!!!