My dad was talking to a friend of his, and he mentioned a beaver problem he had in his pond. My dad told him that Shannon and I could trap them. He gave him our number and he called us. When he called I told him I did not have any beaver traps, but would be more than happy to set out there and shoot them. Well, last night we got there about 9pm and at 12 we left with 4 beaver, one weighing in at 50lbs, and one coon.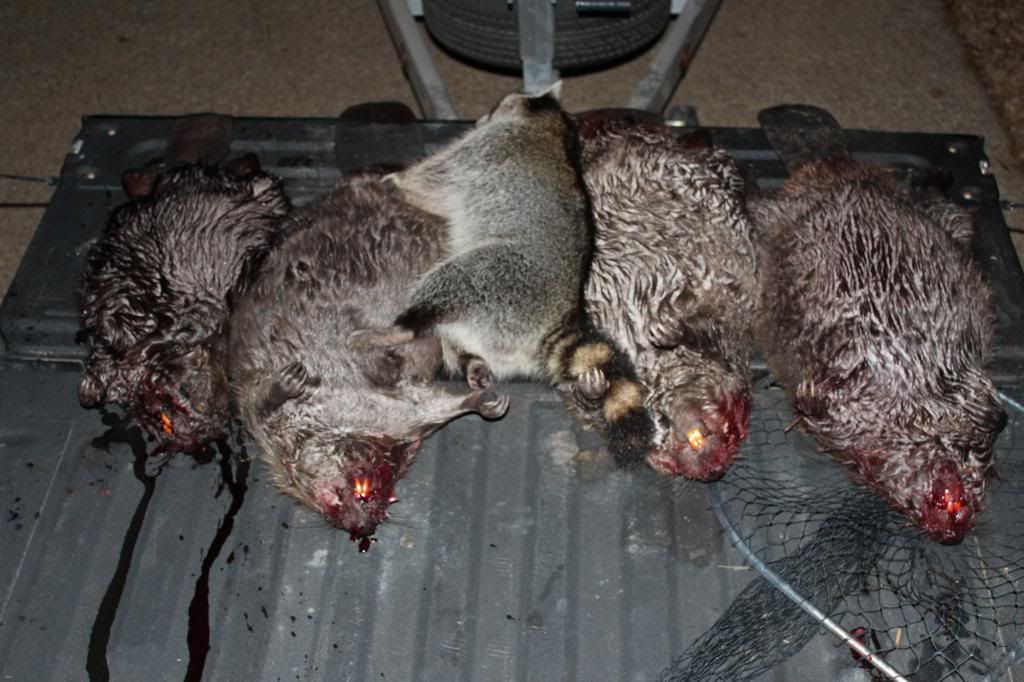 Ready to skin.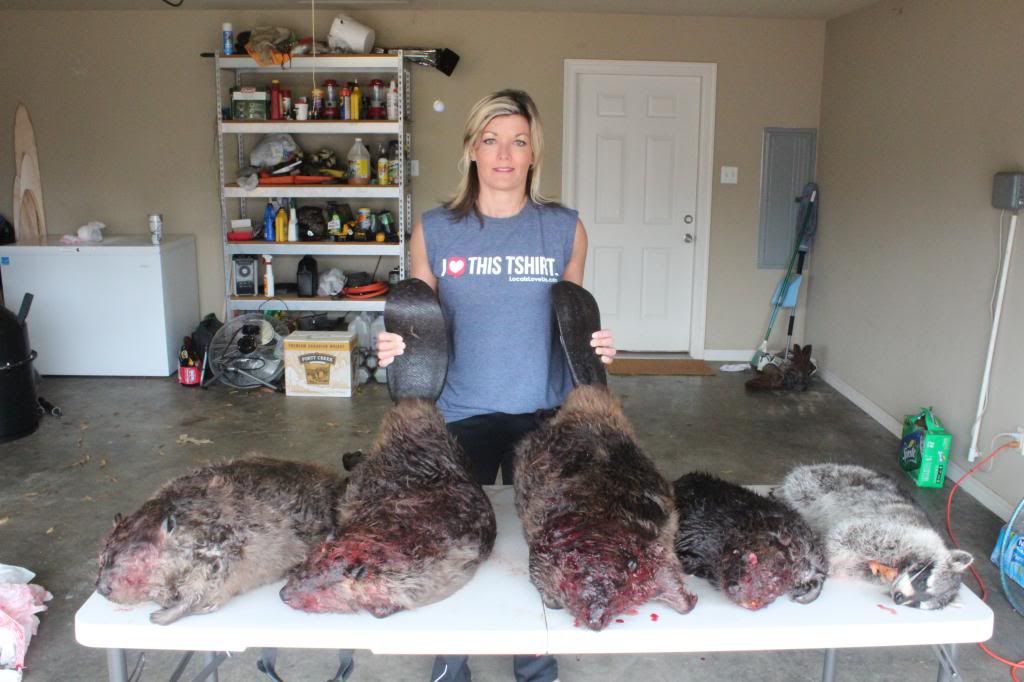 Shannon has never touched a beaver, much less skin one. Here she is in lesson number one.
Finished....don't she look happy?!?!? Haha, she told me not to put this pic on here.
Lmao, remember when Shannon said from now on she would skin the coons, and I had to skin the coyotes. Well, now she said I had to skin the beaver, and she would skin the coyotes. Hahaha.
Ok, I have never fleshed a beaver. I need any tips and pointers I can get. Plz.