Okeeee Dokeeeey. Seeing as how you asked I'll show what we did today. First thing is to cut the pig into three sections.
Finding the artery to the hams for use in brining.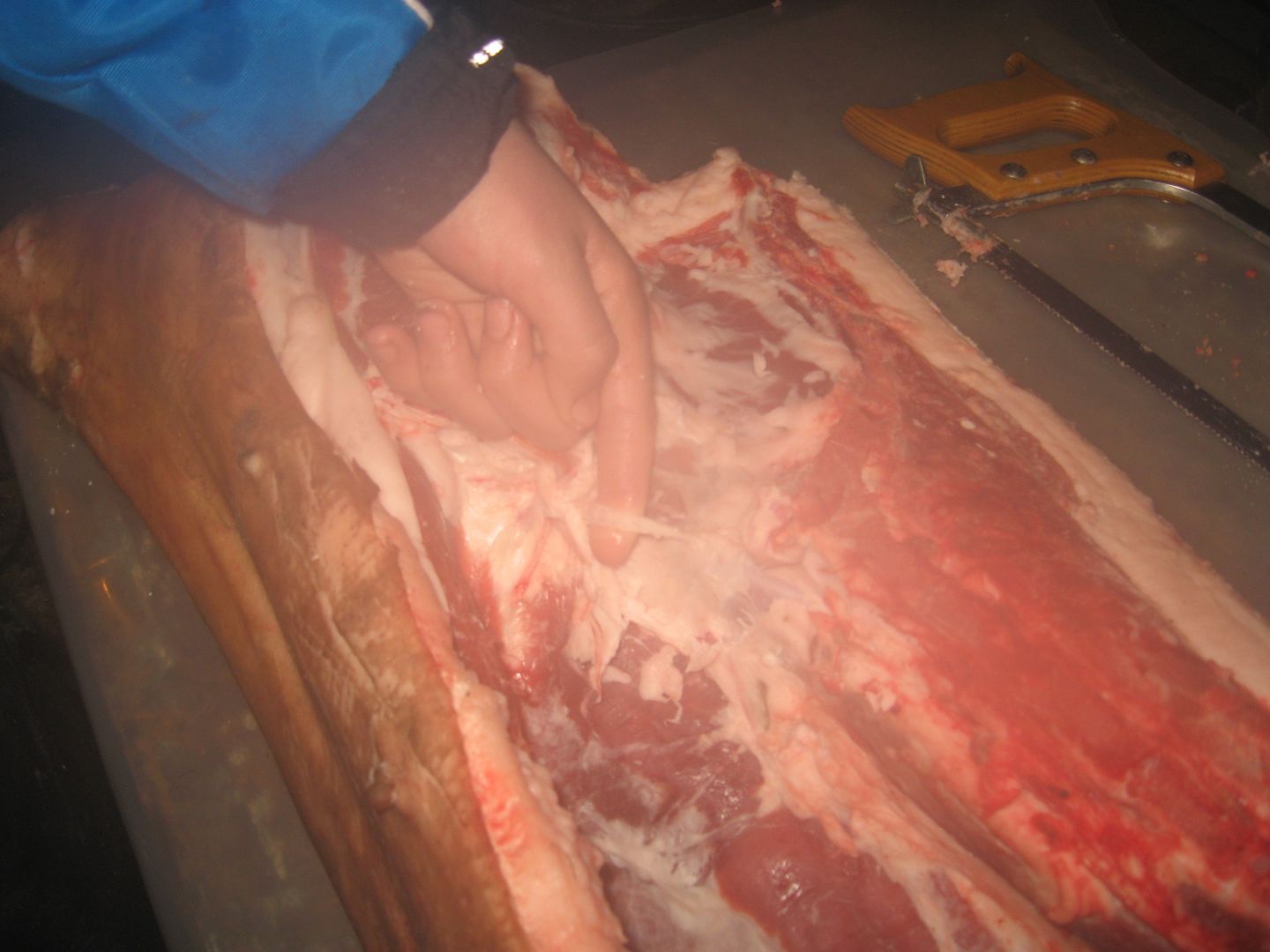 Donny removing the hind quarter[Ham].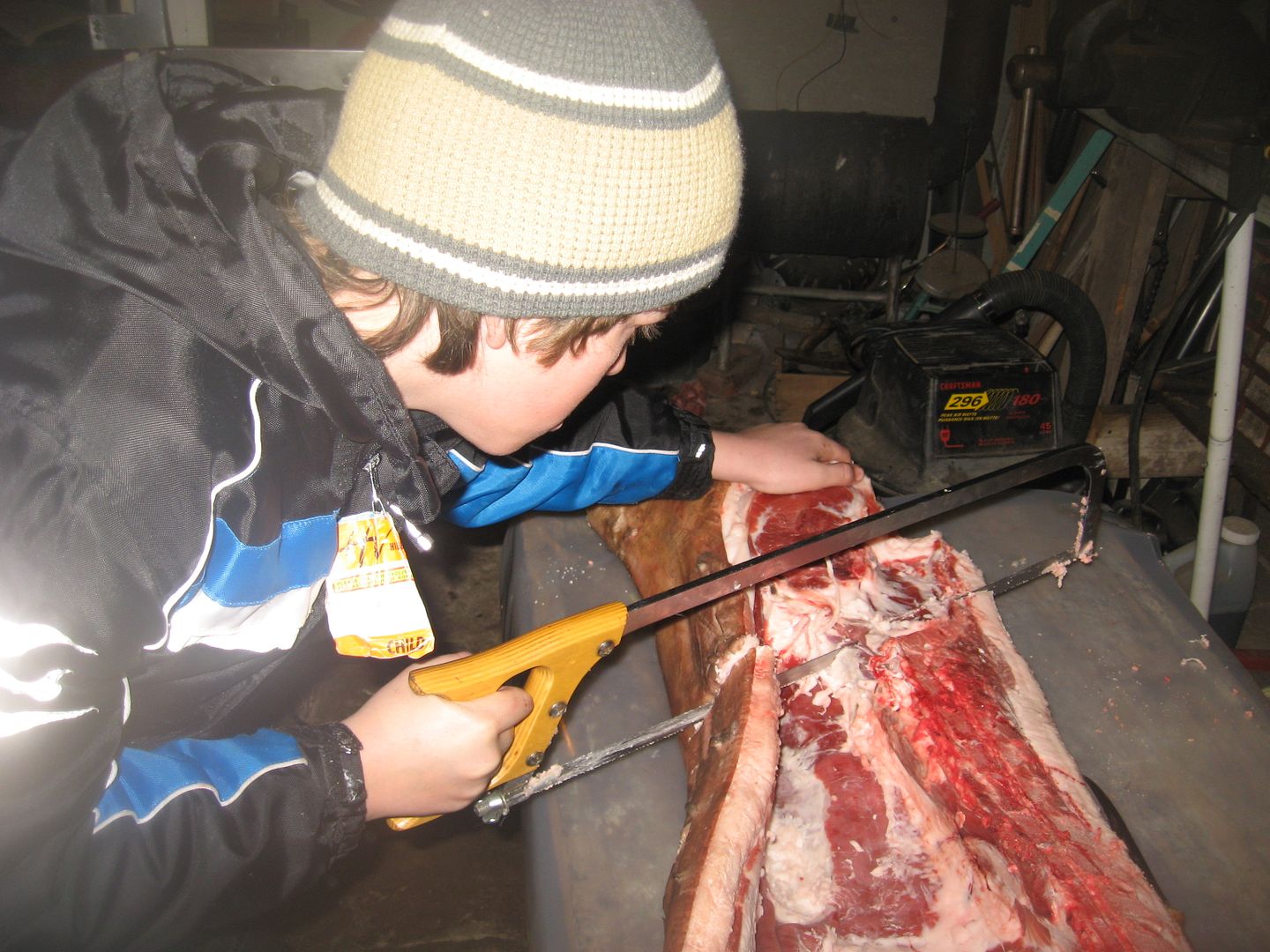 Then the front quarter. Which we make into roasts and sausage meat.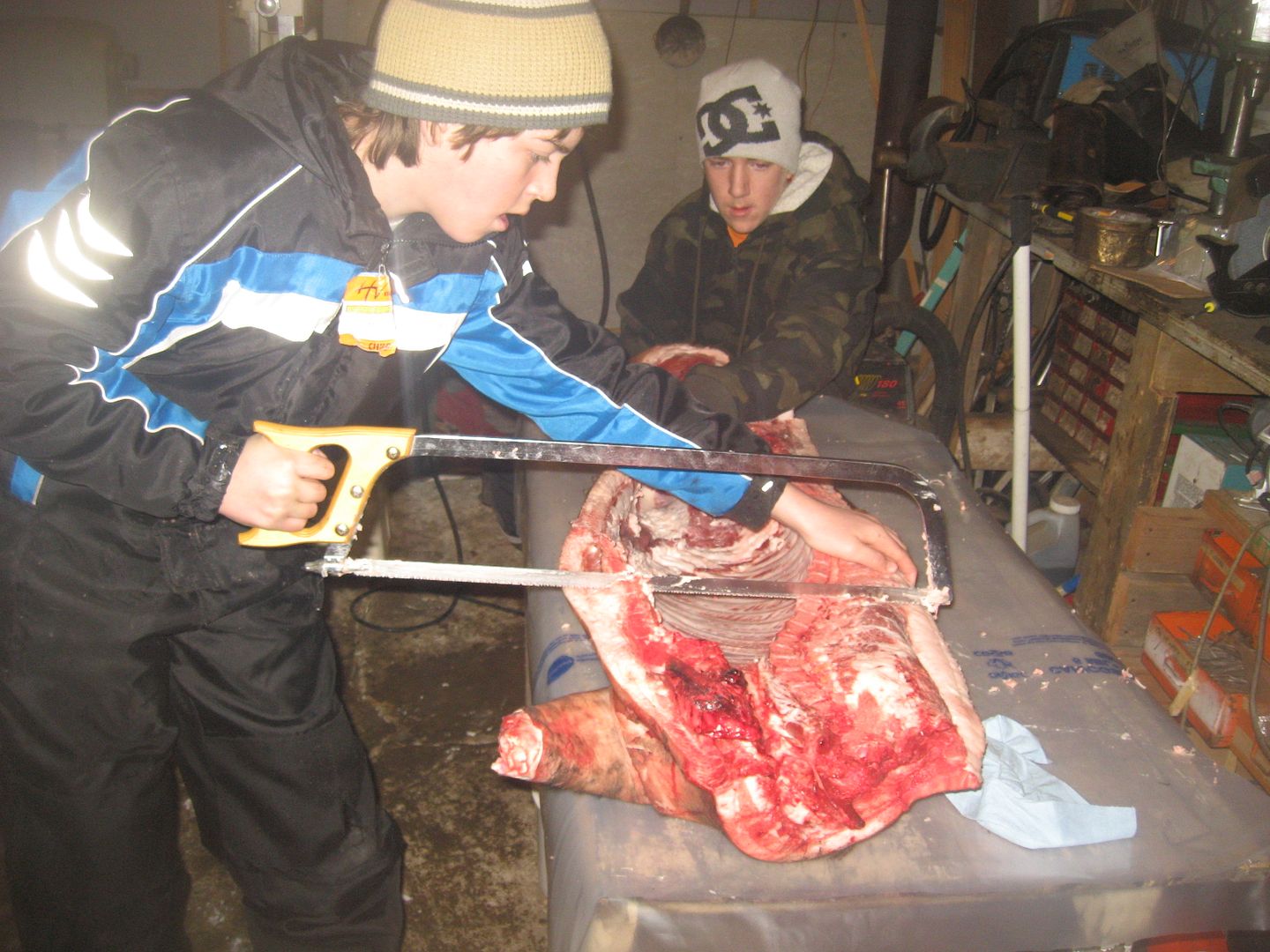 We cut the loin off the belly and turn it into chops.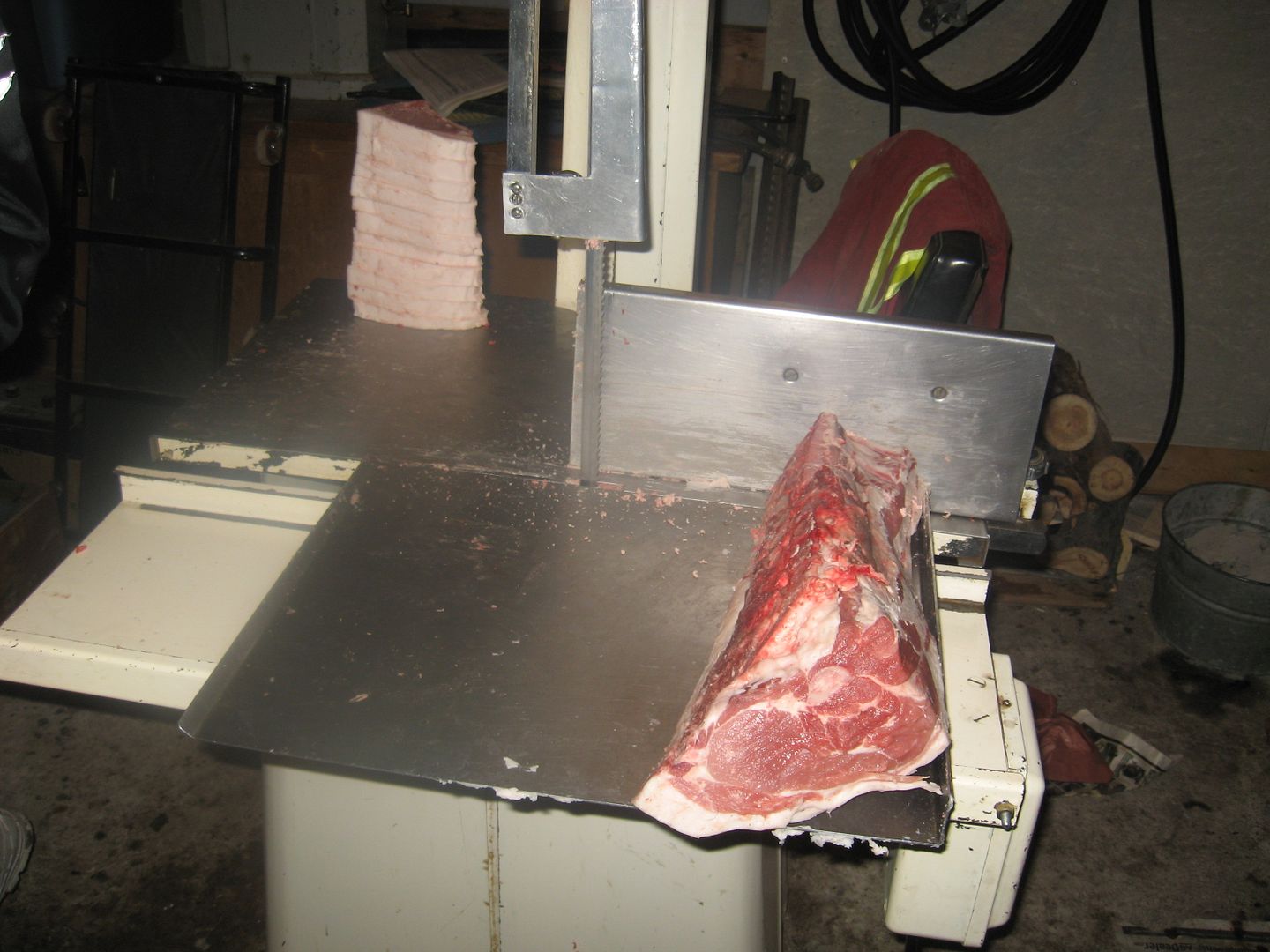 Bobby gets to scrape off any sawdust just cause it's the way we do it.
Ma even came out and helped wrap. You all know that high tech/new stuff works better right.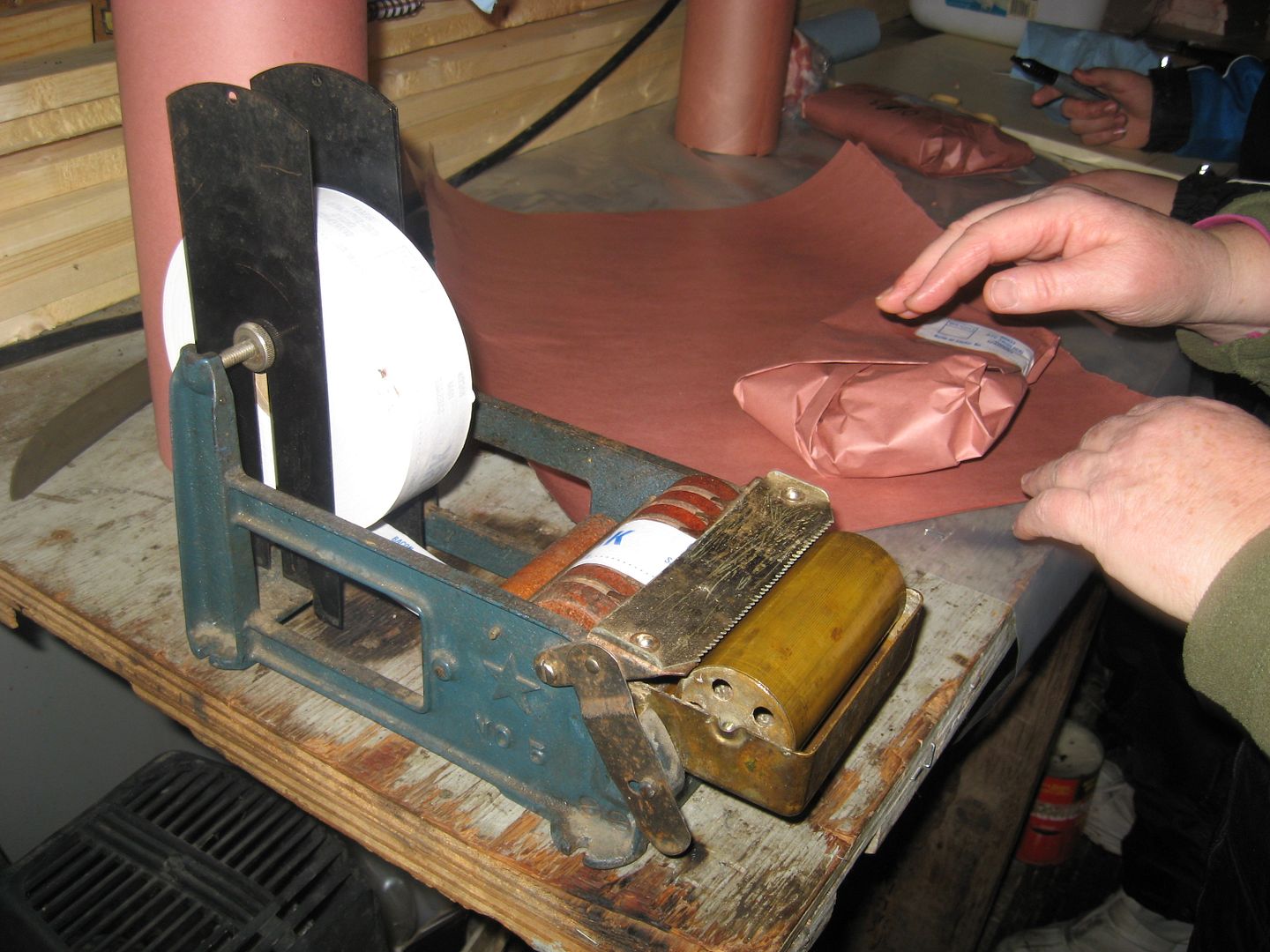 Now Bobby removes the ribs from the belly.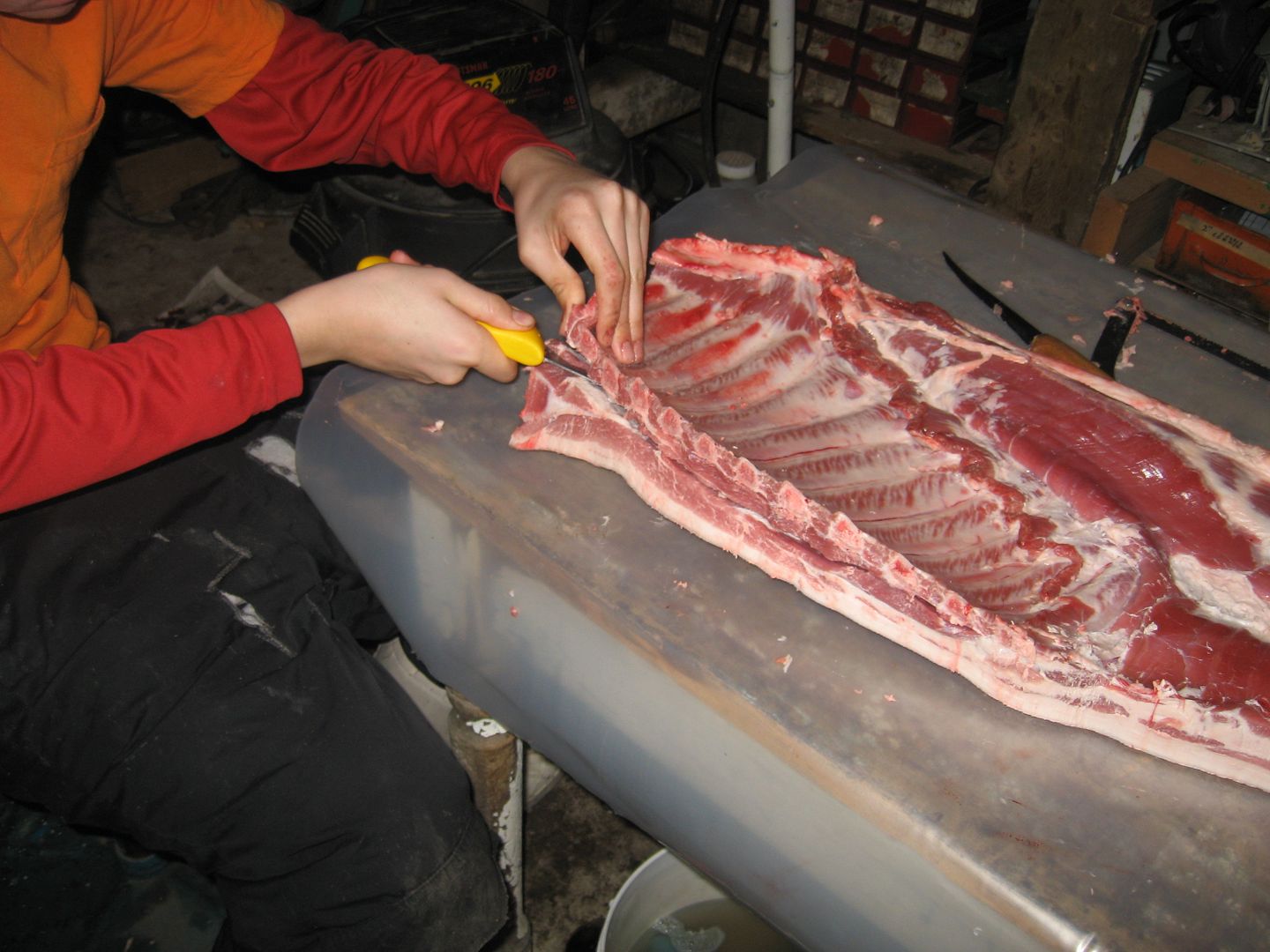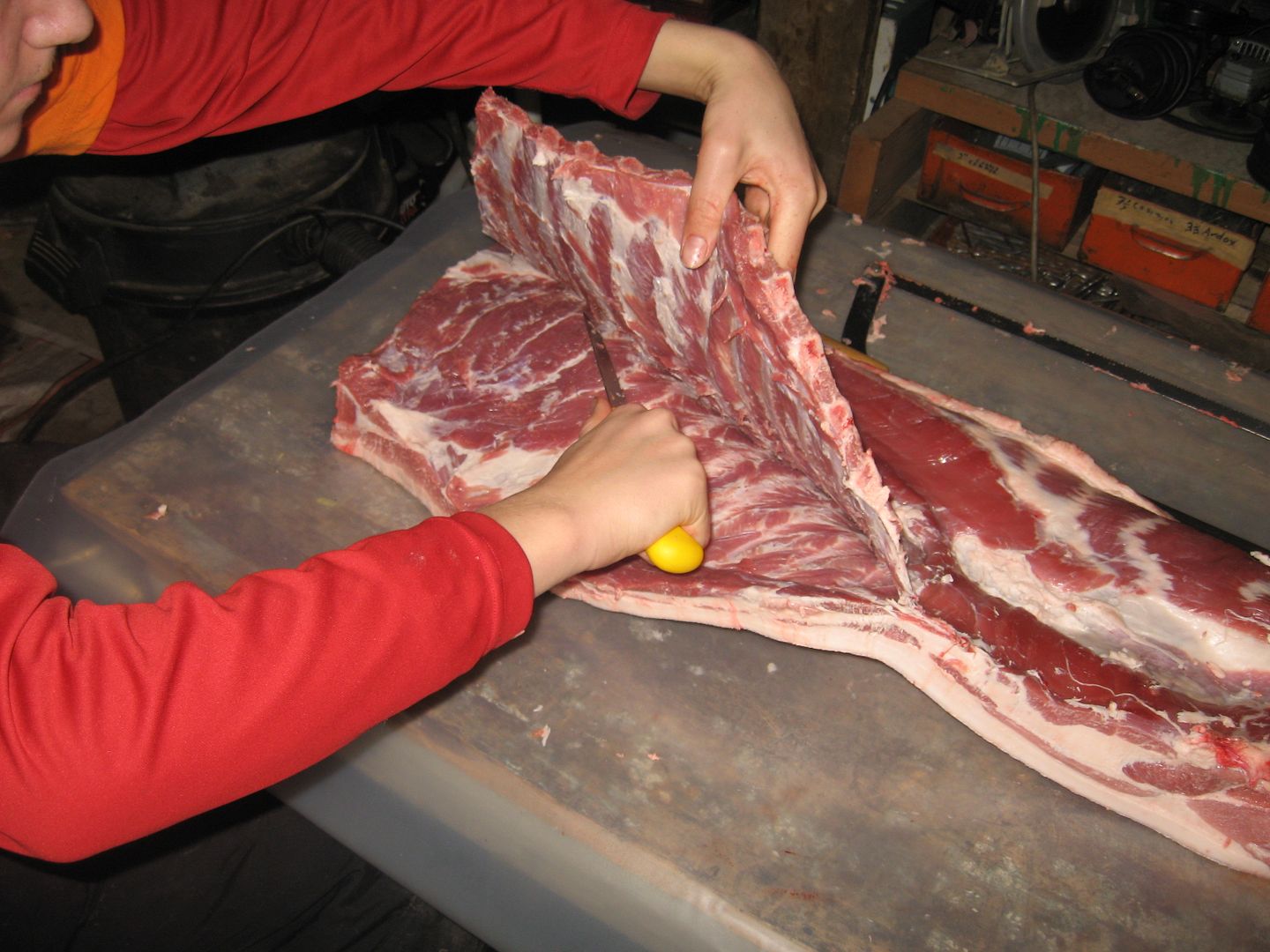 Leaving a wonderful chunk for making bacon.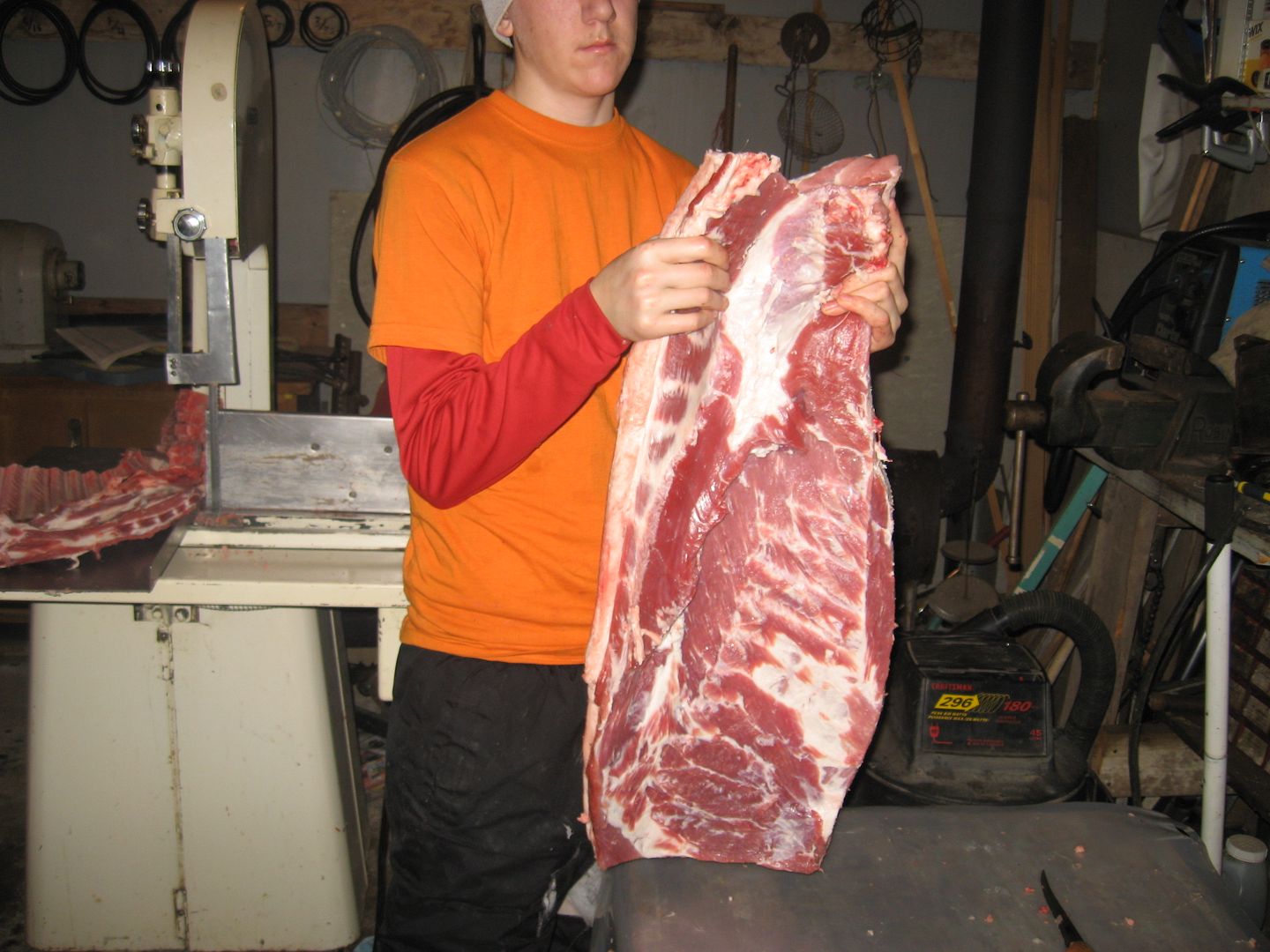 The boys brining a ham [Bobby did a great job of trimming hams to the point that he trimmed off our Artery's ]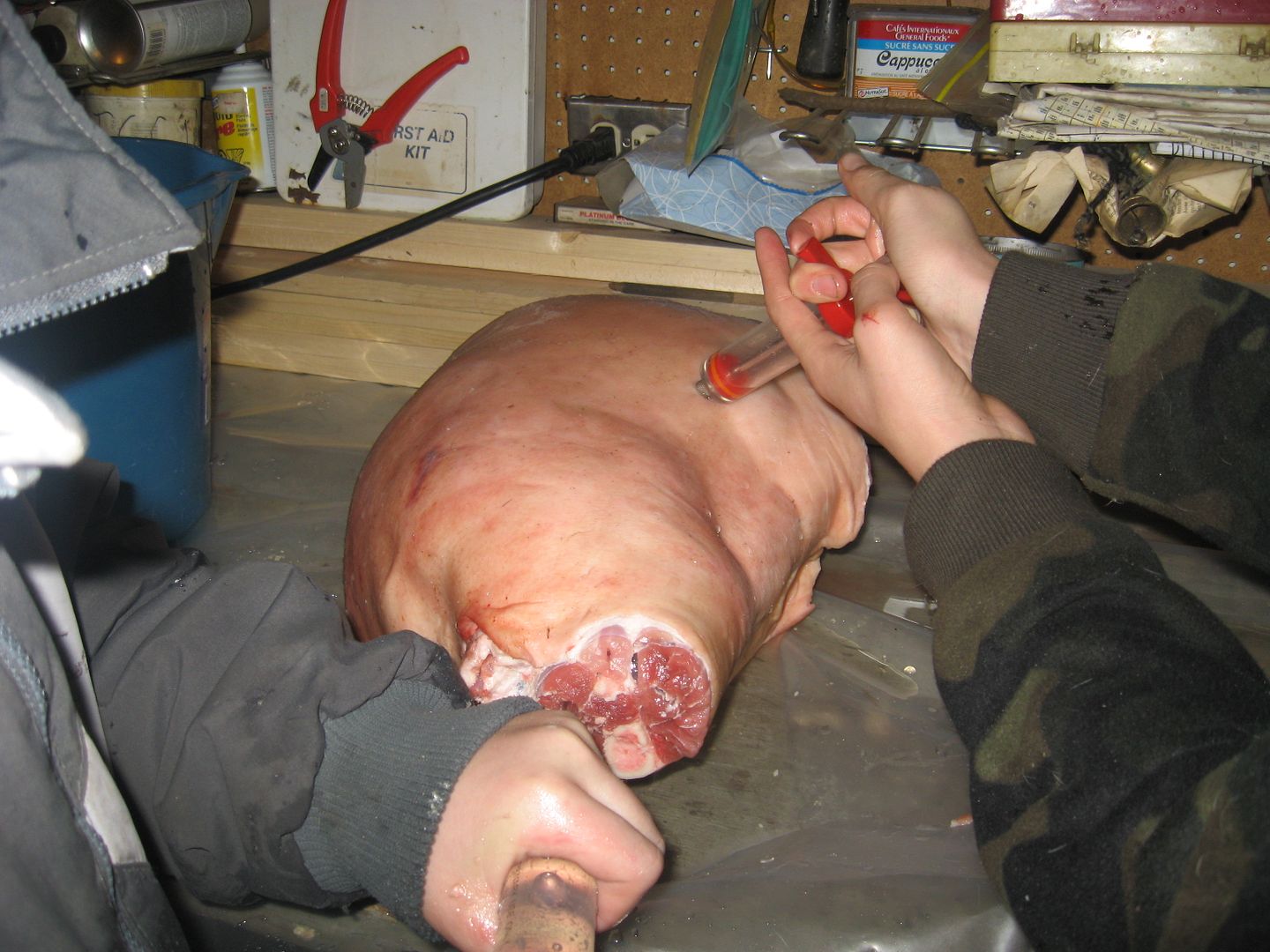 5 hours had us done the cutting and wrapping. 2 more had the hams and bacon in the brine. I guess the only good words of advice I have for anyone who wants to try cutting their own meat is, there is no bad cuts as it will all cook no matter if it was cut by you or a person who charges an arm + leg for the job.