I went to the deer lease Friday to deer hunt and Shannon said she wanted to go Saturday so I figured I would take some traps and set them out. I hunted that morning and did not see a thing. I got ready to set out my traps and quickly realized I did not bring my pan covers, bait, lure, or urine. I had two old pan covers, and some of my home made bait, so I decided to set out two traps. I set one where I had caught my first gray fox, and when I was setting it out, that little voice in my head said put a 1.5 instead of the 650. I did not listen, and set the 650. Saturday morning I found where a gray fox had worked the set form one end to the other, stepping all over the 650 trap pan, but was not heavy enough to set it off. I wanted to kick my butt for not listening to myself, live and learn I guess. The other set had no activity, but I had put a little bait in an old set just 50 feet away and they dug it out and ate it. Hopefully this will reduce their fear and I can catch them next time I get to set some steel.
This is how I left the set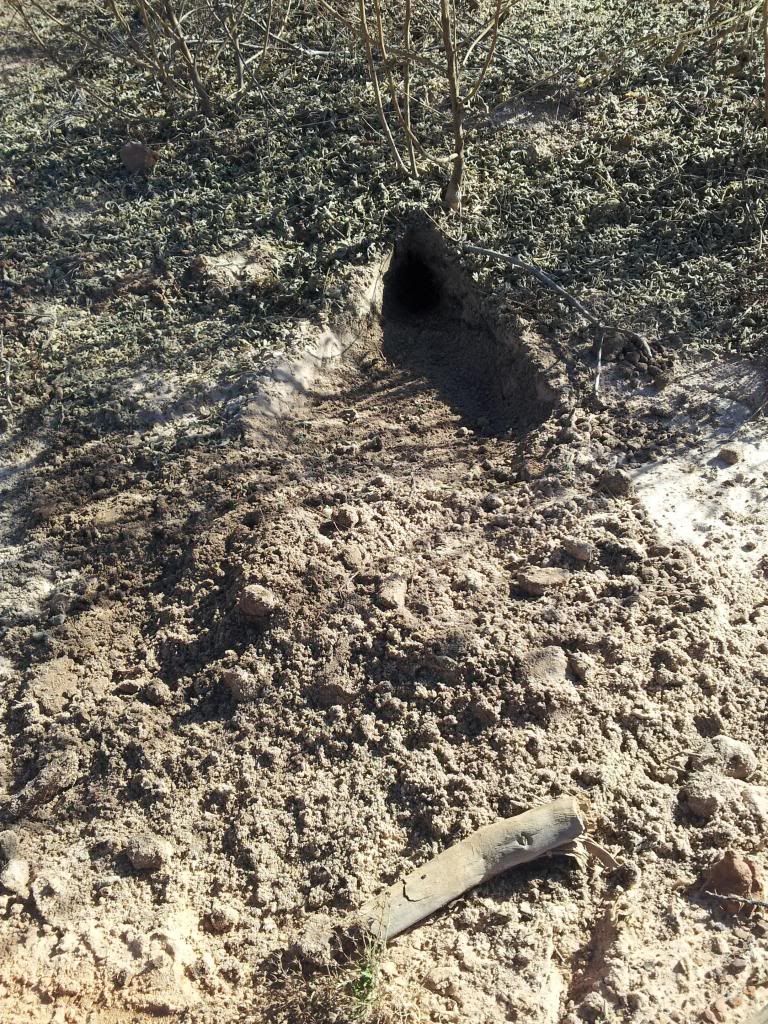 This is the way I found it.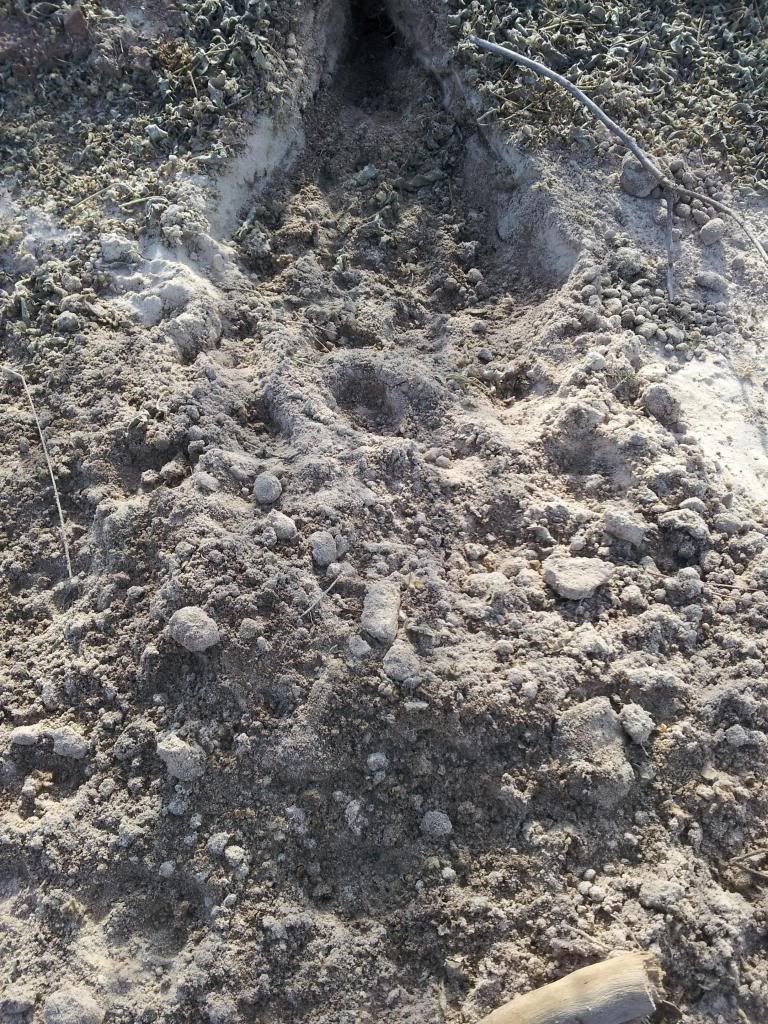 Just 10 feet from where we had made a set a few weeks ago we found this beauty. I measured my hand from the tip of my finger to the middle of my thumb and its 5.5". This turd is as big around as a fifty cent piece!!! I have a Lab puppy that weighs 50lbs and he can't make a turd this big…..that is one big dog that laid this one!! I want him on a stretcher board!!!!