This is a fun and quick recipe that can make for a light lunch or a nice quick entree.
4 breast halves from your favorite poultry
1 Chopped Onion
1 Large Stalk of Celery, Chopped
6 TBS butter
salt
pepper
1/2 tsp chili pepper
4 tbs flour
1/4 c white lambrusco or chardonnay (a little drier)
12 croutons
2 cans crabmeat (or about 2 cups fresh)
First thing you're going to do is take your poultry breasts and place them between two sheets of wax paper. Then, proceed with a meat mallet to flatten, starting from the inside and working your way out in a ring until the breast is only 1/4-1/2 inch thick and fairly uniform.
Then, melt 3TBS of butter in a skillet, and saute the onions and celery until soft.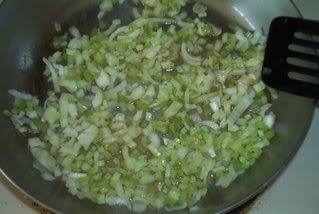 Put the crabmeat in a bowl and add croutons and white wine. Mix thoroughly. Then, add onions and celery in butter to the mix. Stir and let sit for 5 minutes uncovered.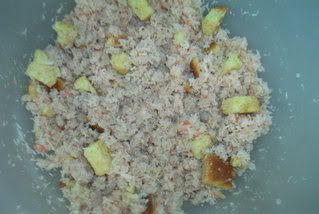 Lightly salt and pepper the flattened poultry breasts and lay on a clean surface. Divide the filling up amongst them and proceed to roll them up.
In another dish, combine flour and chili pepper.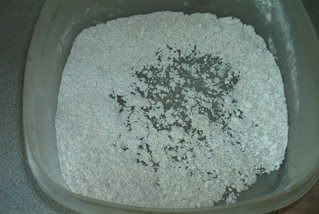 Carefully coat the rolled poultry breasts in this coating and place in a baking dish. Melt remaining butter and drizzle over them. Bake at 375 for 1 hour.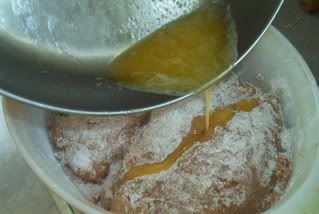 Voila!