1 Venison Tenderloin, cut into two equal length pieces, then butterflied
1 C bread crumbs
1 egg
salt
pepper
1/4 C oil
1: Hammer your venison with a meat mallet until it is 1/2 inch thick.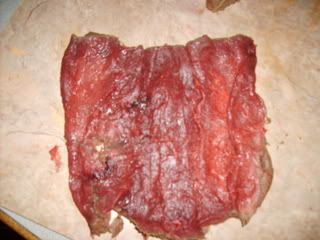 2: Beat egg, salt and pepper together. Coat steak in egg mixture.
3: Dredge the egg-coated steak through the bread crumbs.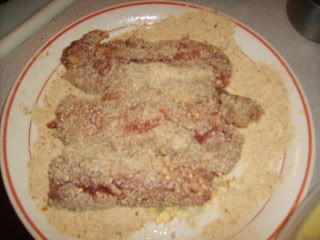 4: In a skillet, heat oil until hot, but not popping. Add steak slowly, letting it sizzle so that it doesn't stick.
5: After 2-3 minutes, turn steak over and cook for another 2-3 minutes. Voila!