Here is an example of my fox sets. The bait is Fox Gland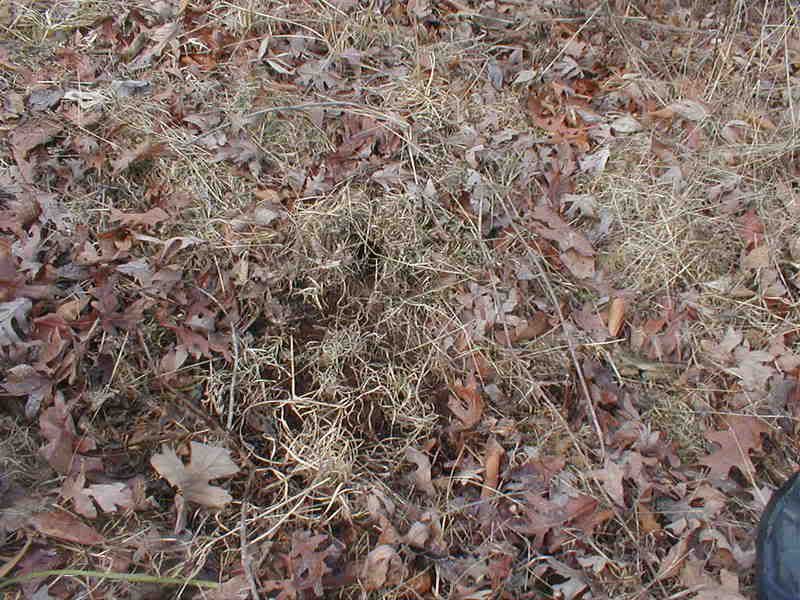 Here is my bobcat set, forgot to take picture of just trap but it is infront of the log about 3 inches to be exact. Baited with beaver castor.
Here is one of my coyote sets but ofcourse I forgot to take a picture before trap was set but you can see the peatmoss under some of the grass and I got a trap in there and a dirt hole in all the grassy area. I put it here because it is a thick fence line with a road and there is alot of mice and rabbit activity here.