Here you go NonPC, I finally put some pictures together from my last 2 weeks of trapping down at Camp Winky. I am not quite finished for the season and will be setting traps again starting Monday about 15 miles from my house. May have more pictures to share after that. I actually had 4 #3 long springs run over during the 2 weeks of trapping. I was able to repair all of them. Two I think were run over on purpose. Wasn't too happy about that. I think putting up hides down at the camp is a bit more risky than doing them at home where I can control conditions better. Thus far I have never lost a hide due to spoilage or flies while down at the camp. I feel Borax is the key to this record. I am not sure if I have already posted any of these pictures on another post or not. The boar hog was caught in a coyote snare and I think he and I both were quite surprised! I was carrying a .38 revolver and put him down with a neck shot. Camping alone for 2 weeks at a time isn't for everyone and although I stay there by myself I am in contact with others via my cell phone and when I go in to the little town nearby for camp food and gasoline. I was there for 1 week in Nov, 2 weeks in Dec and 2 weeks in Jan. Try it, you may like it.



Otter hide put up after a friend gave me the otter.
Last of my coon hides on boards.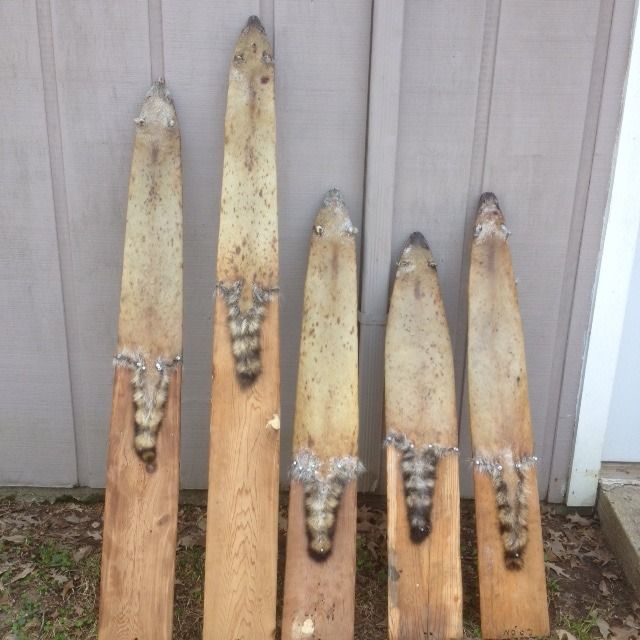 Bobcat hides I repaired and put up after deer hunters gave them to me.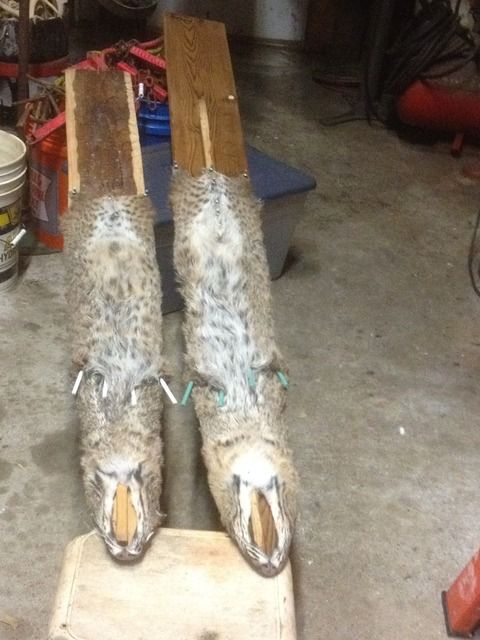 Trying to stay warm in Camp Winky.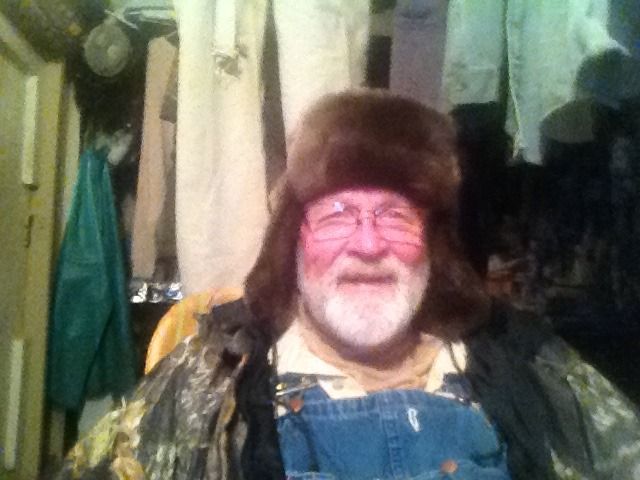 Grey Fox.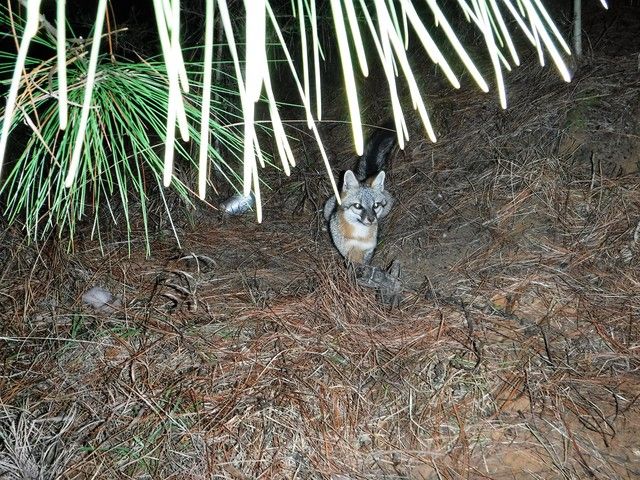 Stripping the ears of the grey fox with help of screwdriver.
Cat removal.
Hides at camp.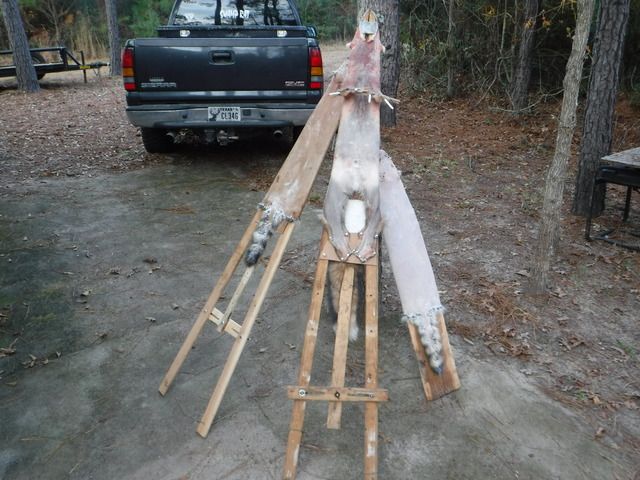 Was thinking of Wolf when I took this armadillo picture.
Run over trap.
Trap needing repairing.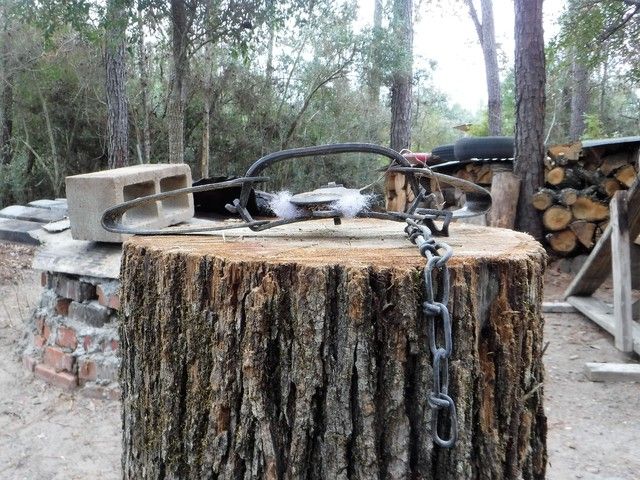 Lonely full moon night.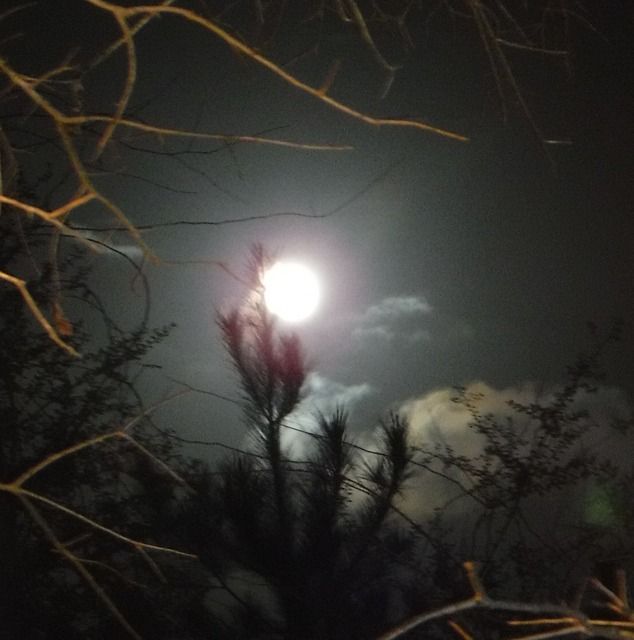 Reverse skinned deer hide rug.
140# Snared Boar