Well I was able to get a couple traps and snares out on Thanksgiving morning. I'm glad i did.
Here is a nice coyote that wanted to walk where I just happen to have a snare...........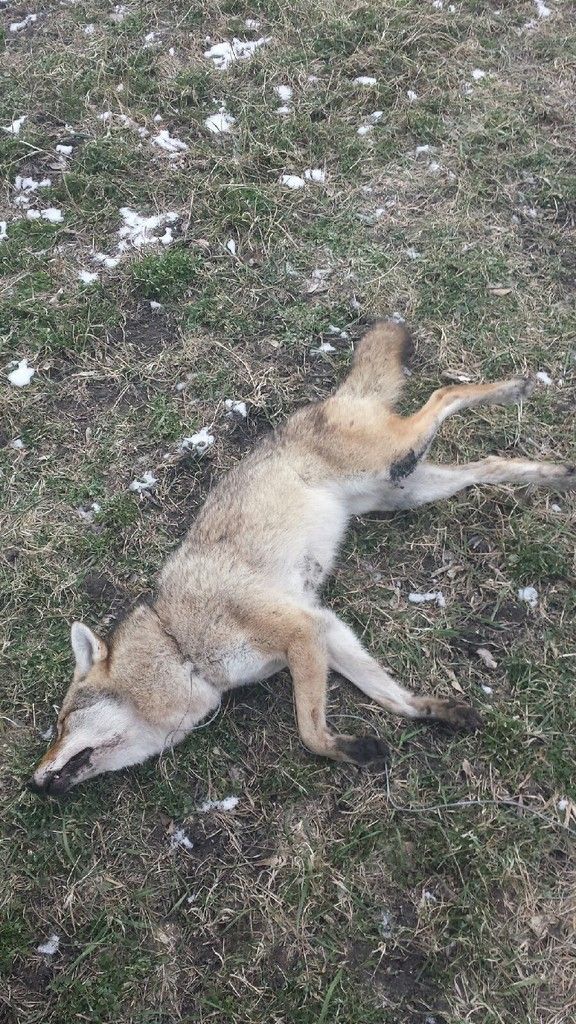 Here is a HUGE FAT raccoon. I'm not trapping any this year because of the market but just maybe this prime fatty will be able to sell.
I found a dead deer carcass in the woods so I hung a few snares around it and look who came to visit........Mr. Big Red.
I kind of like this snare stuff. I'm gonna have to hang more of them.