PC, I have been so crazy busy, I don't even think about my camera. I know most of us are also just as busy, but I have had to drop any secondary activities to focus on family, home, work, and trapping. I have no dirt put up this year, so I have been scrounging all over for dry dirt. I will not pay money for dirt!! Even waxed!! Week before last, my truck's tranny pooped on me. I was able to limp 5 more miles to a junk yard and get a ride home from a buddy. I have been looking for the last 3 months, but not seriously, just getting a feel for the market. Then when I was ready to buy, strangely enough, there was a run on the style of truck I wanted and the availability disappeared. I got lucky and found this on the side of the road. If the owner had put it on craigslist, I would never have had a chance to get it.
The truck that died was an S10, rusted out box, almost everything inside the cab was broken; e brake handle, hood release handle, glove box handle, rearview mirror, cab light didnt work, door didnt close...both tranny seals leaked, oil leak, mismatched tires, on and on. It was ready for a proper burial. I got my money and then some out of that truck.
Of course the weather went from a beautiful October straight into January. Everybody has been enjoying that. As for the trapping this year, it has been good to me. There are many more animals around. Last year was dismal! There was very little sign. I feel much more organized, though I still am coming up short on some fundamental stuff. I am not quite as befuddled, I feel like I am more able to interpret what is happening at sets, what the likely scenarios are. I have really improved how I choose locations this year and found a fast, easy to make set that connects. I have a few videos, but have no idea how to link them up! Here's some shots from the shed.
Some fox and yotes, couple cats from last year that are already tagged, just waiting to be tanned. Plus a mink, badger, and a blue coon.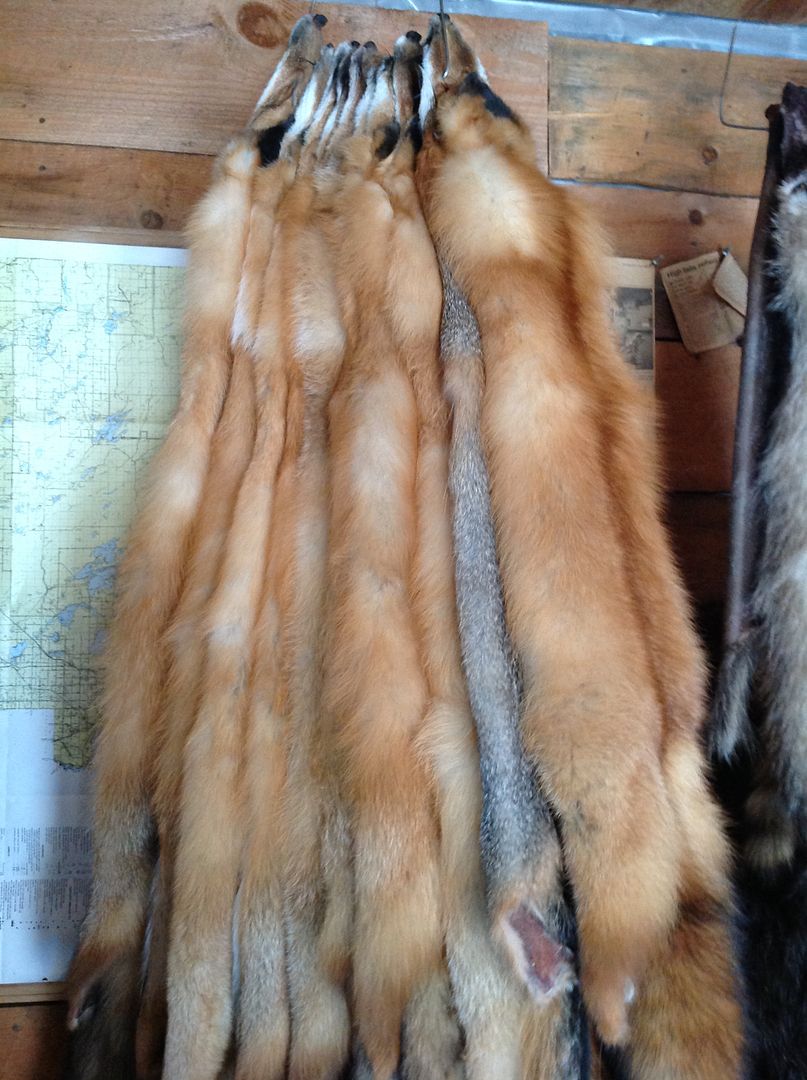 A grey I caught last week and some rats from the freezer, mostly caught by my neighbor. He loves water trapping but doesn't have the facilites to do put up, so I do it.