OK, so I am having problems with every piece of electronic and computer equipment I own.
I have been out to an area twice trying to get some video for this post. Both times the cameras
have had problems, and then trying to download to photobucket has proven to be
problematic. Here is the setup- A valley with a mesquite thicket about 700 yards long by
about 50-75 yards wide. Mountains all around this valley and a dry lake bed to the east
of the mesquite thicket. Lots of rabbit, rodents and quail. Also this area is the only
area where I have seen Chukkars in Southern Nevada. I am going to try to add some visuals
to this post, but with my luck lately, it might not happen. Here is Google Earth of the thicket: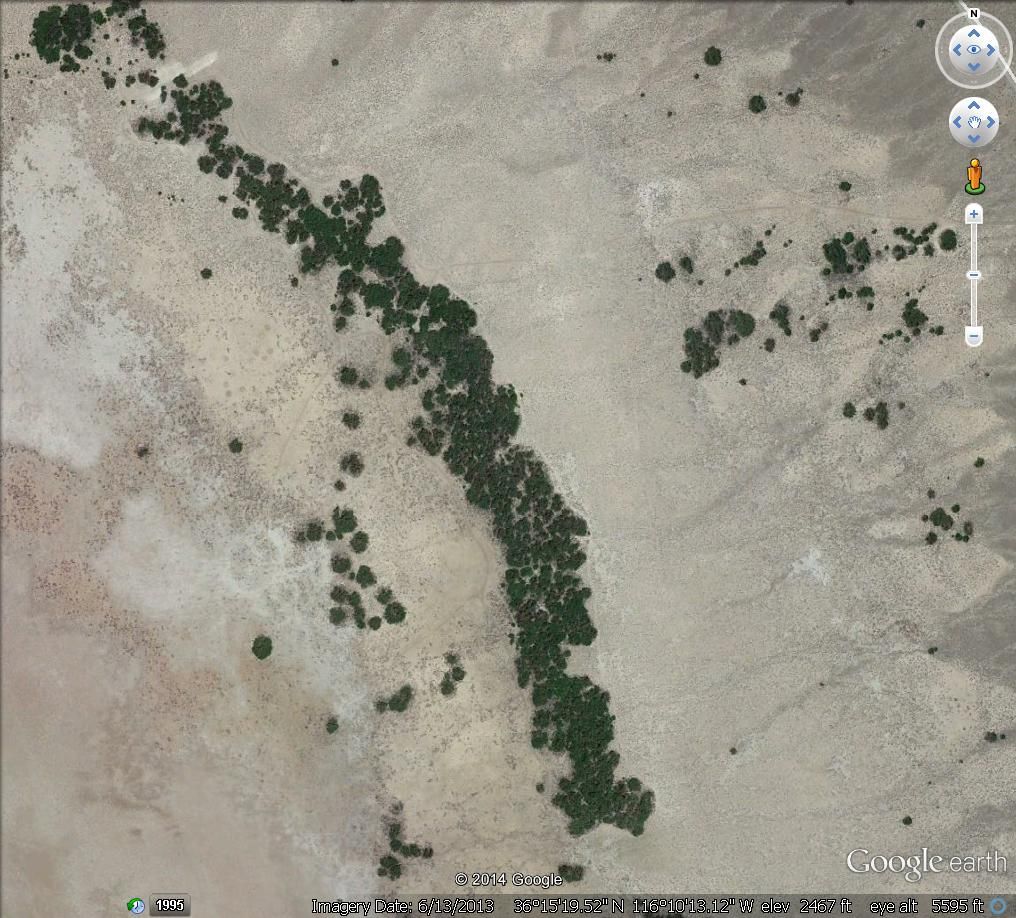 Here is a video from the trail cam as I set it up:
Now here is the, how do I say it, revealing, but not the best video of what I'm looking for:
The problems I have with trail cams is the wind, so I set the sensitivity really low and miss a lot of
what happens. The good thing is that in this small area, I know there is at least one cat.
The amazing thing is that this cat is hanging out in this small area with no water, but plenty of prey.
The other problem is that this area has a lot of traffic, Geocachers, partiers, people target
shooting, and just generally hanging out. When I set here it wil be an in and out set. I will
set on the first day and check/pull the second. If I did not connect, I will repeat at another time.
When setting for coyotes here years ago, I lost traps and do not want a repeat performance