Have a few hours till my next game, so heres some pics.
First time getting one of these buggers in a conibear. Its a welcome thing to me, I'd rather have him dead, than jumping around a cage, those are no fun
Then of course I needed one of these to clog up my squirrel set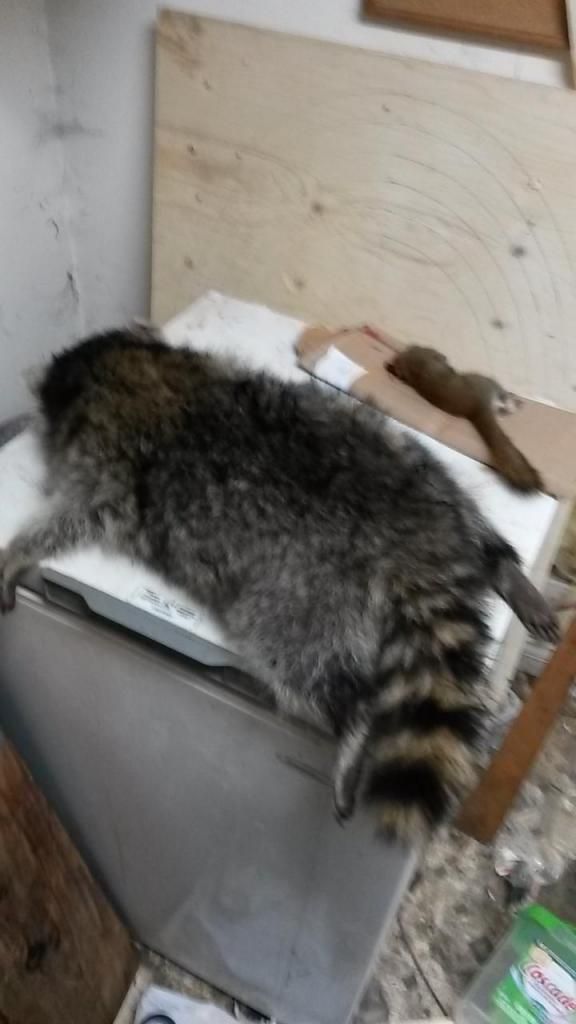 I managed to get this little dink, he came into my bait station, and I had a cubby quite close by, and he went in after the muskrat, even though there was beaver coyote and muskrat at the station. I'll take it!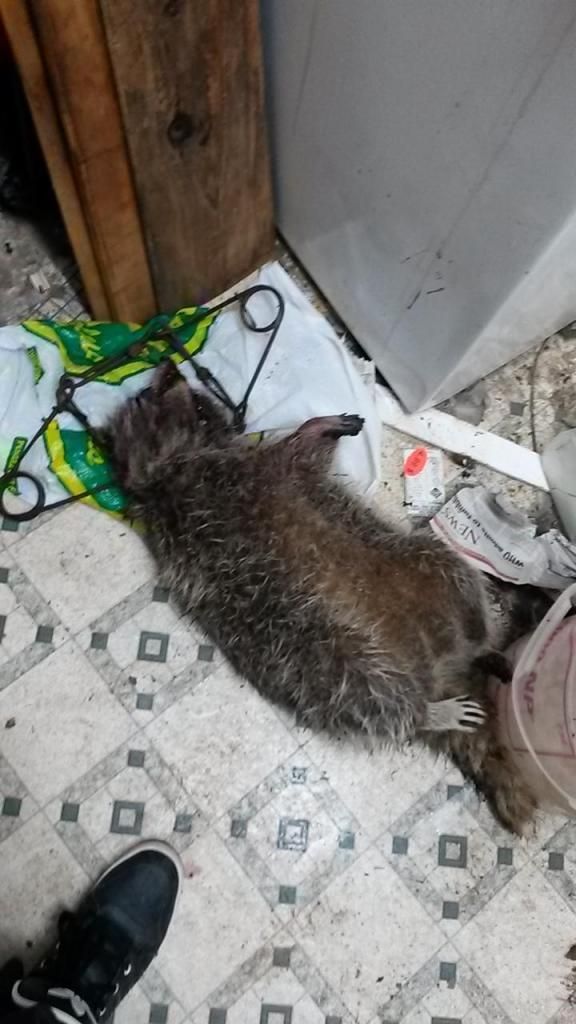 Same day I caught the first coon, I picked up this one, making it my first double on coons! Although it was a pretty crappy coon to be honest. Some how, he survived the conibear (Not sure how, looks like a solid catch on the neck to me) Then snapped the chain off the trap, and ran with the trap. Luckily it was recovered not too far away.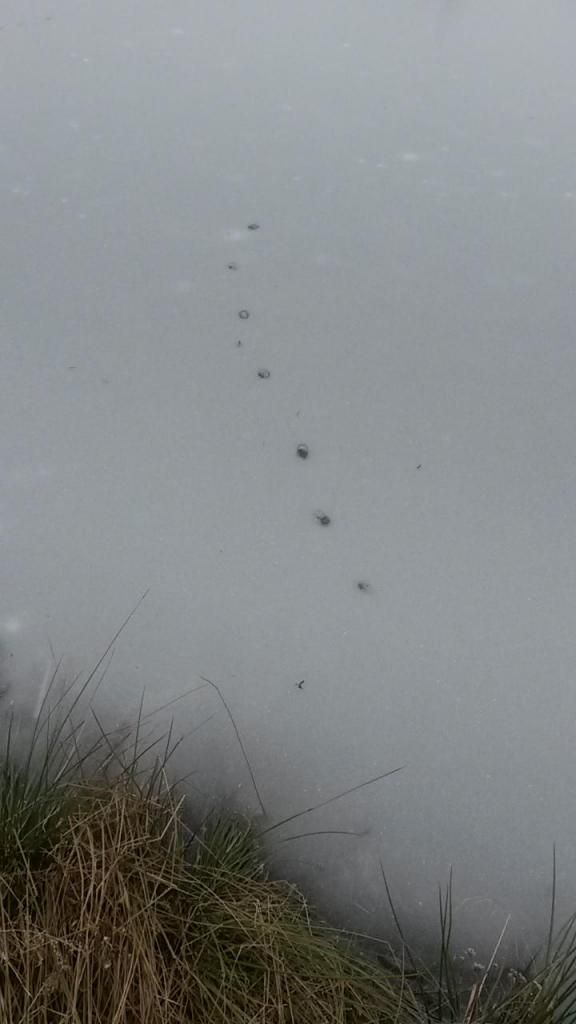 This picture may be kind of hard to tell what I'm talking about, but this is in a pond, is this a muskrats bubble trail or something else?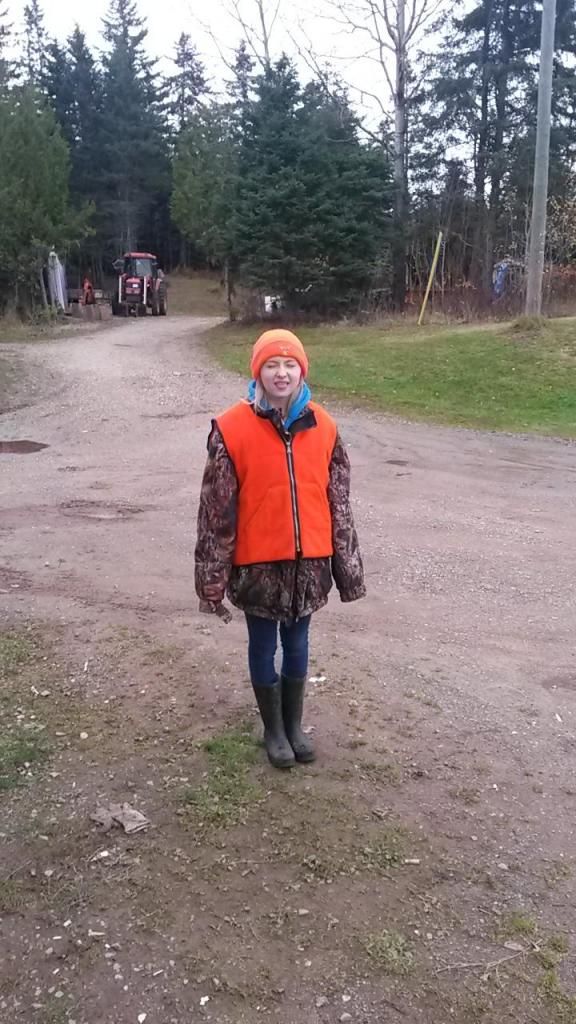 Lastly thought I'd share another pic of my occasional trapping partner. Still got over two months left to do some trapping, hoping to pick up a coyote and a few weasel
_________________
13/14 hunt/trap season
Geese-13
Grouse-1
Squirrel-6
Coon-4
Muskrat-8 (1 eaten)
Mink-1 (ranched)
Check out my youtube channel? I'm retroslickbass. I have some videos of me playin piano and bass in church!!
http://www.youtube.com/user/retroslickb ... rid&view=0
For what will it profit a man if he gains the whole world, and loses his own soul. Mark 8:36