12/29/12 Day two
We got up early this morning to check our traps because we were both kind of excited about our chances. We checked the first six sets, and had nothing; our spirits were beginning to drop, but we still had optimism. As we rounded the corner to the set where we caught our two bob cats last year we could see something dancing in the dark. We both started naming off names of what we thought it was; bobcat, no, coyote, no, by then we were close enough to see it was a fox, Shannon had caught her first ever fox; a male gray fox. We used the catch pole to remove him from the set, and Shannon dispatched him. She was so excited, and I was so proud of her.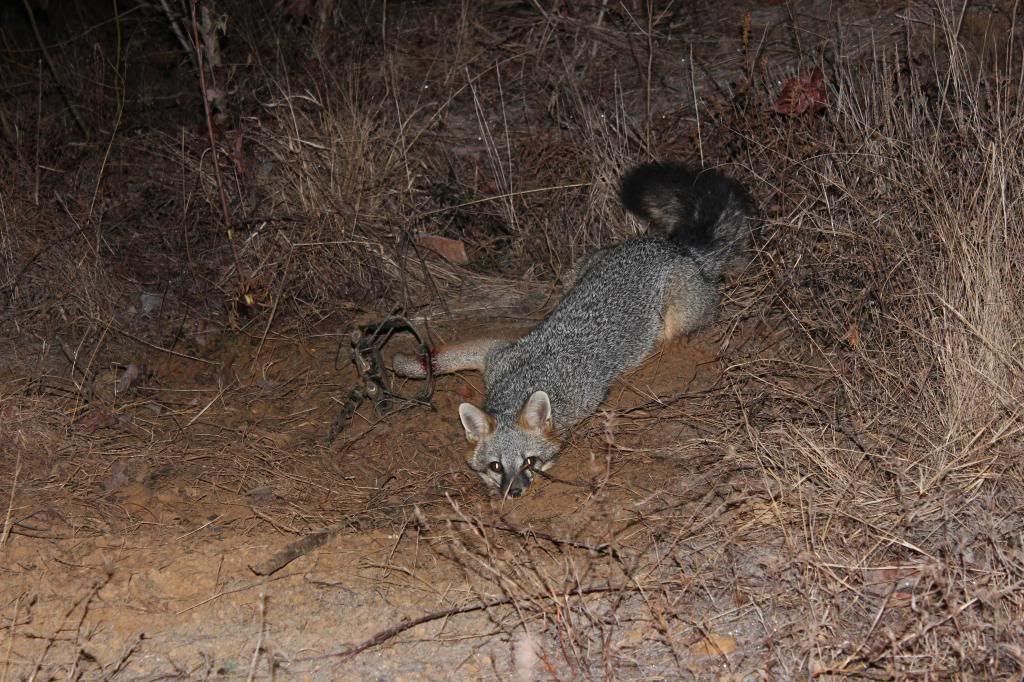 Here she is trying to get him on the catch pole.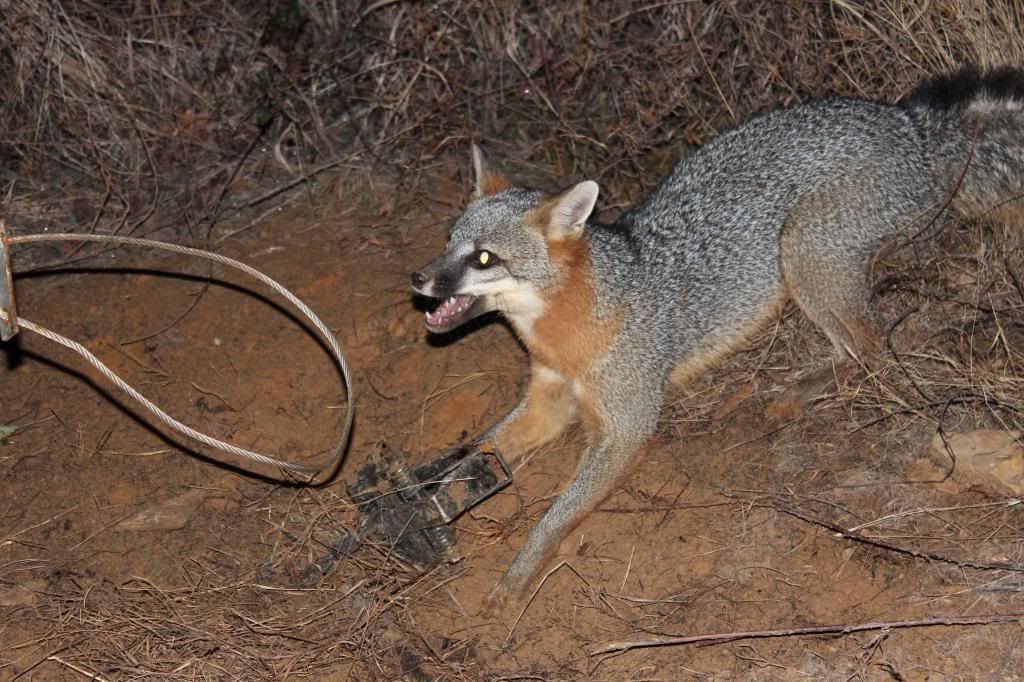 The next set was empty, and then I caught the prize of the day; a small grinner, hahaha, which we turned loose.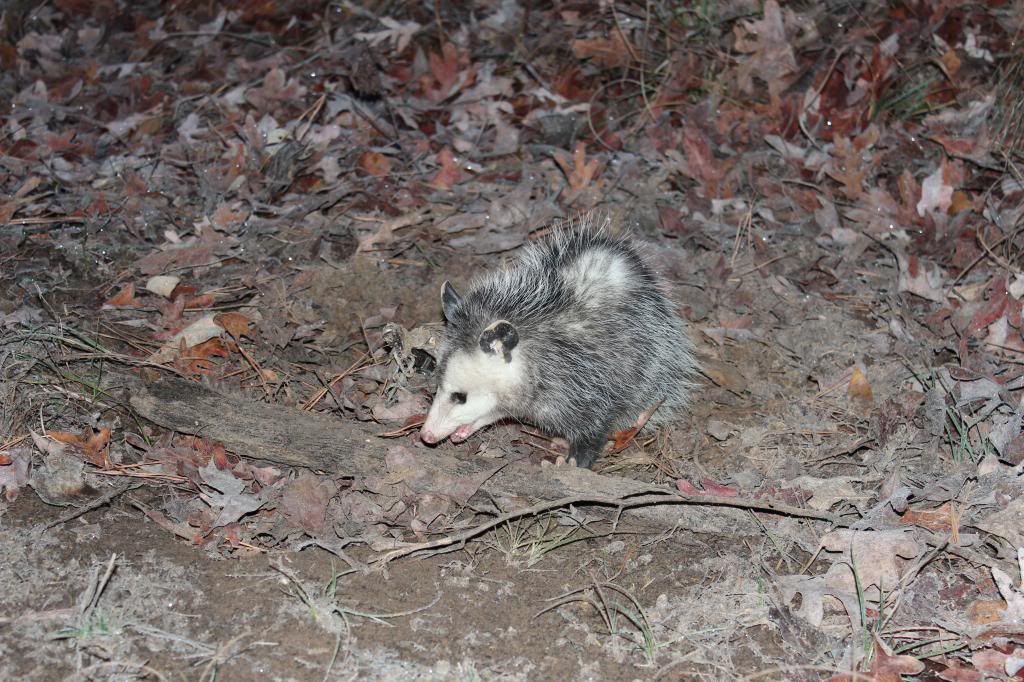 We went back to camp and she cooked some homemade deer sausage and eggs for breakfast burritos topped with jalapeno cheese and homemade hot sauce. I got the percolator going and made preparations to skin the fox. I think it's kind of odd, the first night I set traps this year I caught my first gray, and the first night Shannon set traps this year she caught her first gray. Pretty cool.
Shannon starting on skinning the fox.
Almost done.
Finished, and a job well done.
This afternoon we finished setting out our traps and some more snares, and remade the sets that had been disturbed. While on our rounds we passed by one of our snares and noticed movement, we stopped and discovered we had caught our first ever coyote in a snare; a small female. She was still alive and not tangled up in the undergrowth. I did not have anything with me to dispatch her except the hammer used to drive trap stakes. I did not want to have to drive all the way back to camp to get a gun, so decided to go for it with the hammer. I walked in and looked the situation over. She was backed up as far as the snare would let her go meaning she had an 8' diameter circle with very few obstacles between me and her, I was going to have to walk in well within her reach. I thought, if she attacks will she go for the family jewels, the throat, or just whatever she can bite? If she did attack, I did not have many options. Going latterly was not going to work well because of the undergrowth. Lunging toward her did not sound to smart, and like most 46 year old out of shape humans, I can't run backwards very well, or very fast. I raised the hammer, and walked in, she lunged, I swung, (probably closed my eyes first), I felt the hammer connect, I stunned her pretty good, so I quickly dropped one knee on her rib cage with all my weight to stop her heart and lungs. I held her head down with one hand, and in a matter minutes it was over, my first snared coyote.
After that we dove hunted for a while to give Ranger some practice, and exercise. He is doing much better on his finding of the downed birds. We only managed to kill 5, but we had a good time. Back to camp for dinner, skin the coyote, and some relaxation.