Well, it's March and spring is right around the corner despite the 19 degree temperatures we have out there today.
Over the past couple of months I decided to modify my fishing kayak and get it all ready for fishing this coming year.
First off, I had this worthless space in front of the kayak they called a "dry box". It's only 7 inches round and 2 inches deep. Not much in the way of storage until I got done with it.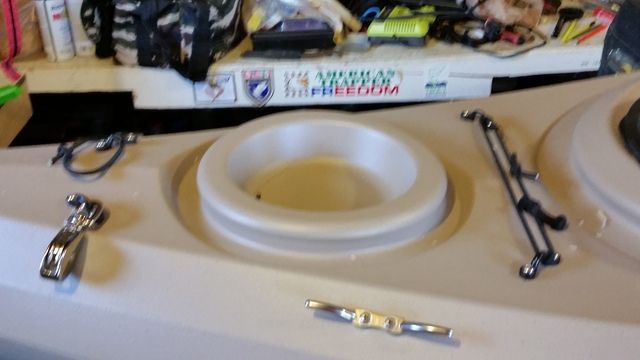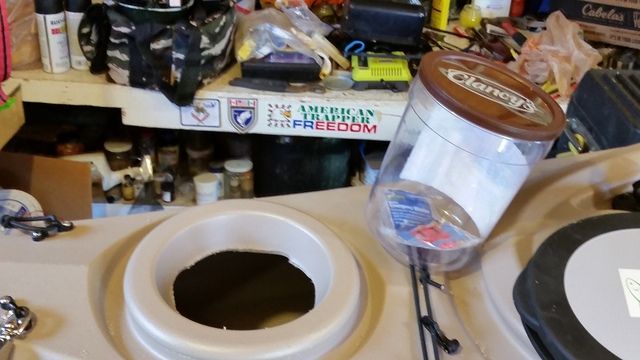 The pretzel container fit perfectly! I can store more stuff to keep dry and the original lid still fits on top.
I picked up a heck of a deal on a Garmin Striker 4 fishfinder / GPS that can be used for ice fishing and mobile use.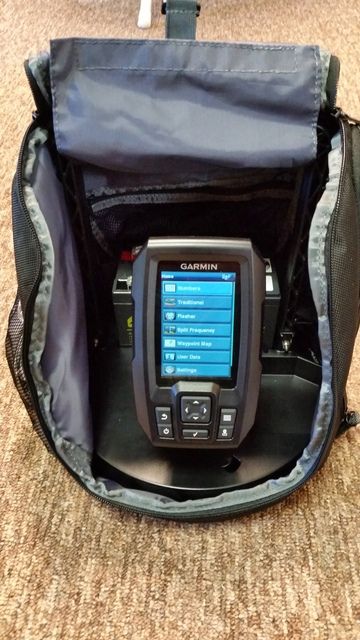 I bought a RAM Mount and fixed it up in the kayak as well.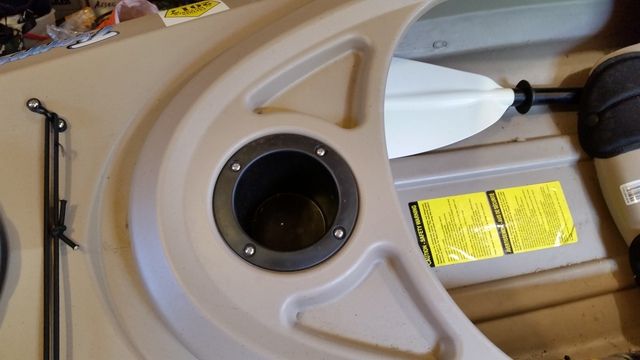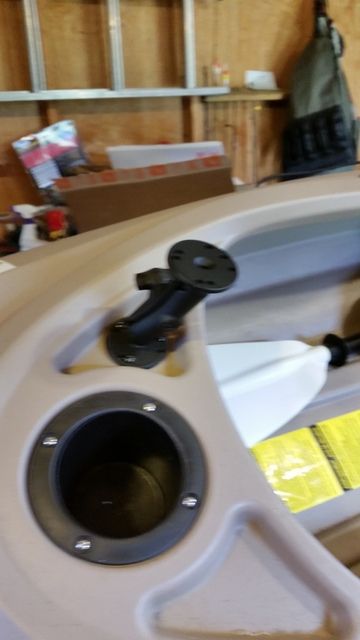 Here is what it looks like mounted on the yak.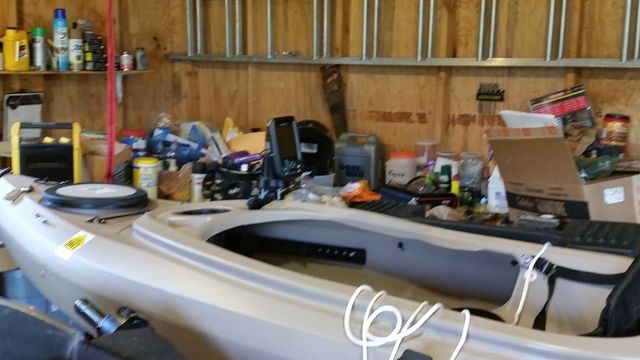 I got a new battery also. I got this Nocqua lithium 12 volt 10 Amp battery that only weighs 1.75 pounds.
I also named my kayak as well.