The one that was dead left some problems behind

. I come home from spraying today and as I walk to the house the wife meets me at the door with my old .22 with peep sights.[scary to say the least]

Says she was going to go shoot a couple baby skunks but hands me the gun instead. So I sneak down to where the little ones had come out where she cut the grass and with two shot's got.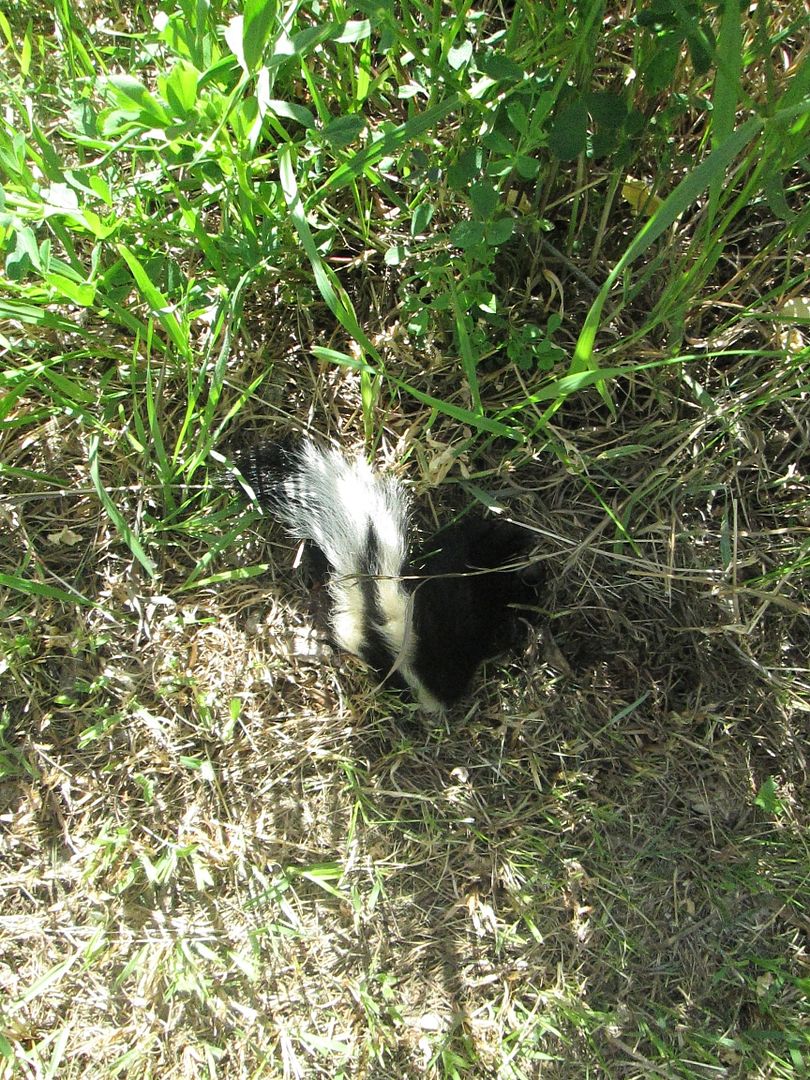 Almost made me proud of myself but not quite.
Hope that's the end of them.