I was setting at the computer at 2pm when I spied an ad for a '95 Ford F150, 300 6, 5 speed manual, 4x4 for $1,500 and the following ad was a '95 same thing except 2 wheel drive for $1,000,

so I called the fellow 2.5 hours North of me. We chatted for a spell about the trucks when he told me he also had a '86 4x4, 300 6, 4 speed manual.


That raised my attention level to a 10 as I love them trucks.

So I asked what he'd take for all three if I was there in three hours. He said, "2,700" and i said I would bring $2,500 in cash and he wouldn't have to deal with anyone else, He agreed much to my surprise



. I took the wife and boys up there and was pleasantly surprised at how much better in shape than I thought they would be.


He kinda/sorta wanted to renege on the deal a mite

but 25 $100 bills got the deal done. We dropped the '86 off at my oldest boys place which was only 14 miles away as my 14 year old can't legally drive on the roads but he made it there fine. Then off to Vermillion and I was driving the 2 wheel, Bobby's 4x4 needed gas so we pulled into the UFA cardlock and a farmer there came over saying how he was looking for a long box truck with no extended cab for his farm work.[Same reason I wanted the 4x4]. I told him for $1,600 and $100 for the gas I had put in he could have the blue 2 wheel drive. I drove him to 4 ATM's while he gathered cash and now have the two trucks I really wanted for $830 as I'd only put 30 litres in it.
95 4x4 with the 86 in the background.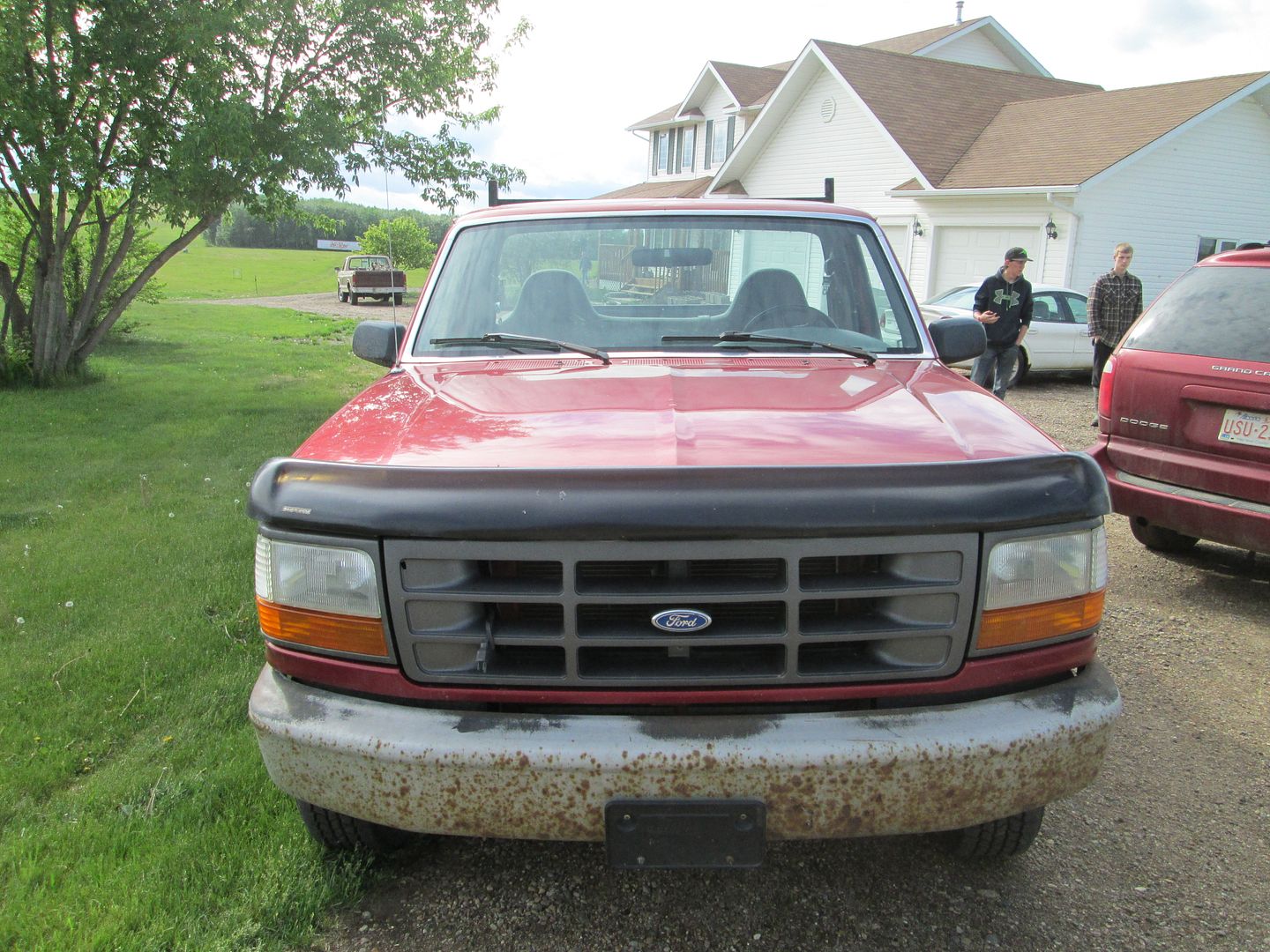 This one sold.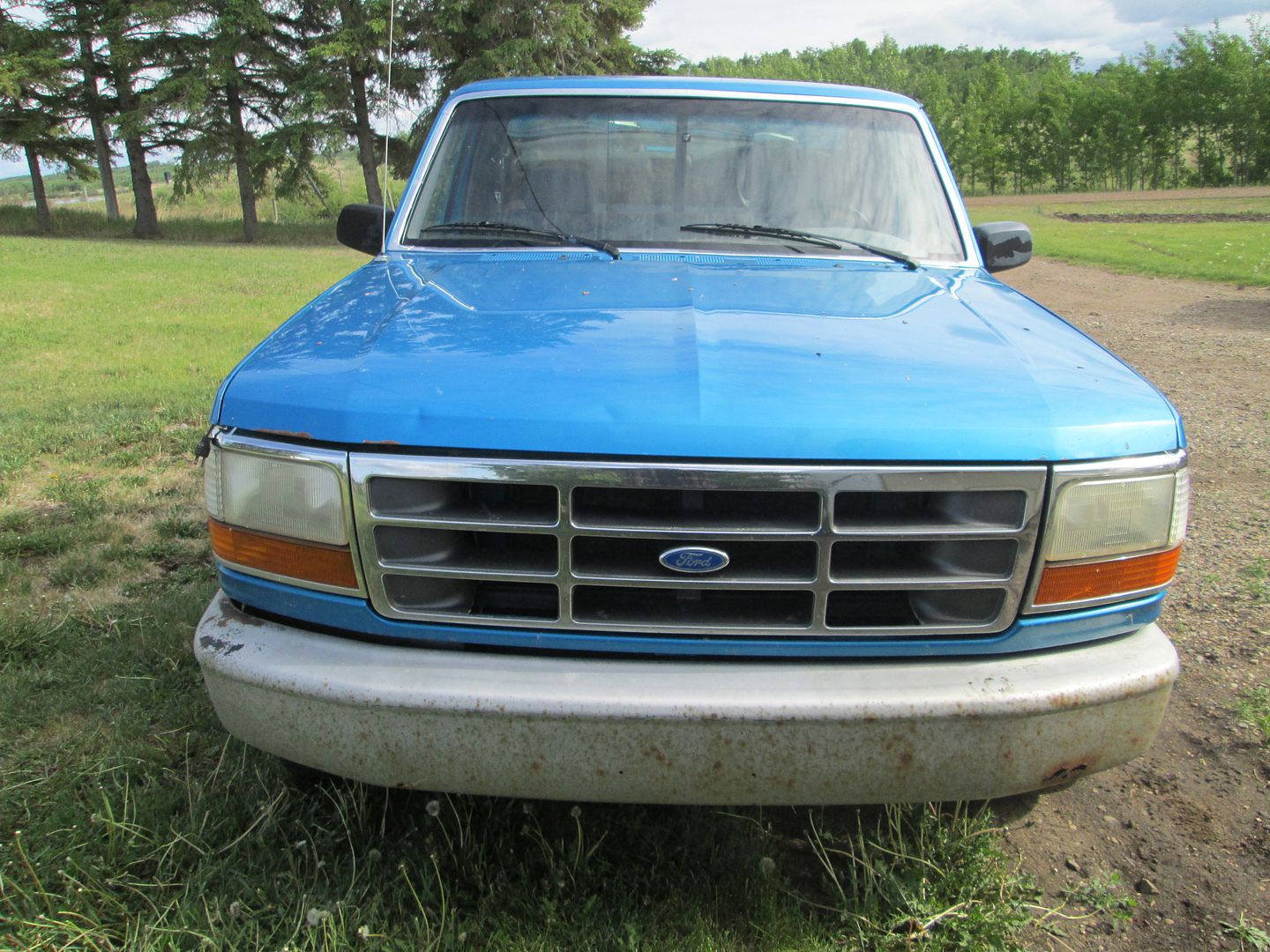 Bobby say's the red one drives like a dream and everything works. The 86 purrs with it's carburetor but will require a $35 rear window. Man I like a good day.