Looking for elk sign and a coyote to shoot at. Left the yard at 7.15am and at 7.16am I saw this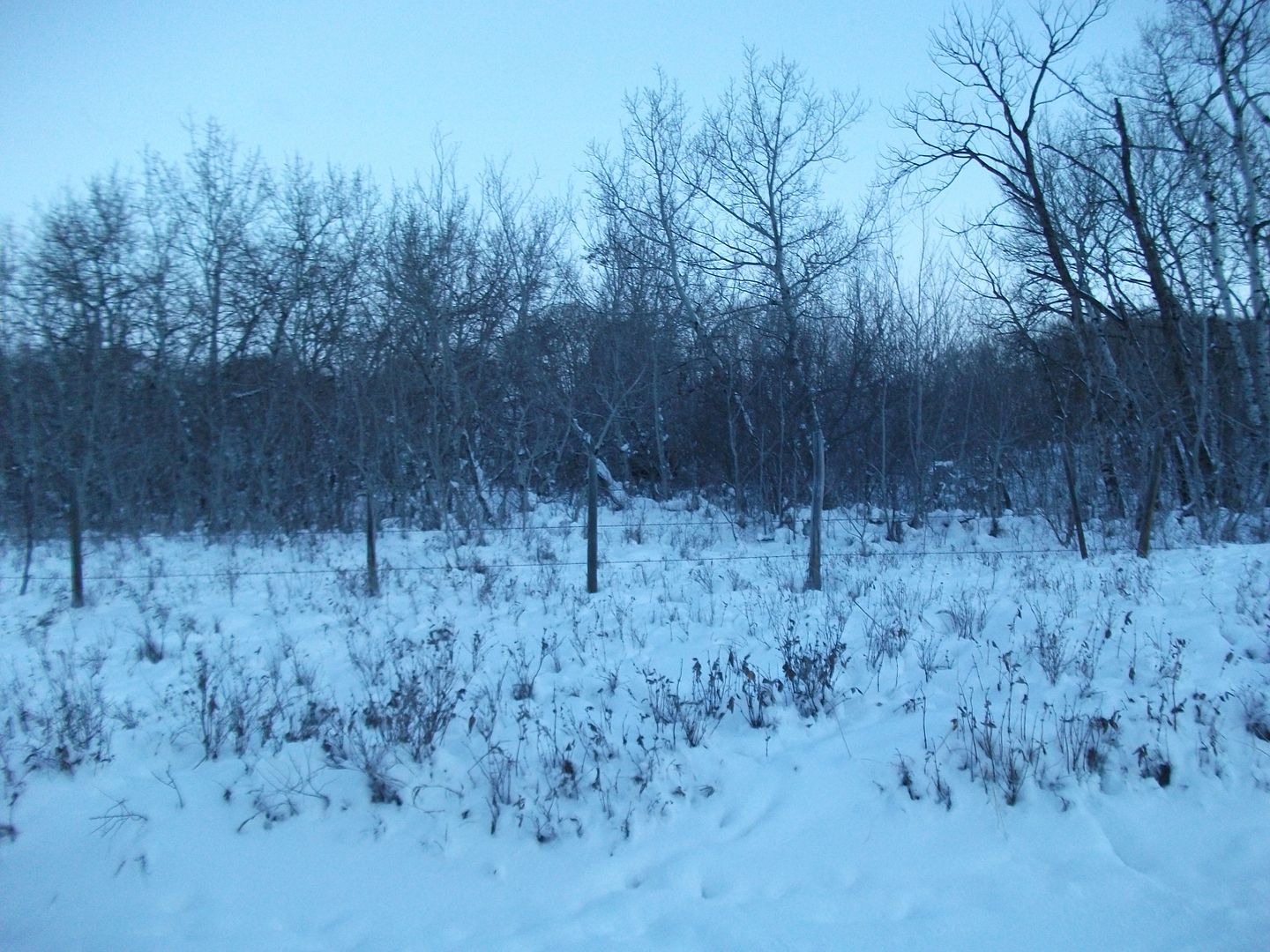 A cow and calf moose less than 1/2 mile from the house. Then about the 7.25 mark another pair.
Then just before arriving in a small burg for gas at about 8:20 I came across two more and I'll be danged if I can't say I saw my second cow moose with one small antler.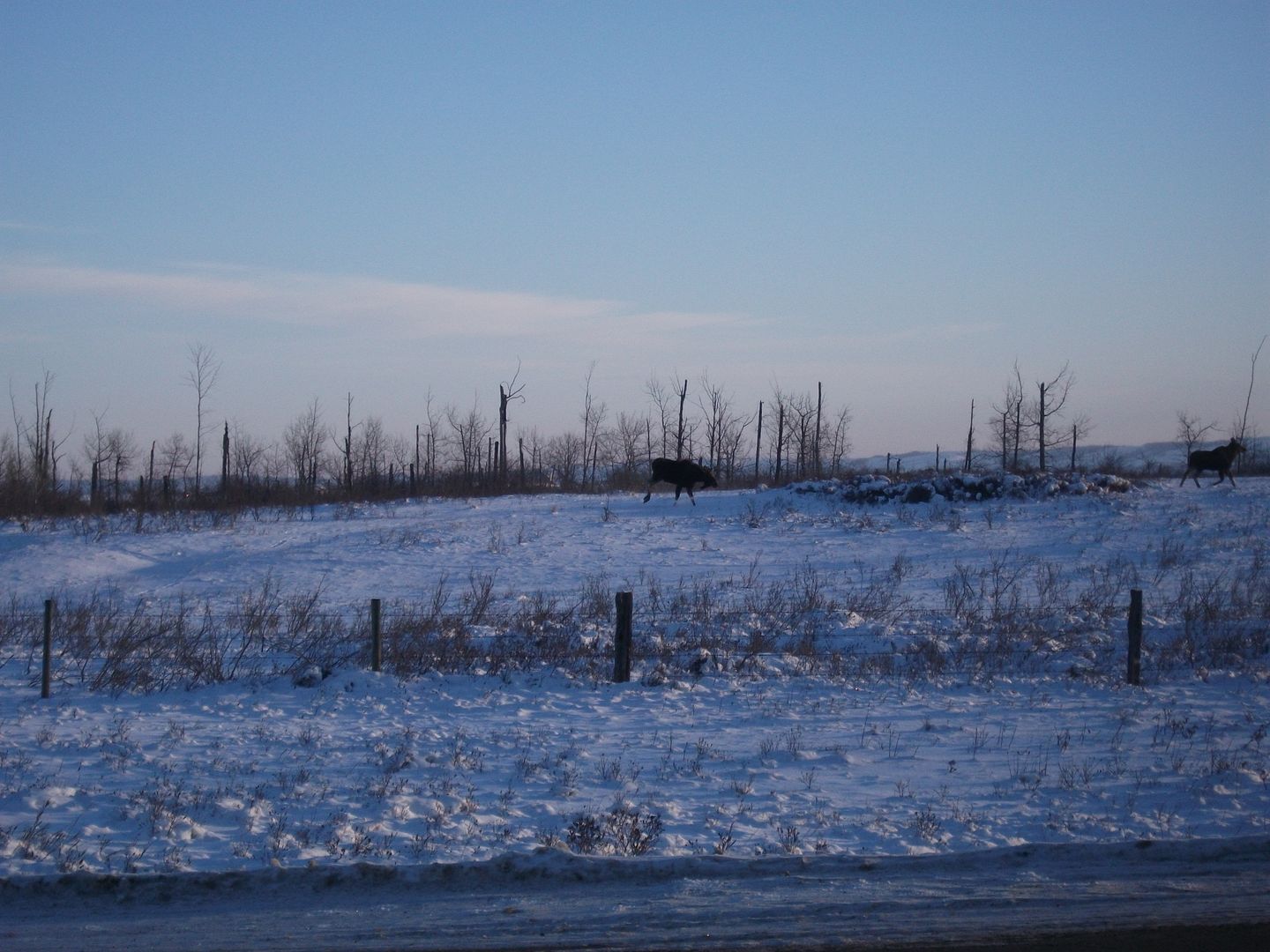 Ten I figured I'd try calling a coyote out in this bale grazing field.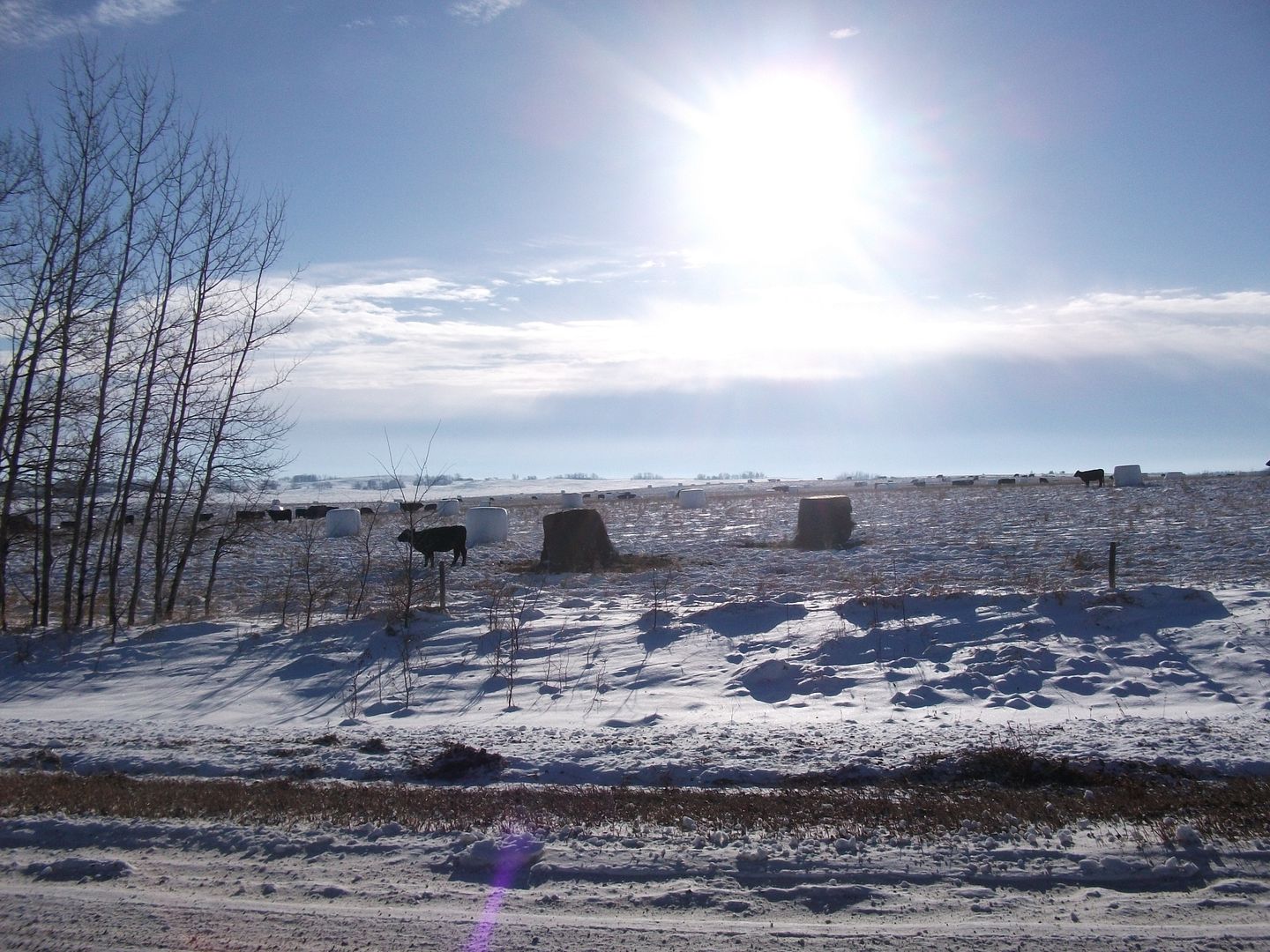 Saw three of these ugly birds during the day.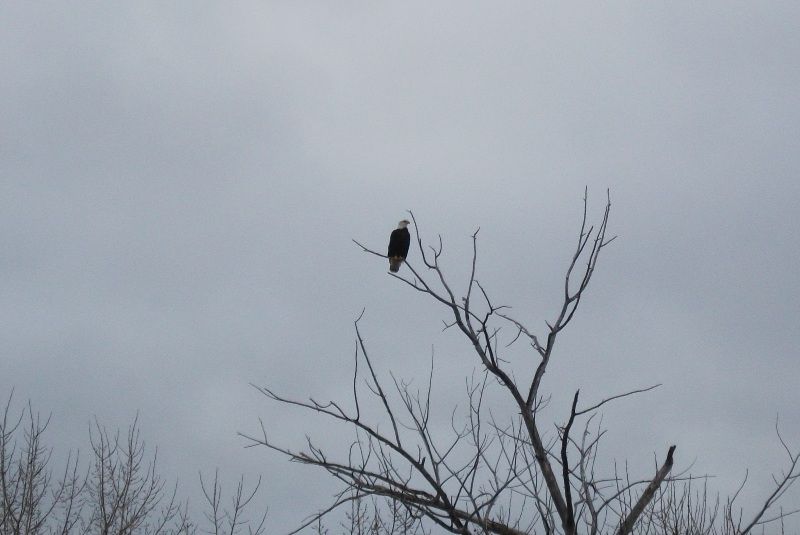 Then the battery's died/froze in the camera so I'll just tell you what I saw. Another 5 moose, 60+ Mule deer, several WT's including a cranker that I estimated over 190[he was pretty], 3 flocks of sharpy's, 2 coveys of huns, one lone ruffy, 6 elk, 3 weasels, 100+ Ravens, 1 other vehicle
and not one live coyote

.
I got home only to find that the reason for not seeing any coyotes was that they appear to have all given up.
Was home for 10 minutes when I heard a bang and Bobby had shot a coyote out the window again.