I've always said I live remote and this link will give you an idea.
http://www.provostnews.ca/thenews/arch/ ... ril_7.html
I just live where I do and it's a good enough spot. We even take care of our enemy's so we have someone to dislike.
My box number is 14 and it's been in my family since '11[that'd be 1911] when my grandfather walked in to homestead here. I guess roots mean something to me cause the lady who had ran the post office for 30+ years had an auction sale of all and her husbands stuff. There was things from the post office she had managed to squirrel away. I went in early to look and asked her son to bid on the postal lot as I had to go to work[I didn't trust my best bud as he would have been to cheap to get it], he asked how much and the reply was, "whatever it takes". I got home at 10pm to a wife who was powerful quiet to say the least:realmad:. Seems there had been an antique dealer/collector from a different province who wanted the items and he made me pay an even grand for the memorabilia.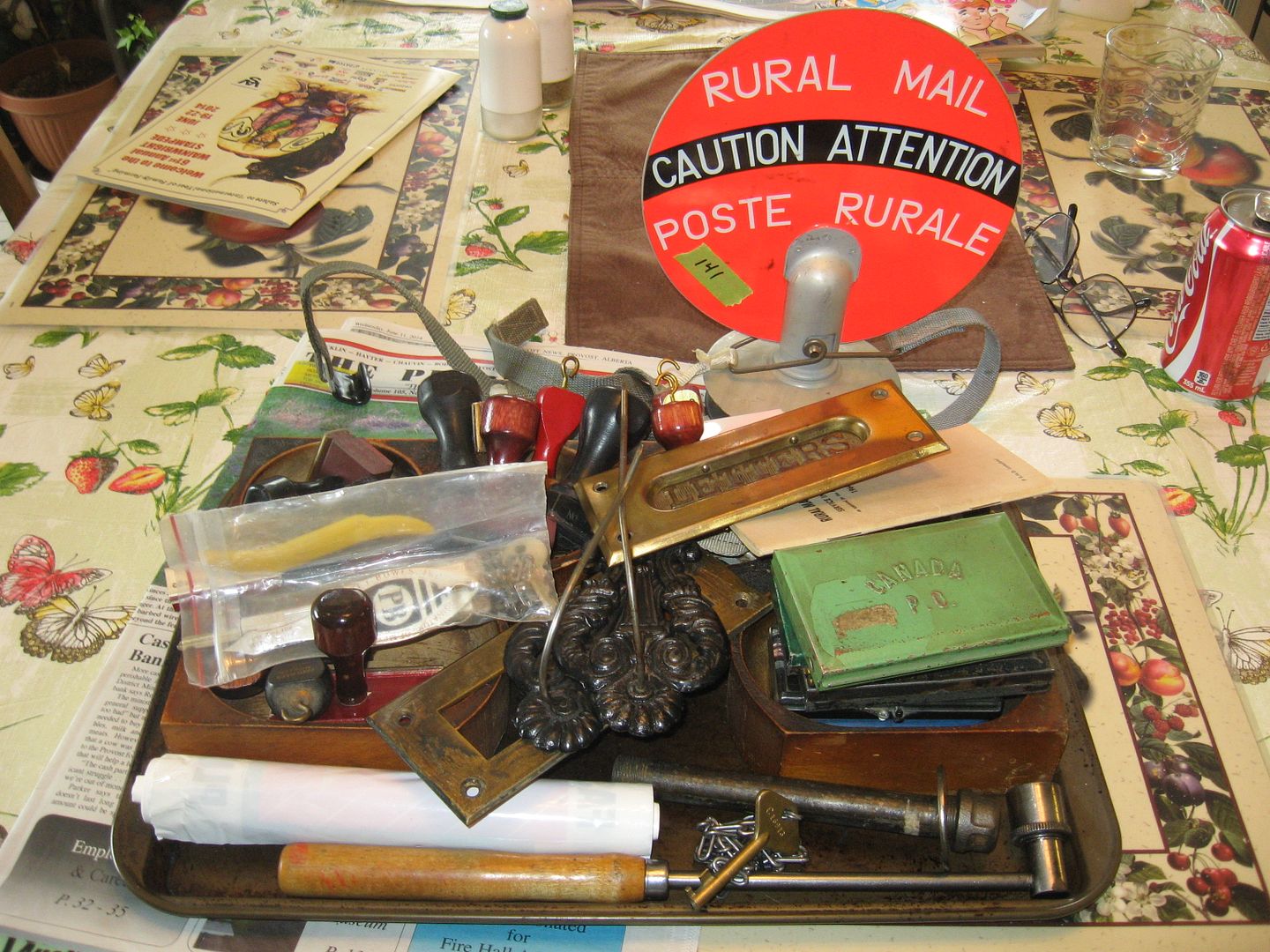 I enjoyed the sign for the vehicle as it is in as new condition from lack of use.
Some stamps. One of which is the original for Metiskow.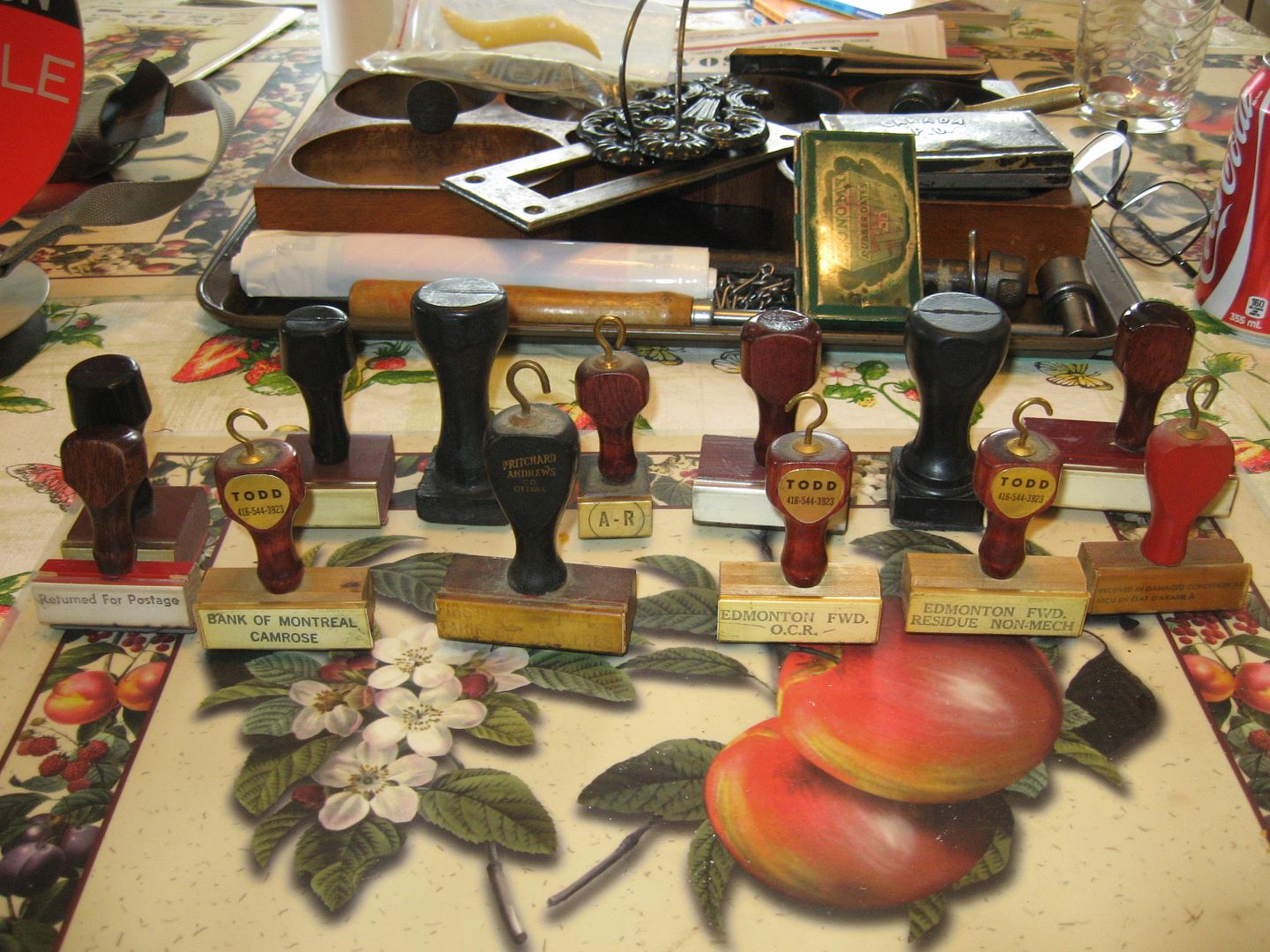 The date/place stamper and five sets of dies.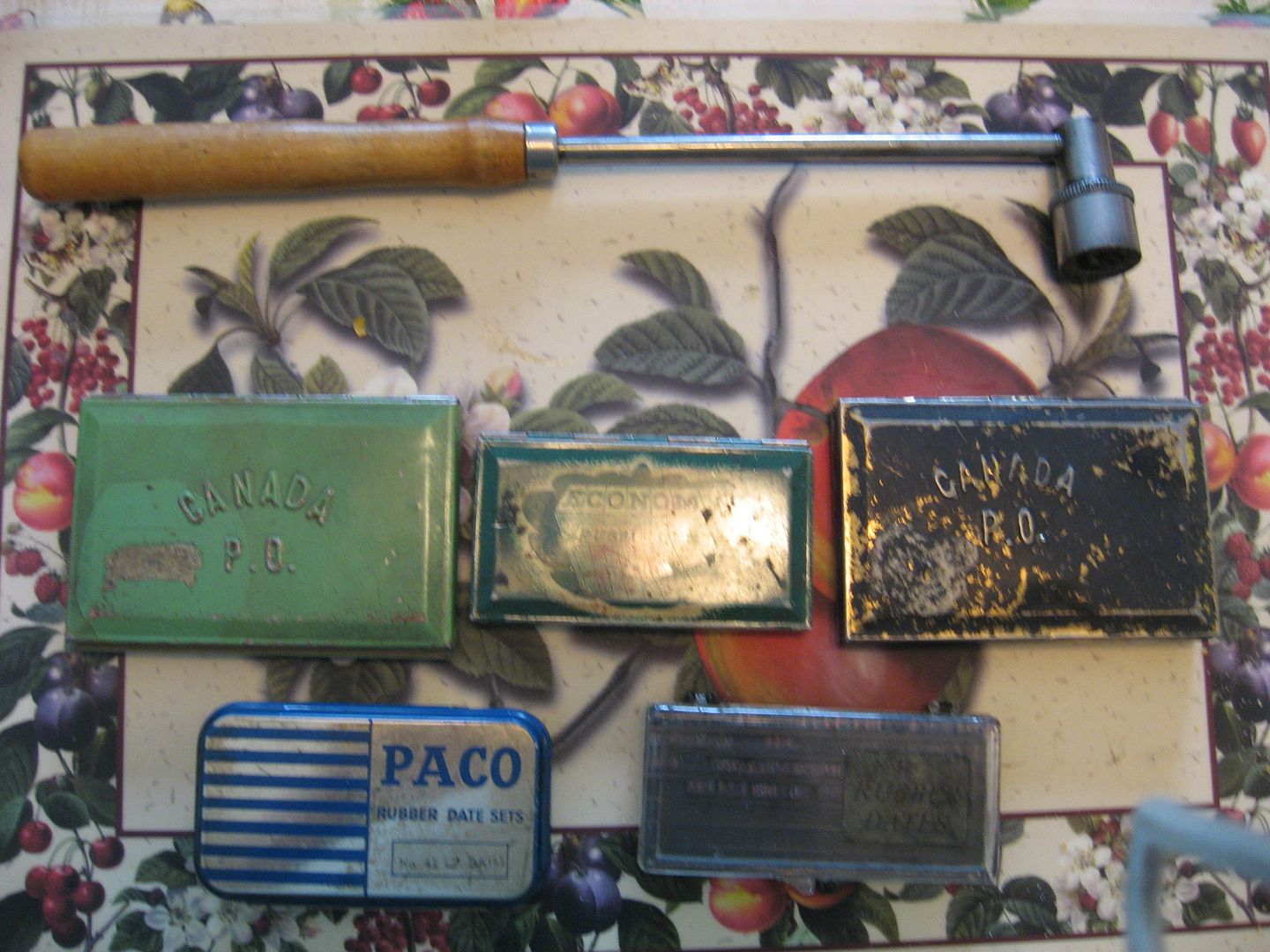 The Letter slot from the original post office and I remember getting my fingers caught in that (Hey, I am talking about a female canine here) as a lad.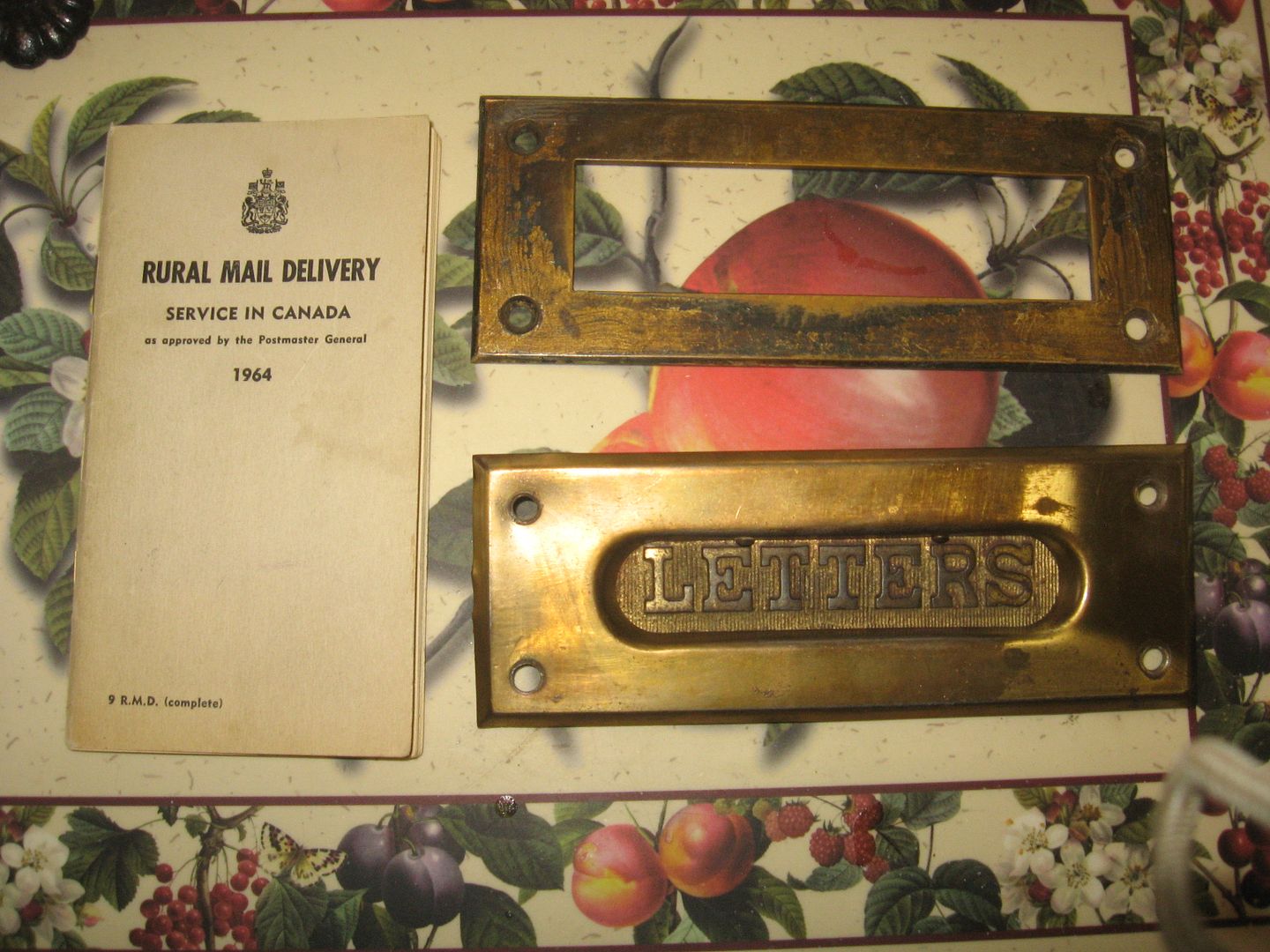 Keys and setting tools for Pittney Bowes stuff.
I love these old type keys and I will see if it opens any old letter box's I see.
A couple of bill hooks.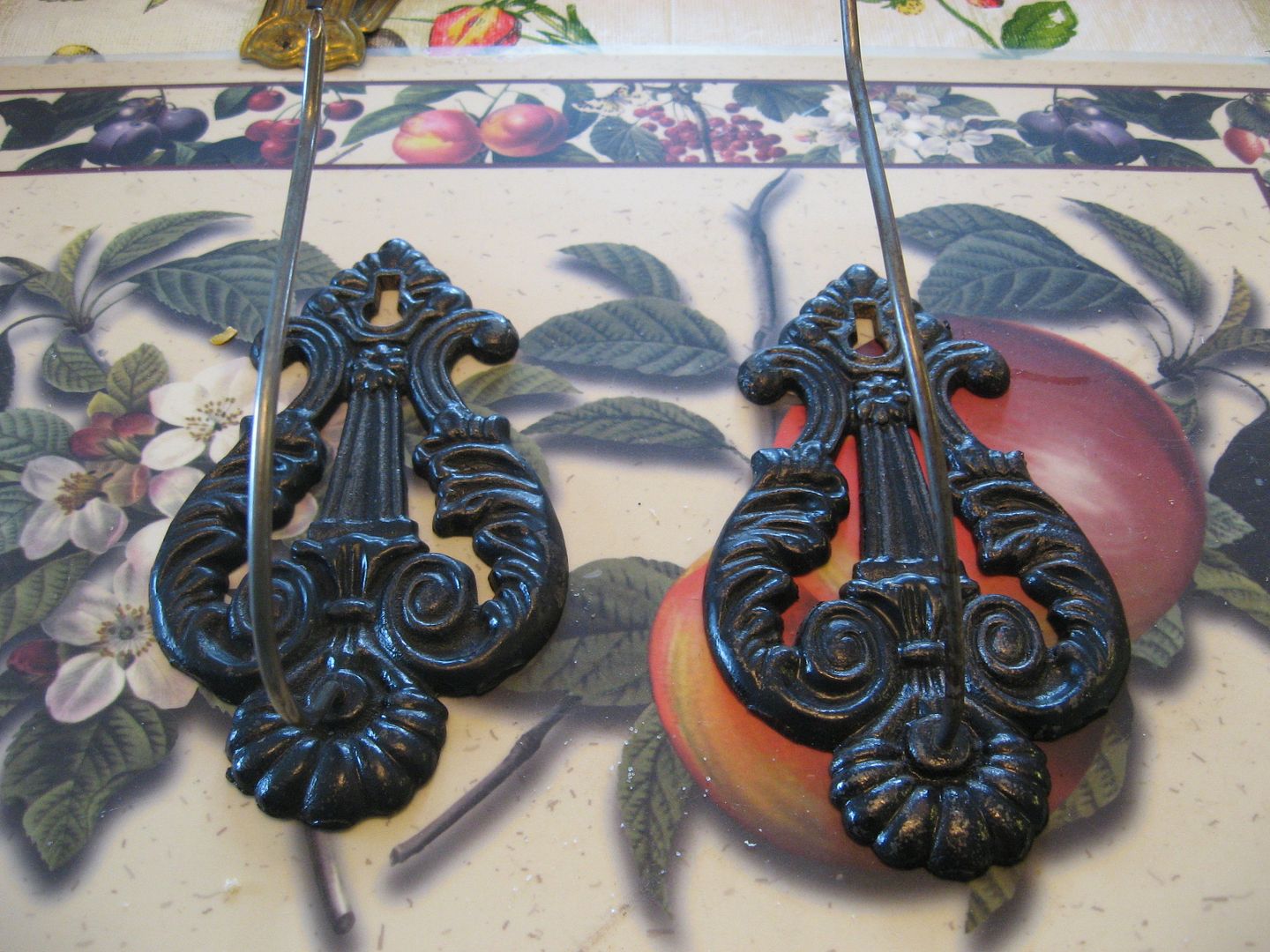 The wooden coin tray I remember so well. Man I wish I had all the silver that passed through it.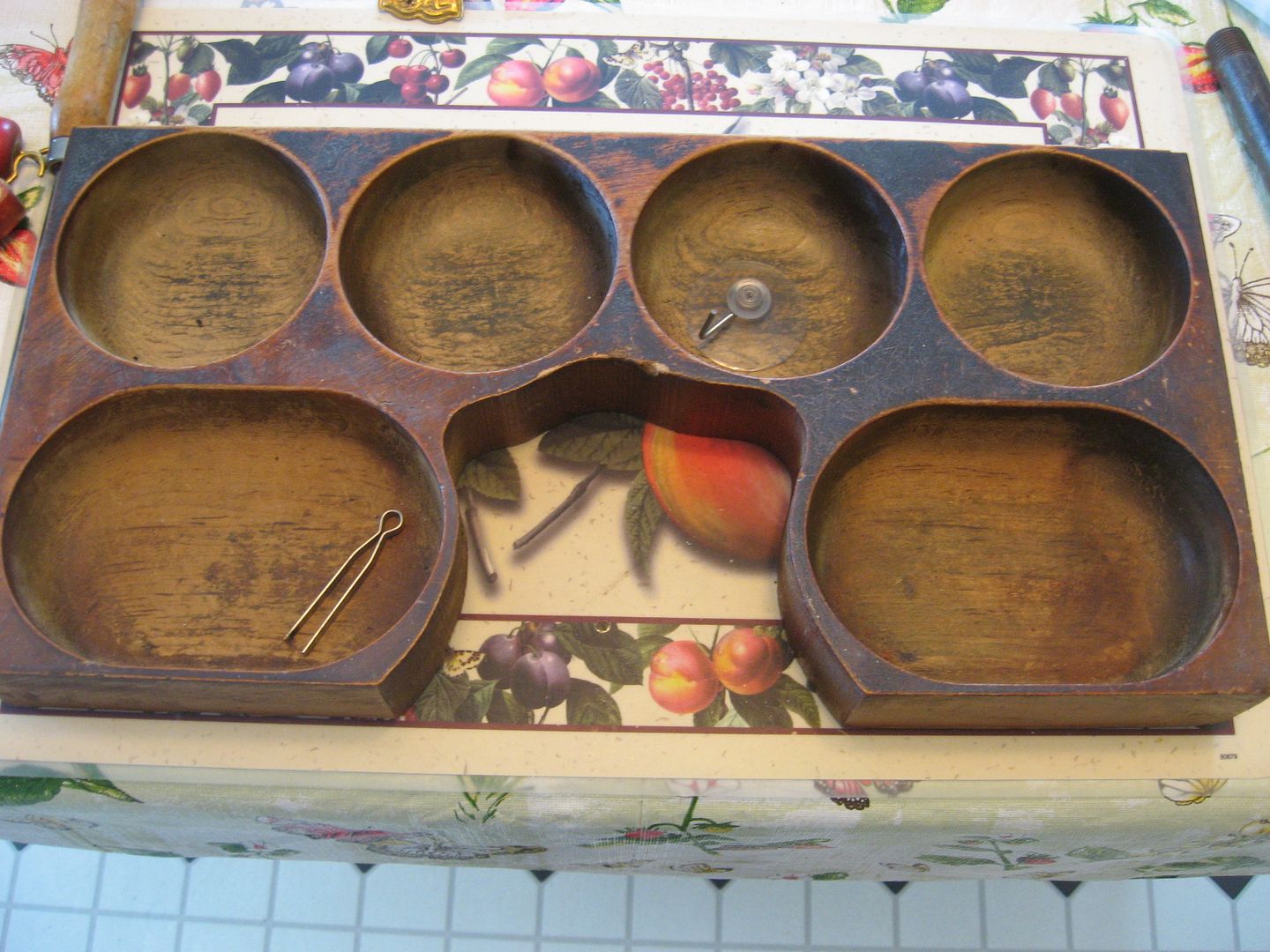 And the item of most interest is the old and I do mean old stamp roller that put the ink on the stamp to say where from and date[made the stamp useless too].
This baby is so worn it is funny. I'd like to know just how many stamps it did.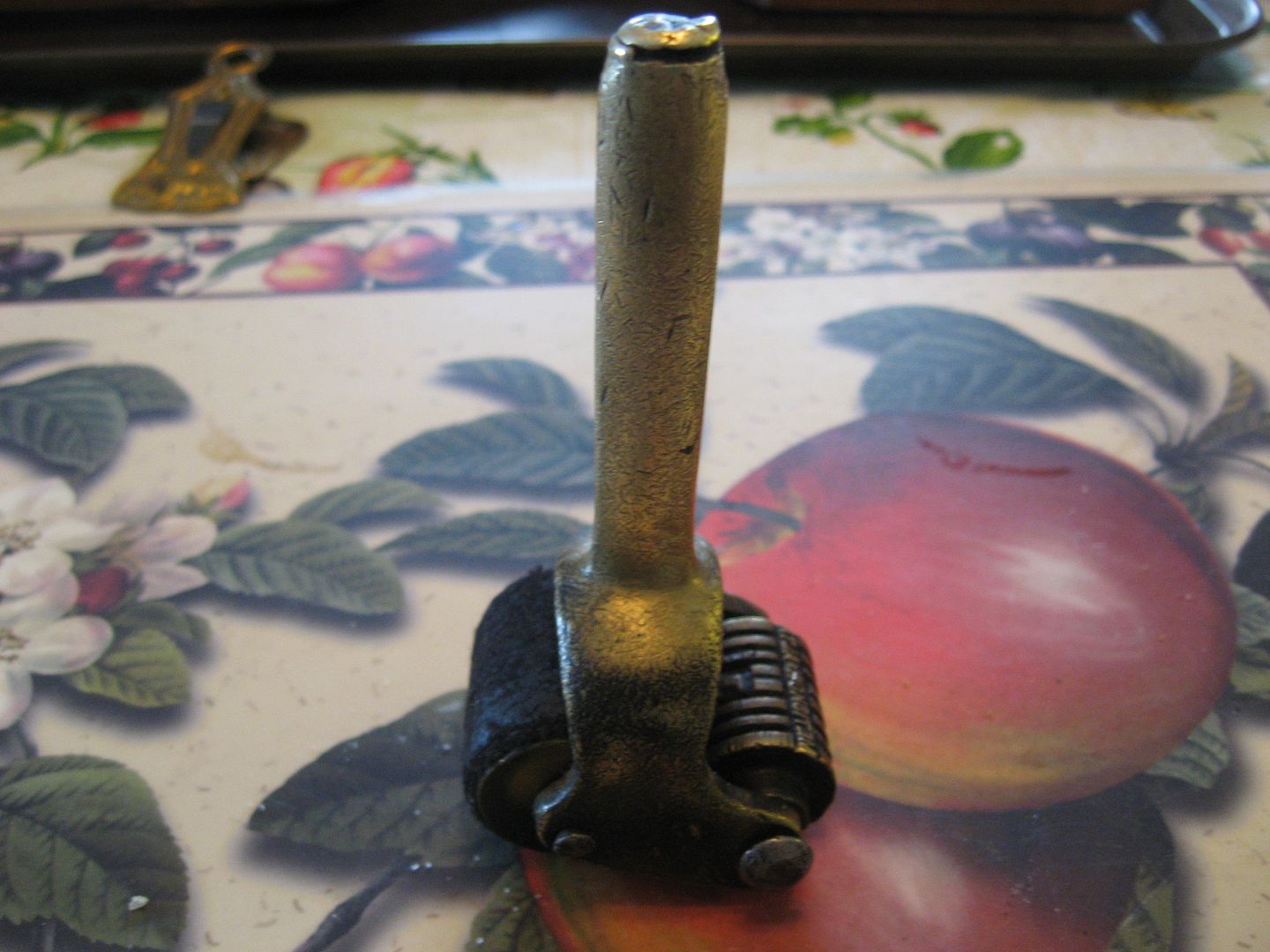 I may live remote but the pride I have in my community will rival anyones and I ain't the only who feels that way which makes for a good place to live.