My wife and I have been running a large garden/small farm for the last two years and now we have come to the point that we want to sell some our produce at a roadside stand. So yesterday with the help of my kids we transformed an old hay wagon into a farm stand. See pics below. We are having trouble figuring out what prices to ask for the produce so we came up with a idea for "Pick your own price." What we mean is pay whatever you feel is appropriate. If you can not afford to pay anything than that is fine, take what you need as log as it is going to feed you or your family. Do you guys think this approach will work. We are not looking to make a lot of money on it, just maybe break even on our seed which will probably only take about $200. I don't see any need to charge what the stores are asking for something that honestly doesn't cost all that much to raise. Even if we didn't sell it we would be growing it for our own use anyway so time spend working the field really doesn't factor in for overhead. What is your opinion on this plan of ours?
Jase working on transforming the hay wagon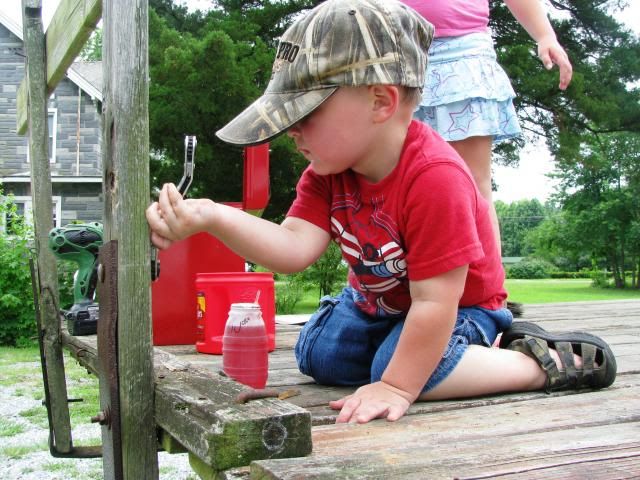 Big sister Kelsey lending a hand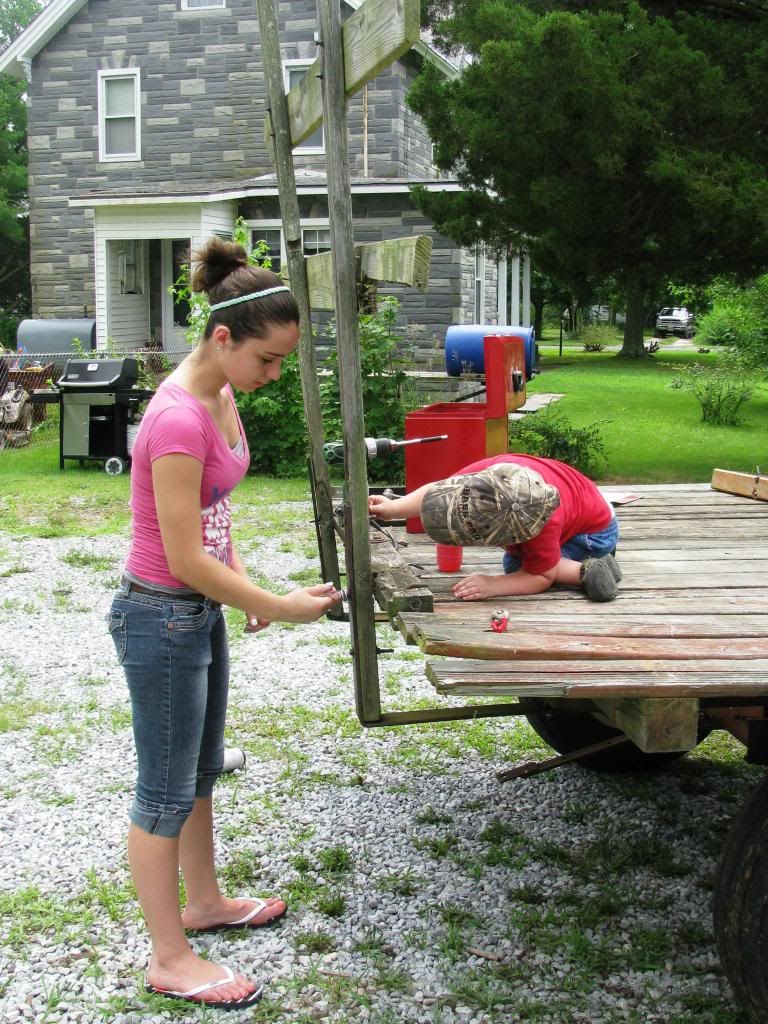 All hands on deck! lol
The finished project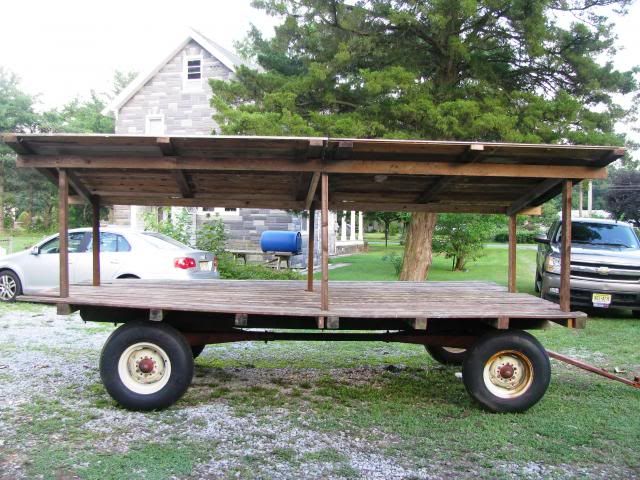 Me and the helpers at the end of a long hot day.