Well Donny and I went out this morning with the intent of shooting a coyote. He had even made himself a hide to try out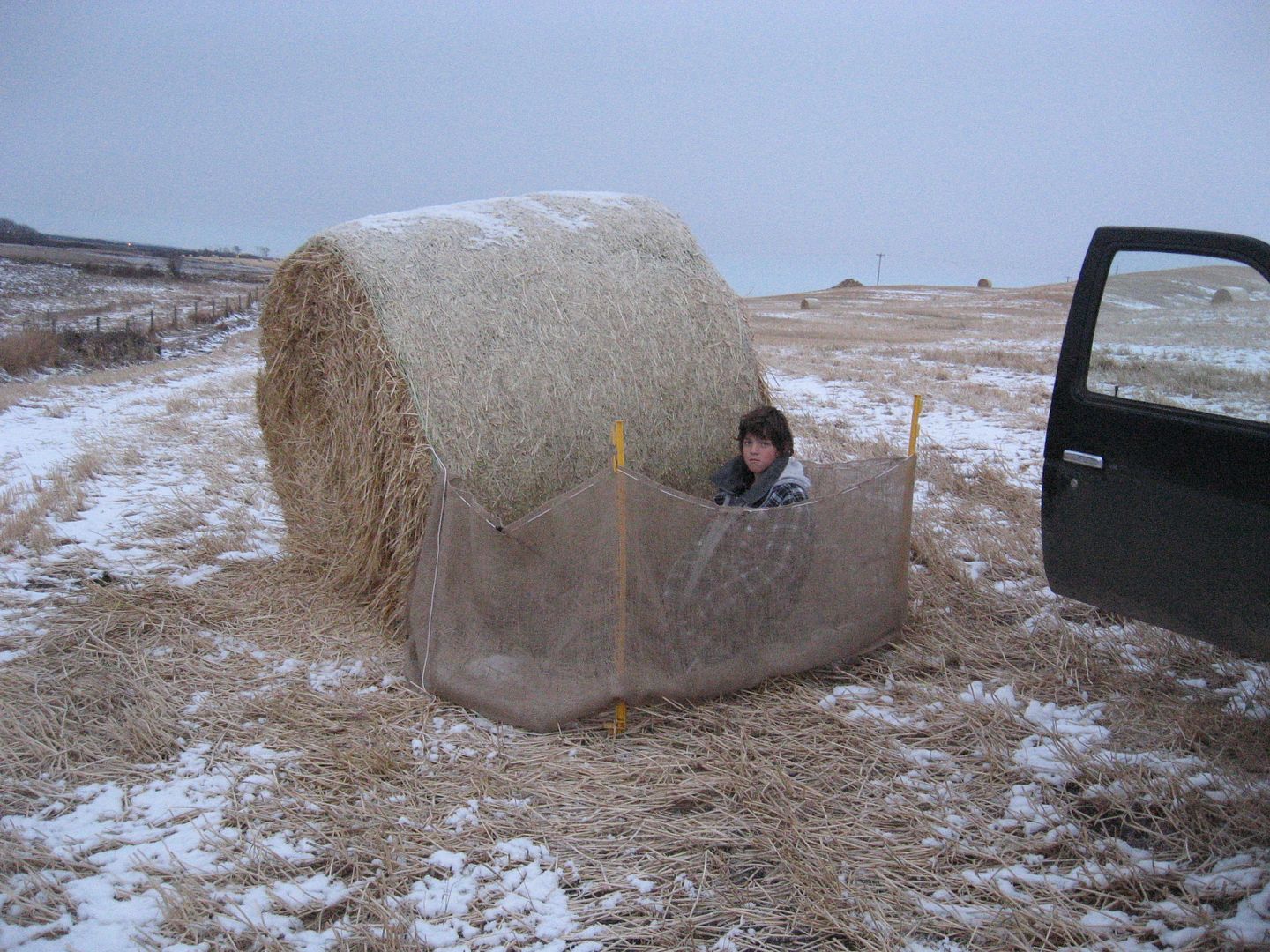 it was a nice morning with a slight breeze from the west. Don has been waiting patiently for months to try his new gun on a coyote.
We were trying an ambush first thing and Donny's patience ran out when a coyote stopped at about 330 yds.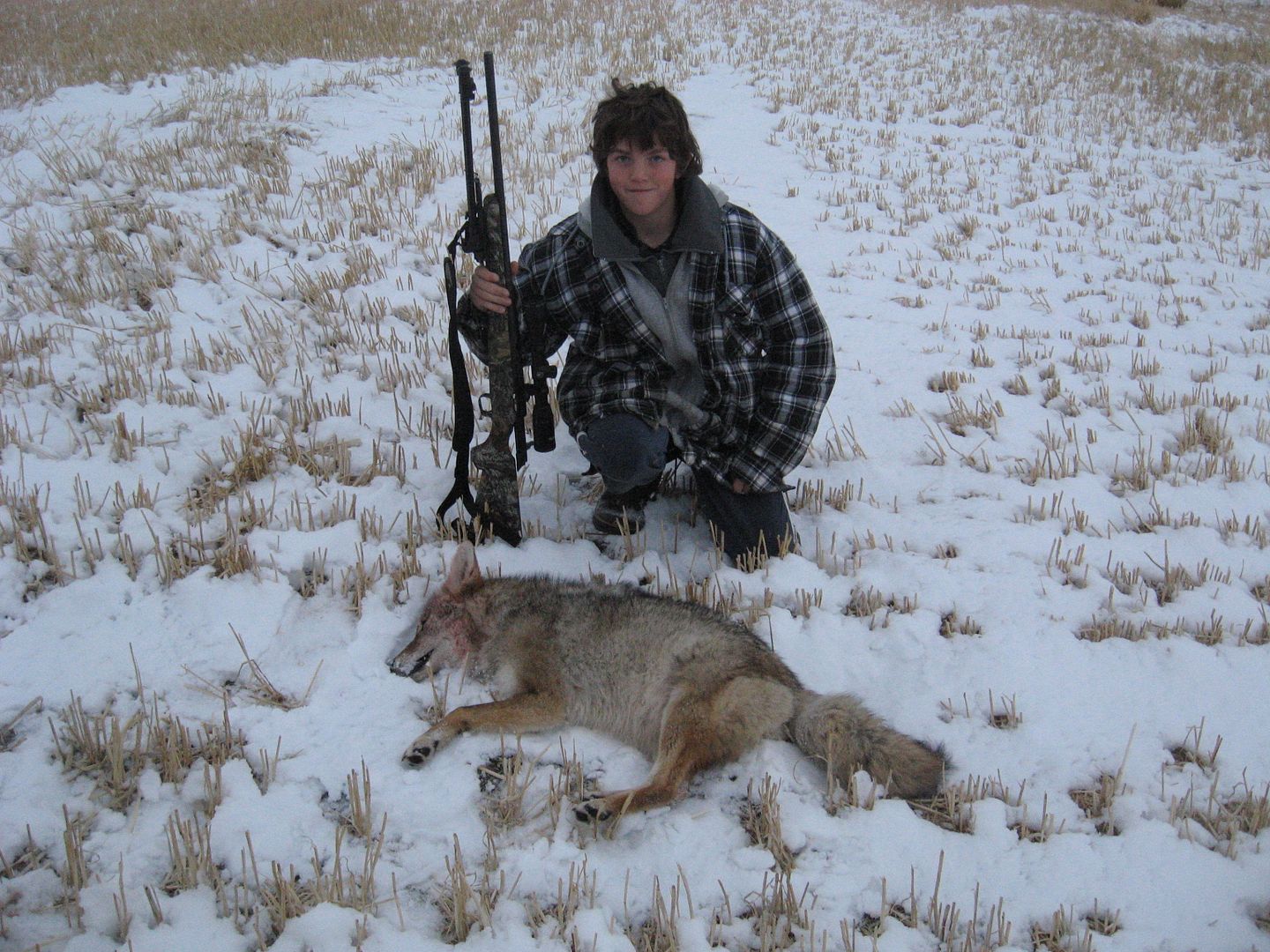 I quit chuckling as it did that tail twirl thing they do when shot in the toque.

I took the next shot at a dandy young specimen


Then off to try some calling and I got to see
Which was the direction he came from on a rope. He even gave a deep male howl to let me know I was facing the wrong direction initially.

Donny showing off a fairly nice coyote for this time of year.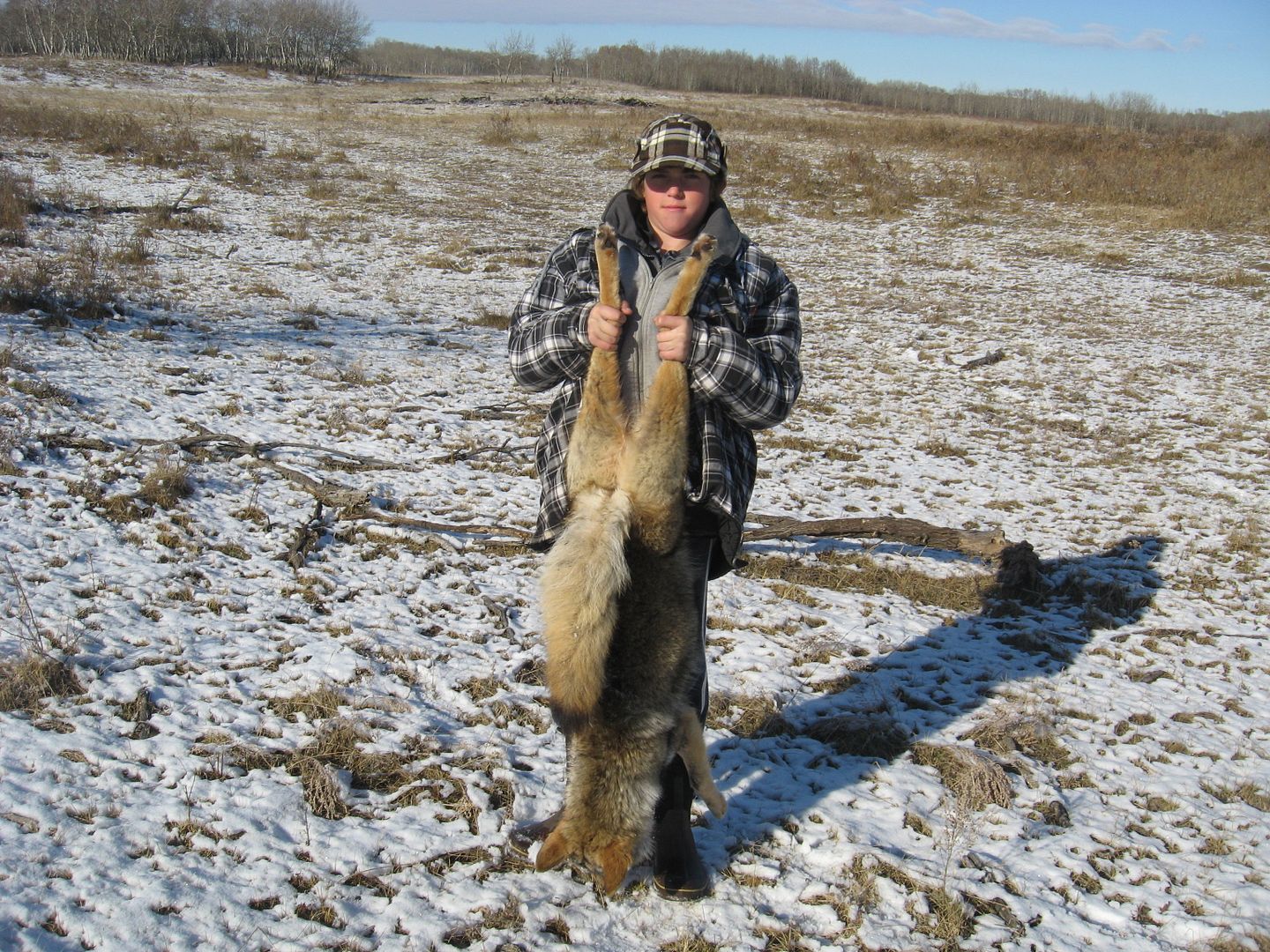 Then we went over to where I knew any coyotes would come to where he would watch and I looked at this.
and this
Of course a coyote came over this knoll behind me

So I quietly and slowly[back will hurt for a week] spun around and shot left handed which as usual was a pretty poor idea


I connected but we had to trail it for 60 yds to retrieve it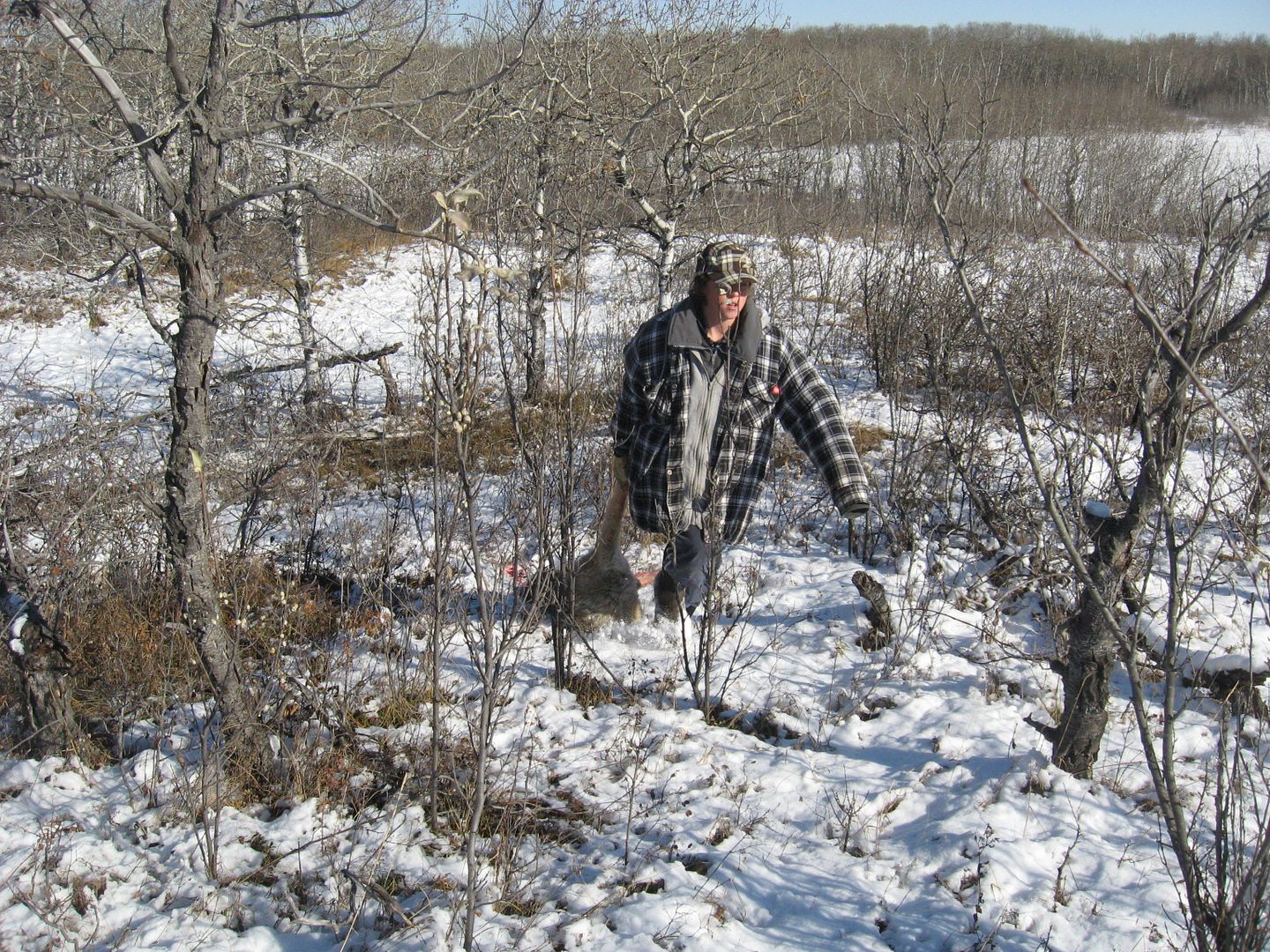 What the young scamp looks like all camo'd up.
and by the time he had to go to piano lessons

So I guess the season is on cause I sure had a ball today.