Well the Robertson clan spent the first day of fall pulling just about all of the rest of the bouty from the farm for the season. With the help of my kids, parents, brothers and their families we were able to harvest the sweet potatoes, jalapeno peppers, bell peppers, and pull the merigolds to get them drying for seed for next season. It has been a hectic end of summer around here getting the nursery done for the baby, trying to get the trapping equipment in order, splitting wood, shooting the bow for the regular season opener next saturday, and getting the decoys ready for duck and goose season it seems like it never ends but I am surely enjoying it. Oh and my oldest daughter started with field hockey this last month so that schedule is crazy, games and practice every day after school. Loving life right now. Hope everyone had a good start to the fall, the tapping time is upon us. Stay safe.
Jase loading up the sweet potatoes on the wagon.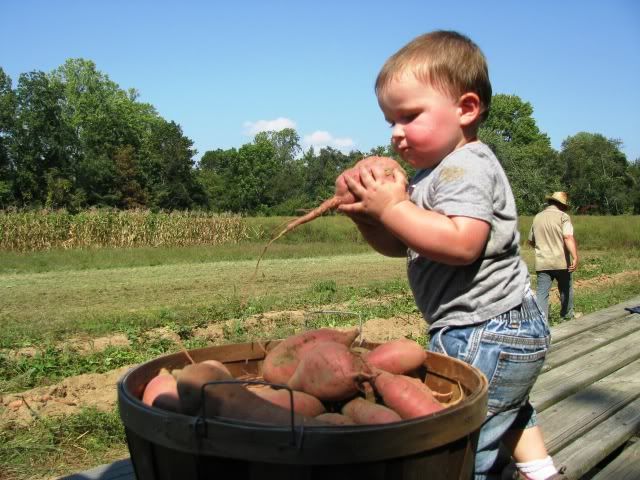 What we ended up with from the sweet potatoes, not as many as I expected but for our first season I will take it.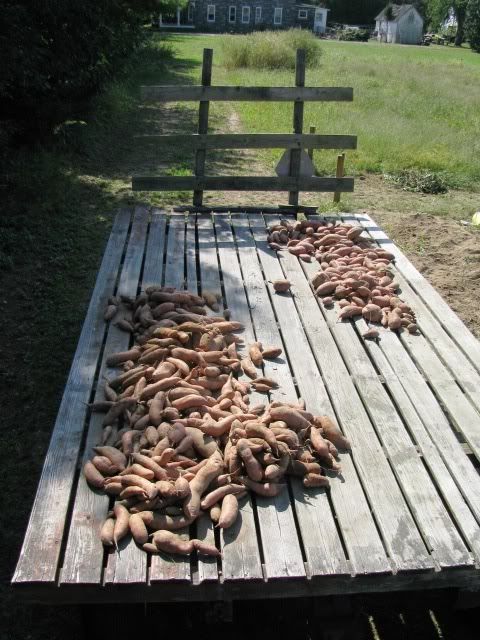 All my little wood stackers. They love stacking the wood after I split it.