Leg sucks. Went to the national on crutches. Had a mild medical episode Saturday night, and had to drive home 17 hours on Sunday. It was tough. New meds made it difficult and I couldn't keep food down. It sucked.
This weekend, I'll be up in Maine at Olsen's, different pain meds, and off the crutches, which is what happened last time. I got off crutches for the week before my surgery, and then will get thrown back on them for like 8 freakin' months. I'm just soooOOOoo lookin' forward to it.
Welped out a litter of puppies last night: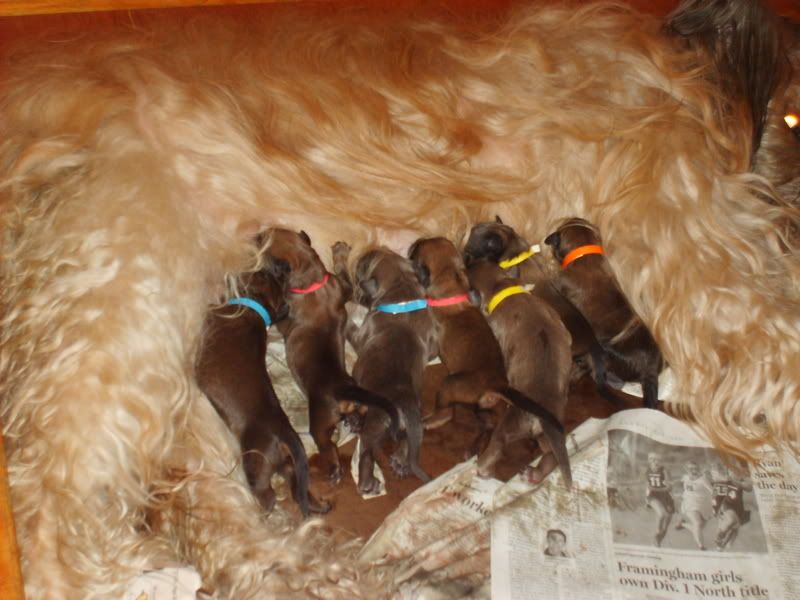 School is going slow. Bought a new tent. Trying to stay out of trouble... that's about it.