So the moose weighed 462 field dressed. Young but tender. He was a tough one, took some bullets, that's for sure. I got him in the head with the 45-70(I love that gun) at 150 yards. My boyfriend used a 30-06 and a 338 as well.
JJ(my boyfriend) and Delimber
Me Prepared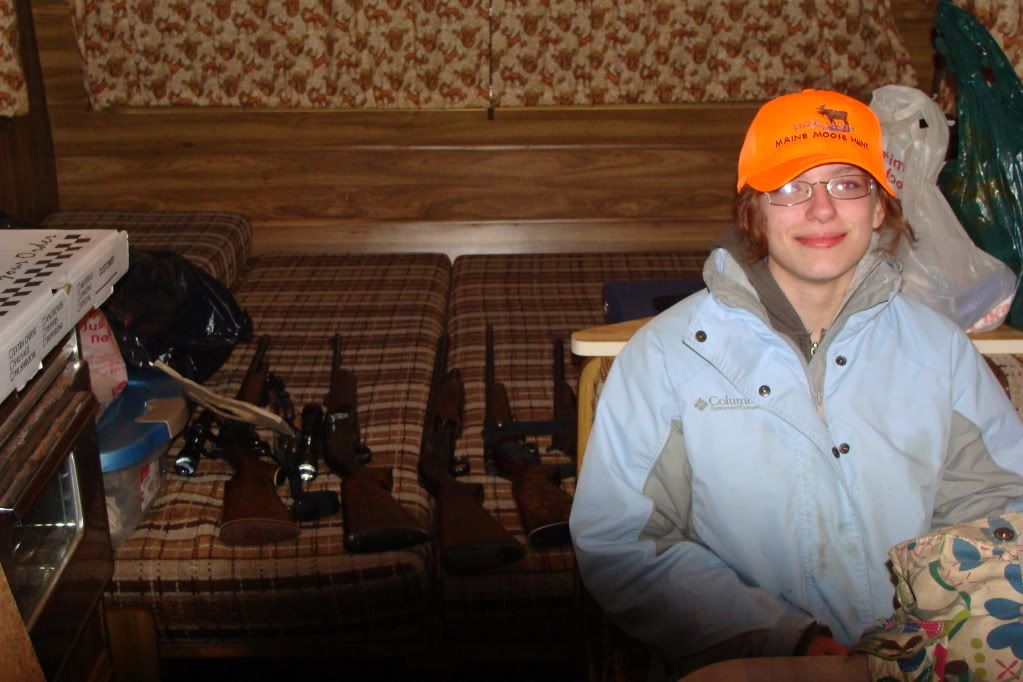 Skiddah with a twitch "Skiddah please, nuthin but a half a twitch"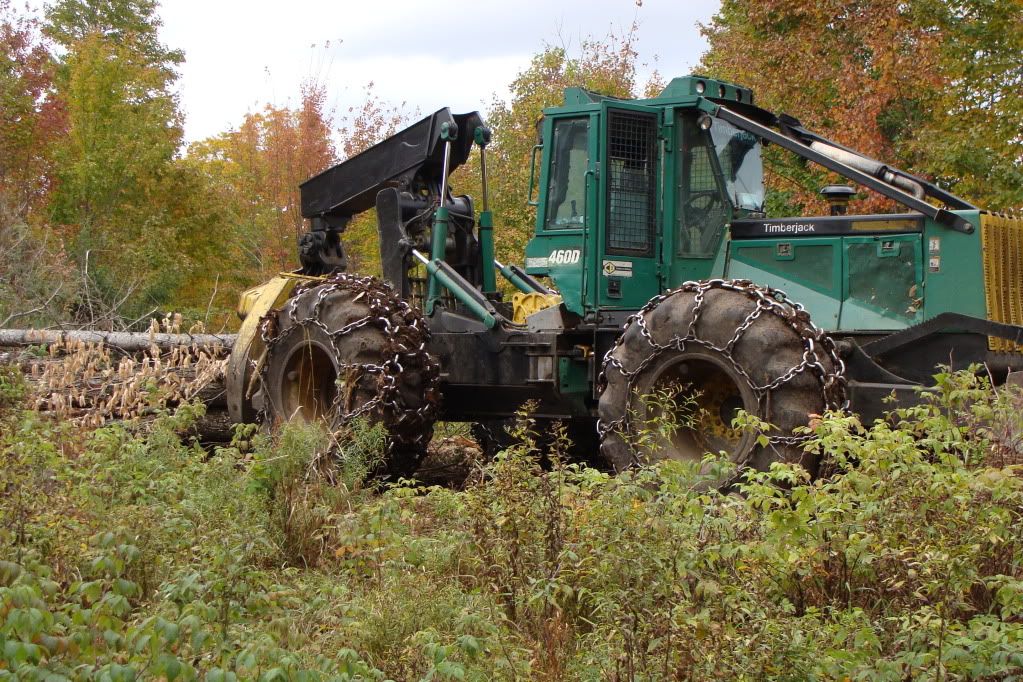 Our Moose's print with his blood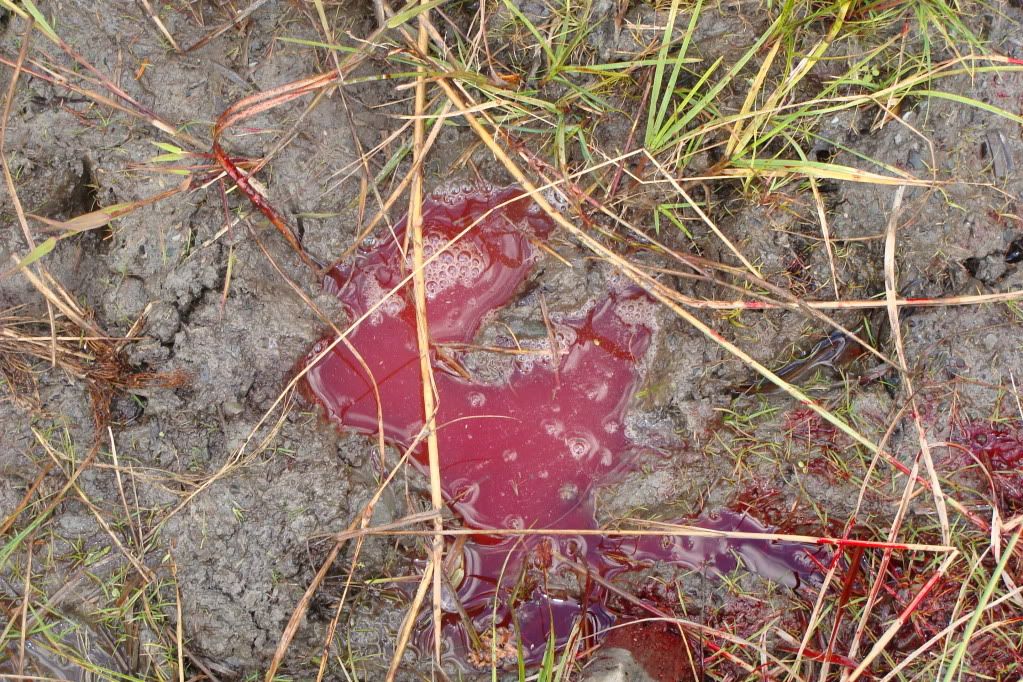 He decided to step into the swamp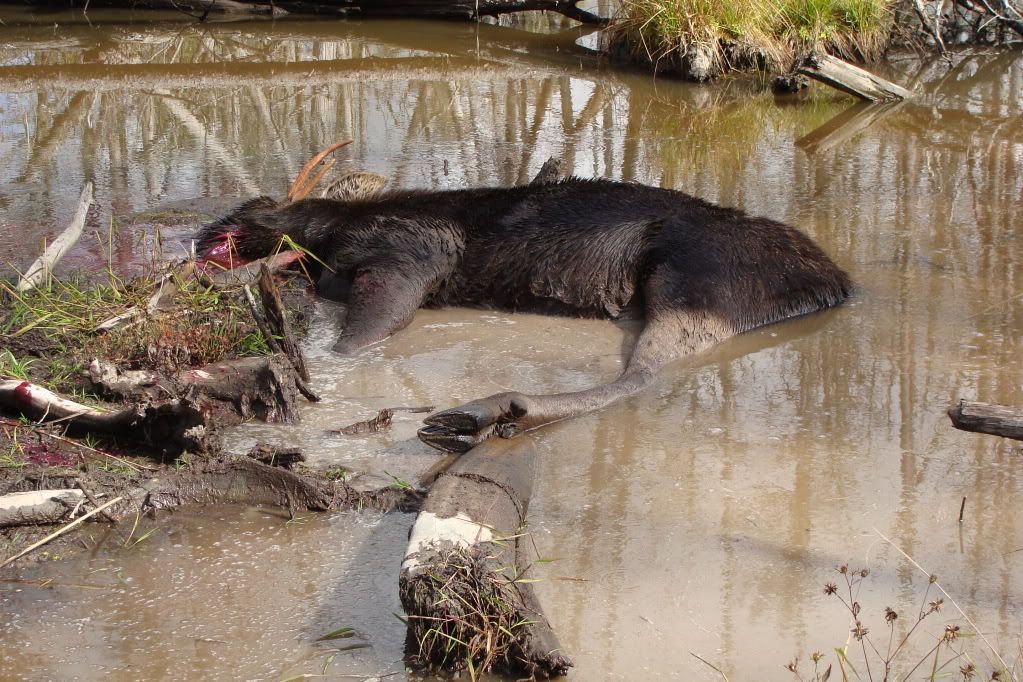 JJ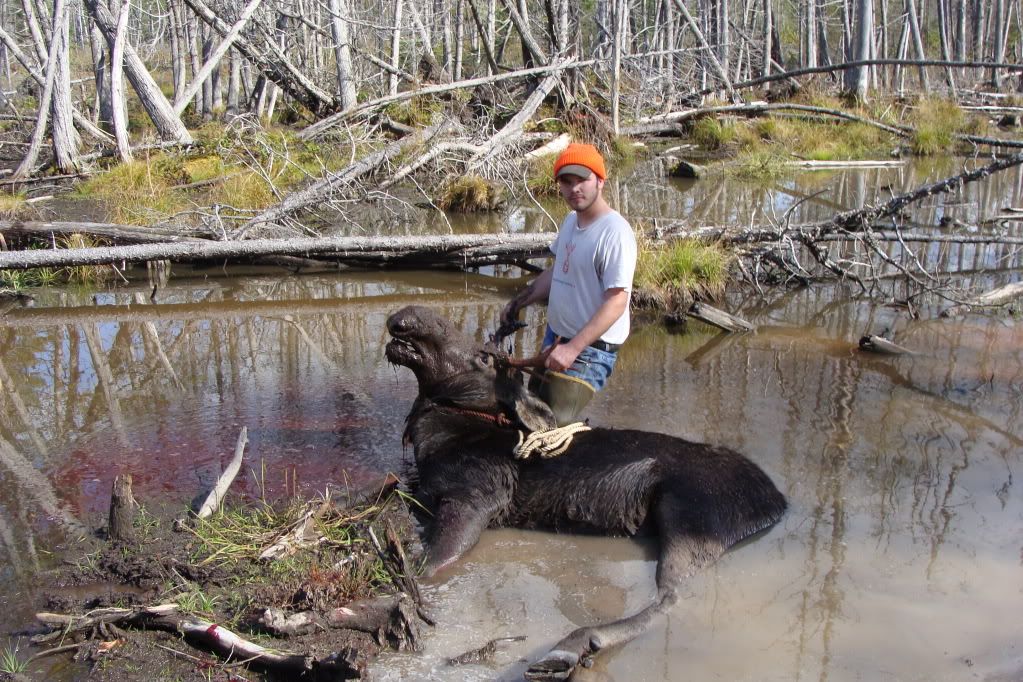 Me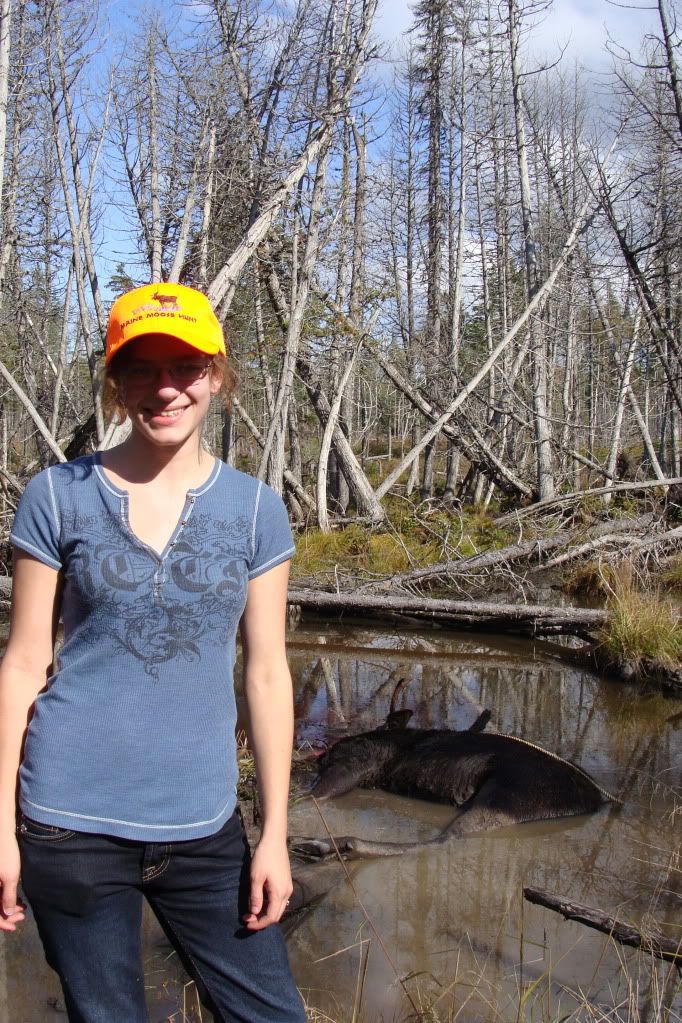 Pulled him out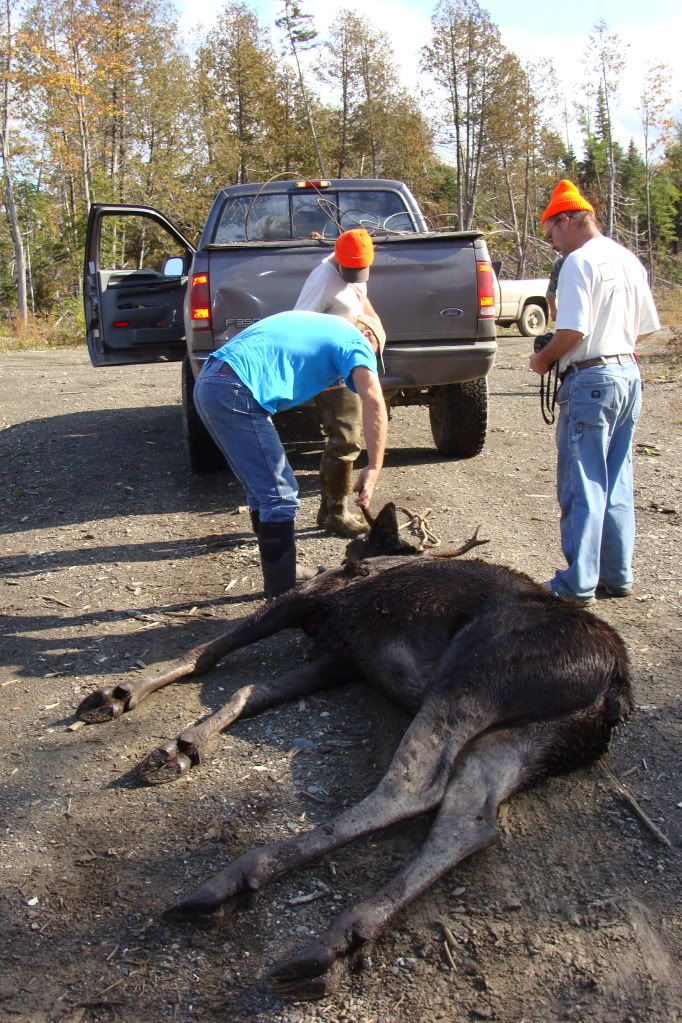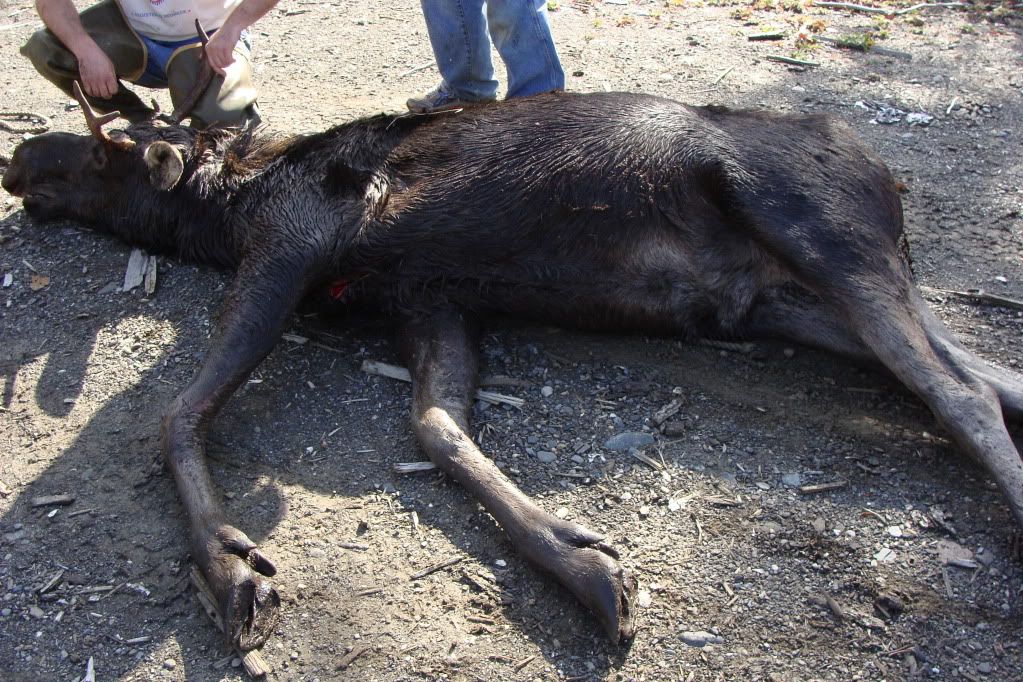 JJ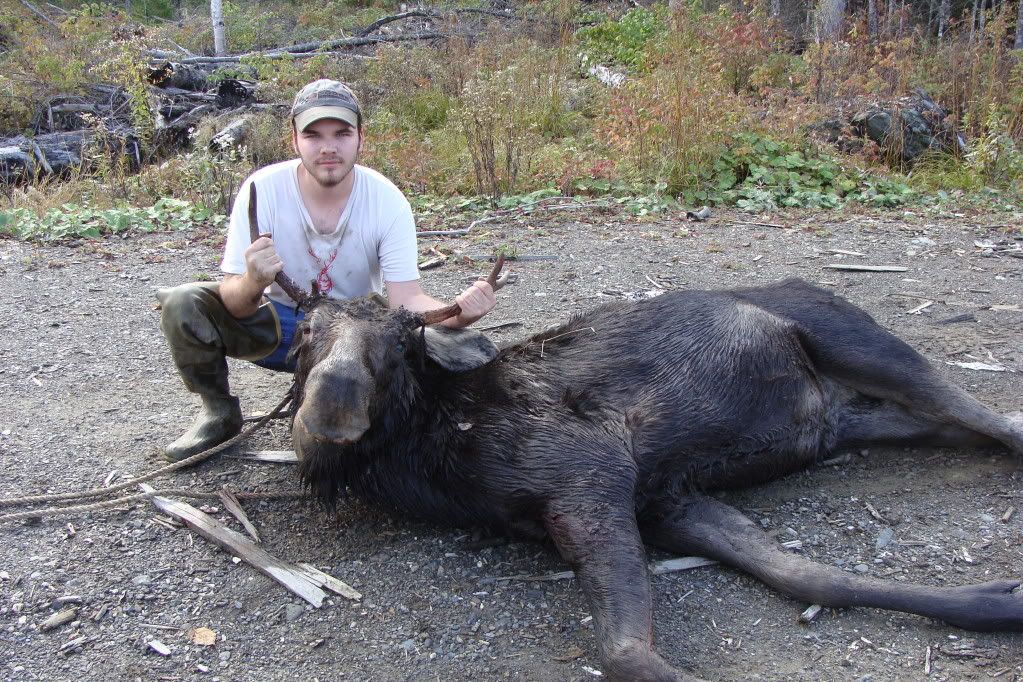 Me and JJ
Our buddy helped us out with his trailer (his moose he shot the day before is all cut up and in the cooler)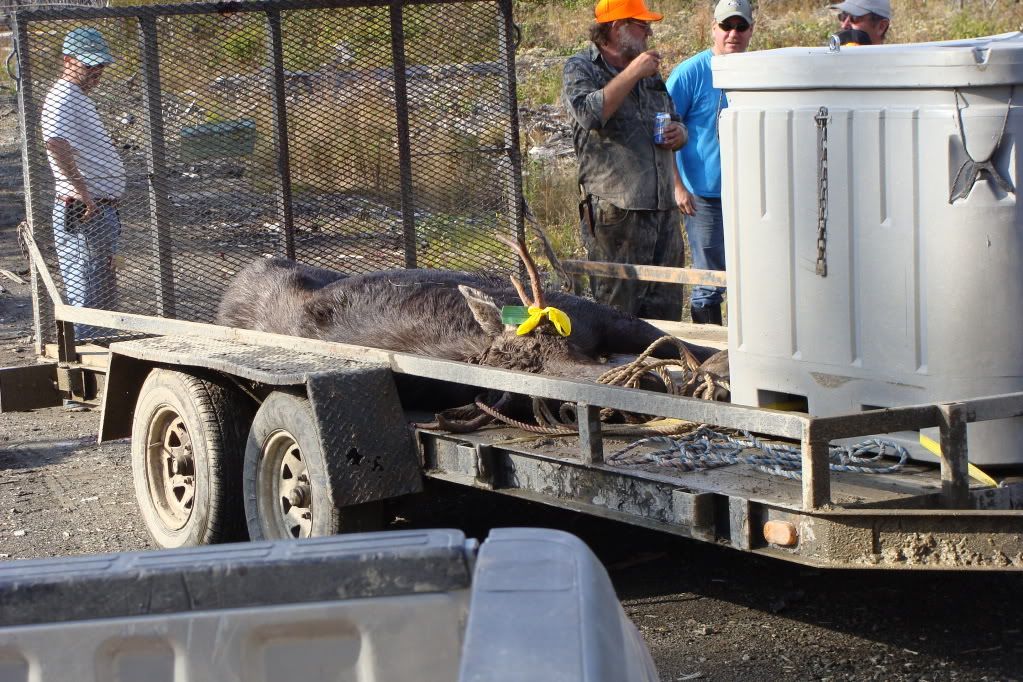 Our moose with our buddy's moose head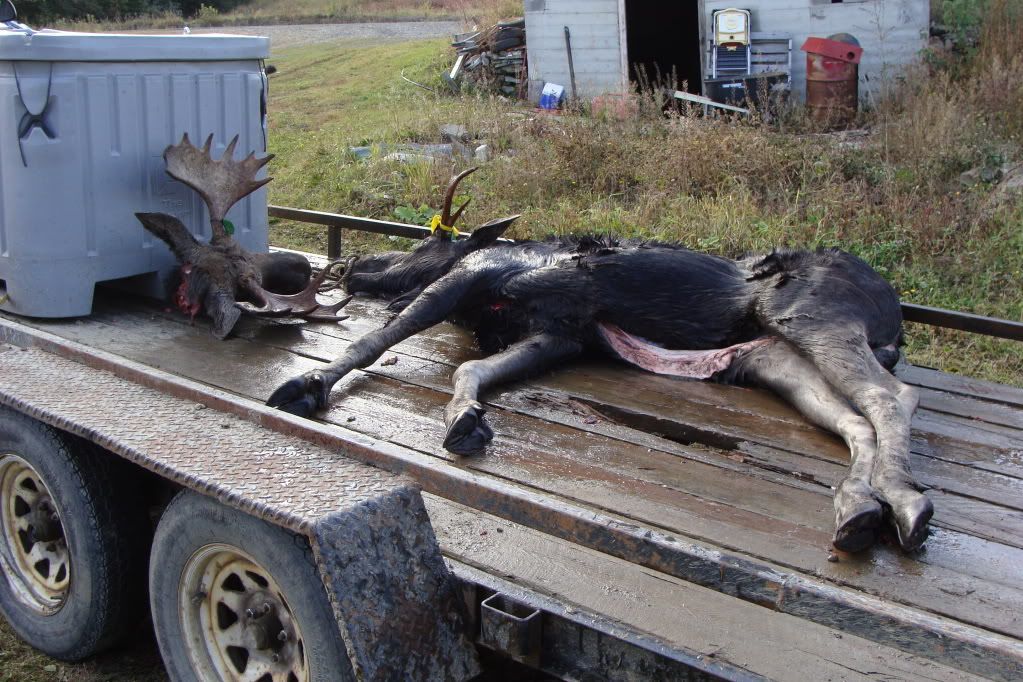 JJ with 45-70 (That's what I used, he used a 30-06 as well as a 338) (Love this pic)
Saw this guy on our way home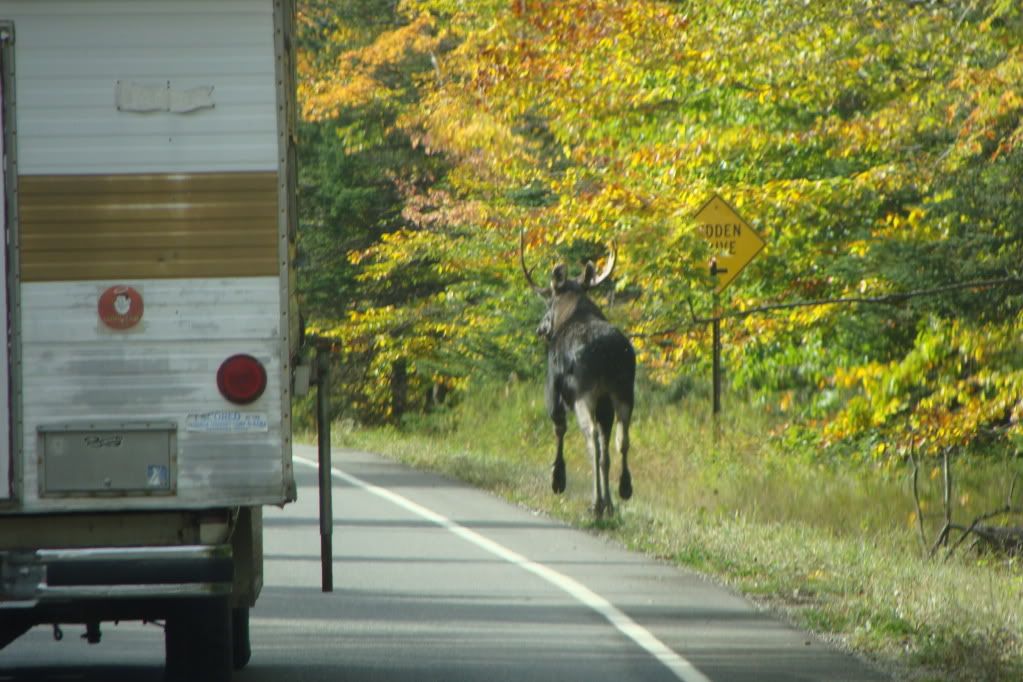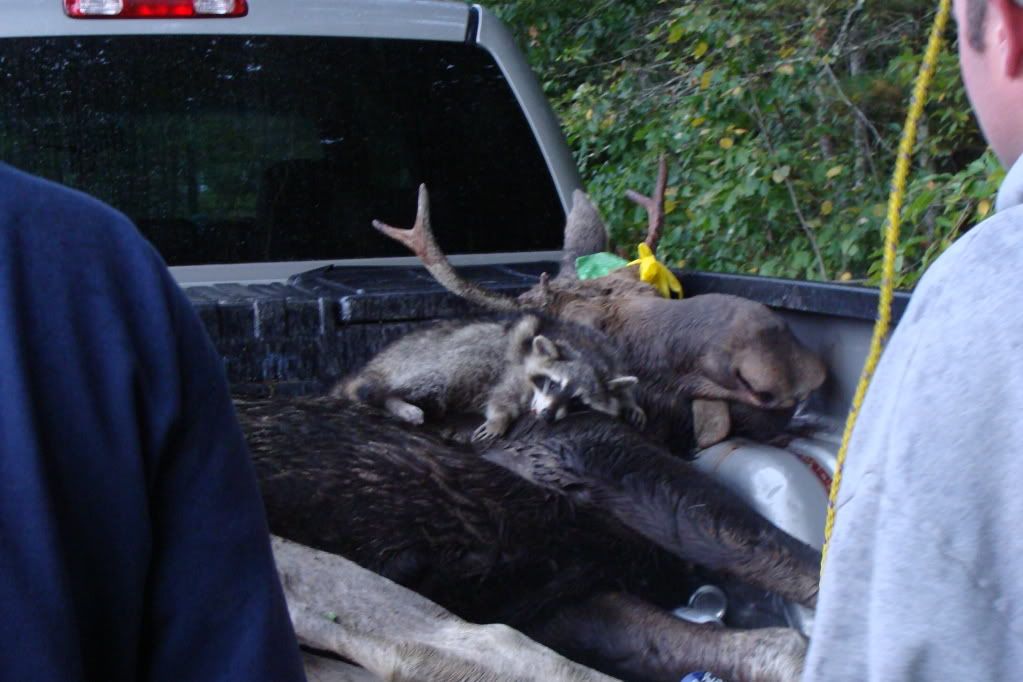 Hanging the moose